The late and great American musician and actor Bobby Darin and Golden Globe Award-winning actress Sandra Dee had an enduring love story during the course of their lives, but quite strangely, their married life was less than "normal." However, they had a chance to connect briefly before Darin's untimely passing, of which no funeral was held. Today, their lookalike grandkids carry the legendary couple's legacy.
Bobby Darin and Sandra Dee's relationship did not start out as the typical "girl meets boy and falls in love" scenario. In fact, when they first met, Dee would not even give Darin the time of day. Darin had just gotten his start in acting after his hugely successful run as a musician, where he continuously "conquered the charts."
Dee had already established herself as an accomplished actress, having starred in several films. In 1960, Darin got cast opposite Dee as the junior lead in "Come September," a movie by Gina Lollobrigida and Rock Hudson. As soon as the duo got on location in Italy to shoot, Darin instantly pursued Dee, but it had not initially worked out according to plan for the charming artist.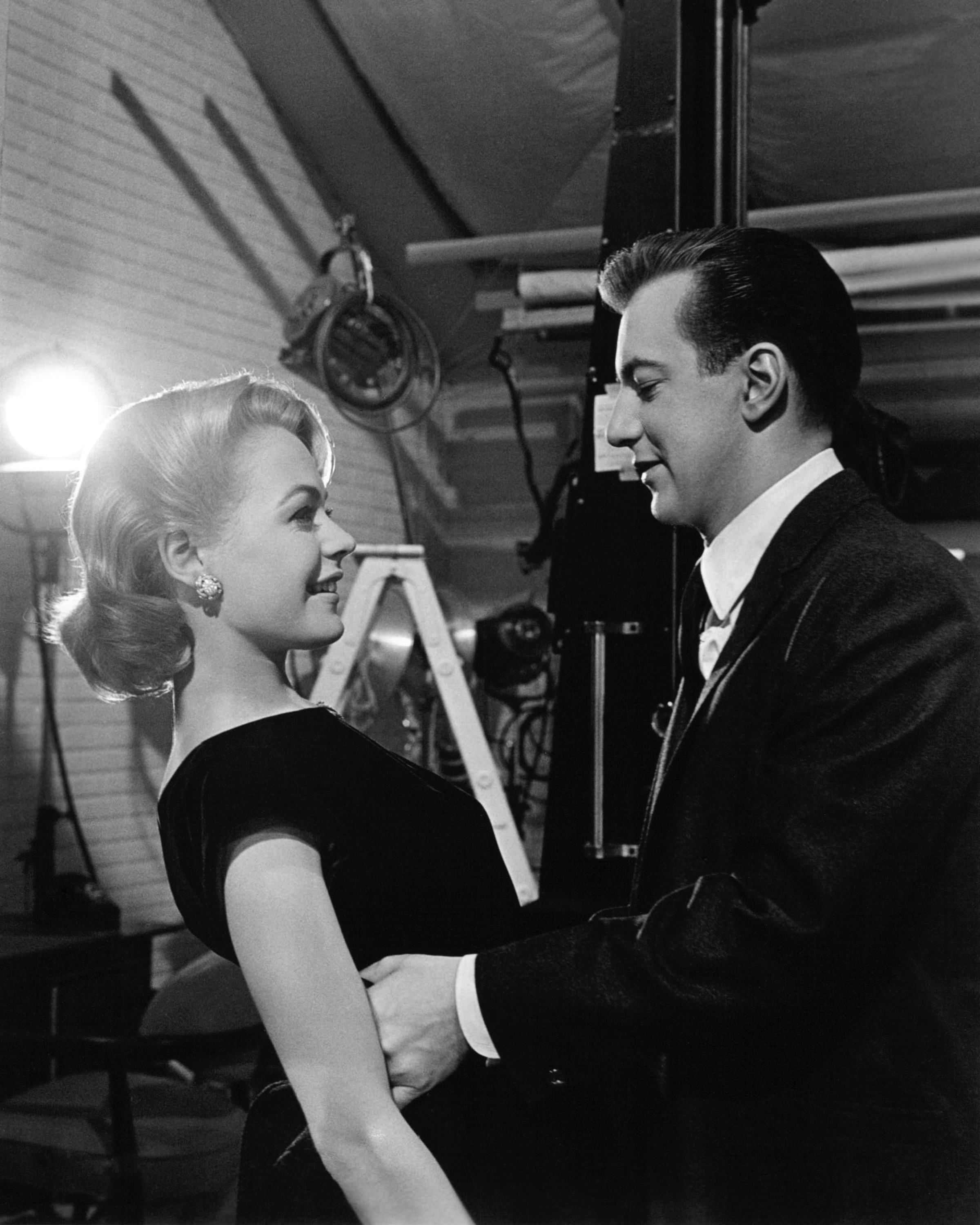 Sandra Dee and Bobby Darin captured in a photograph at the start of their relationship in 1960 | Source: Getty Images
In a tell-all biography that the couple's son, Dodd Mitchell Darin, wrote, the pair's initial meeting did not necessarily get off to a great start. Dodd revealed precisely how his parents first met:
"He was standing on the shore wearing a yellow suit, and she was in a boat just pulling in to dock. 'Will you marry me?' he called out to her, 'Not today,' she replied."
Apparently, Dee was not interested at all in Darin initially. The Hollywood starlet was unimpressed by her "cocky co-star" and even wrote him off as a "conniving S.O.B." Darin knew that while he adored Dee, she "hated" him at the time, and whenever Dee would ignore him on set, Darin would begin to "tease" her on purpose to get "any reaction" from her.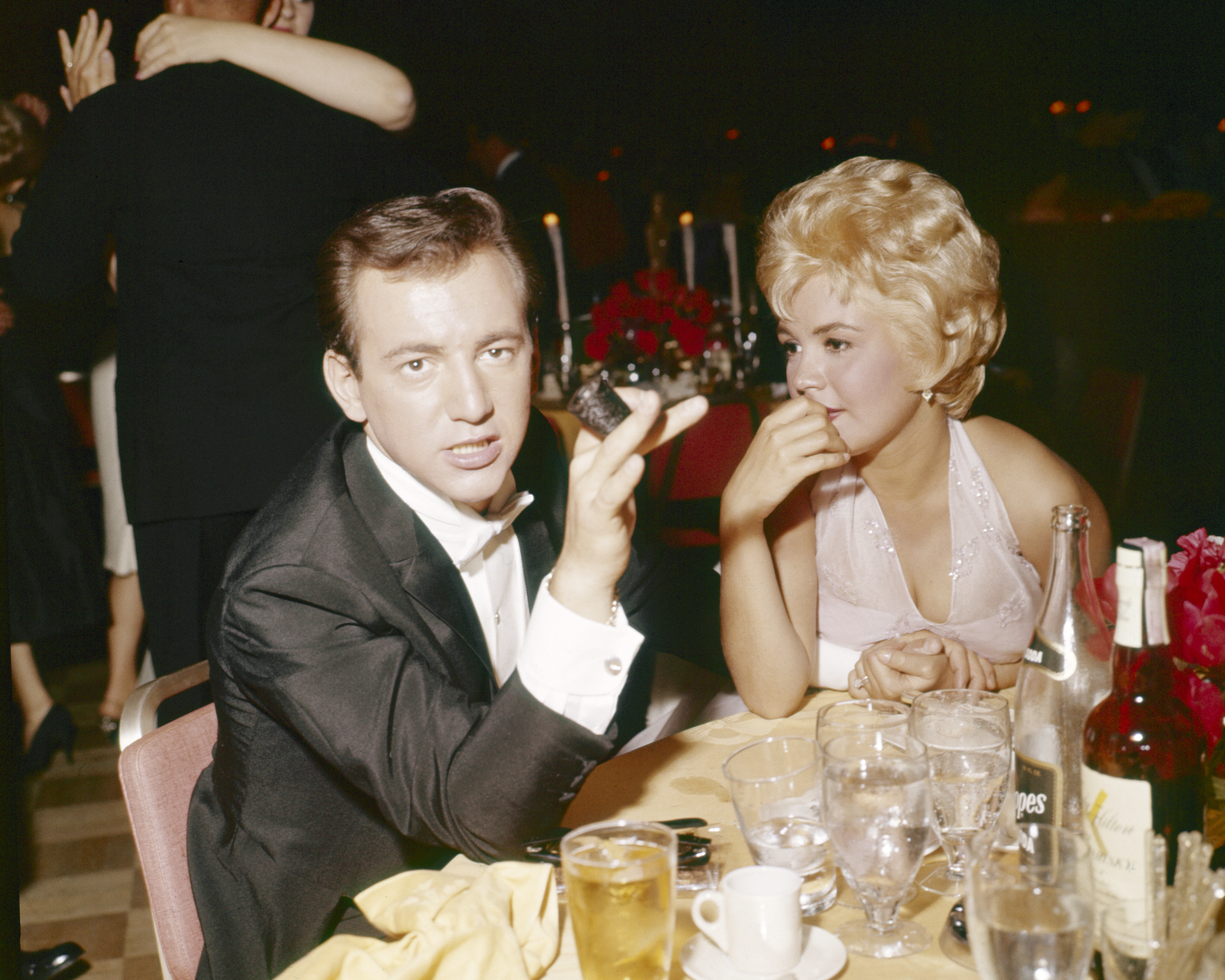 Bobby Darin and Sandra Dee at the 33rd Academy Awards in California in 1961 | Source: Getty Images
After Dee turned down Darin's pursuals, her"domineering stage mother," Mary Zuck, requested that Dee be more cordial to Darin. Following this request, Dee accepted Darin's proposal to go on a date and ended up falling "madly in love" with Darin.
Darin would send Dee 18 yellow roses each day, and their whirlwind romance reached the next step of engagement only a few months following their first date. The "Beyond the Sea" singer proposed to Dee with an immaculate 7-carat diamond ring, and the two wed in a very early morning ceremony on December 1, 1960, the same year they met.
According to Dee, Darin had been very fond of her looks and had an affinity for protecting her. However, when Dee's mother, Mary Cymboliak, caught wind of her daughter's engagement, she was "enraged." After living with her mother all her life, Dee now felt "abandoned" by her mother.
Growing up, Dee was heavily under her mother's rule and control. According to her, her mother would always control what she would eat and how she physically presented herself. The star even reported eating nothing but lettuce for an entire year.
When it came time to marry Darin, Dee divulged that she had actually begged him to marry her, despite her being "scared to death."
Dee's apprehension and anxiety that plagued her decision to marry Darin stemmed from her endurance of years of sexual abuse at the hands of her stepfather, Eugene Douvan, which started when she was only five years old.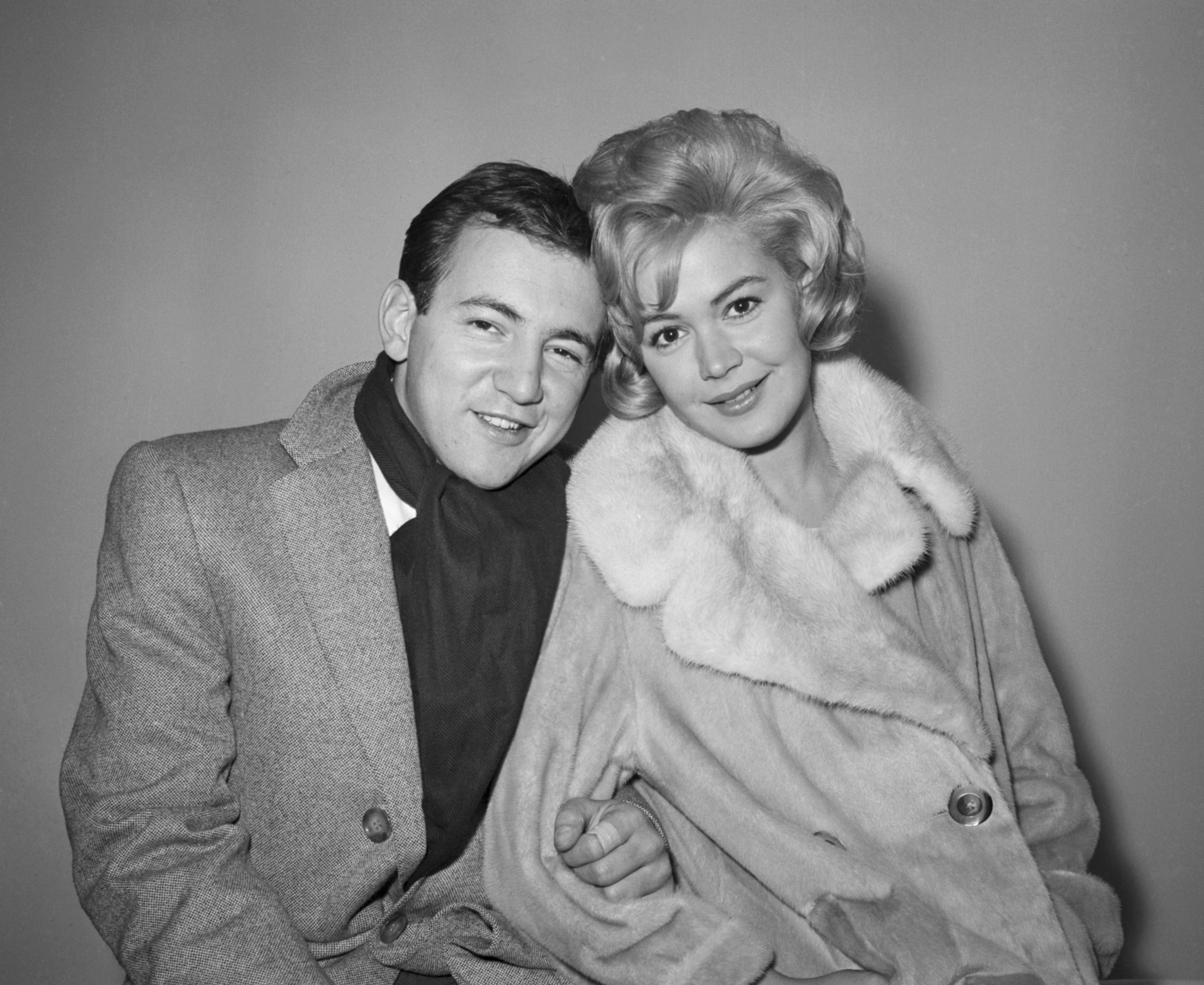 Bobby Darin and Sandra Dee posing for a picture at Idlewild Airport, after their secret marriage in New Jersey in 1960 | Source: Getty Images
Dee had no support from her mother, who did not even acknowledge what was happening to her daughter, and as a result, she developed a severe eating disorder by the time she was nine years old.
However, Dee was able to find a sense of security with her then-husband Darin, who she revealed cried when she told him what had happened to her in her childhood. The Hollywood bombshell recalled how she felt on the first morning they woke up together as a couple:
"I do remember my thoughts that first morning when I woke up in bed with my husband [Darin]. I thought I had never felt so safe in my life as I felt with Bobby."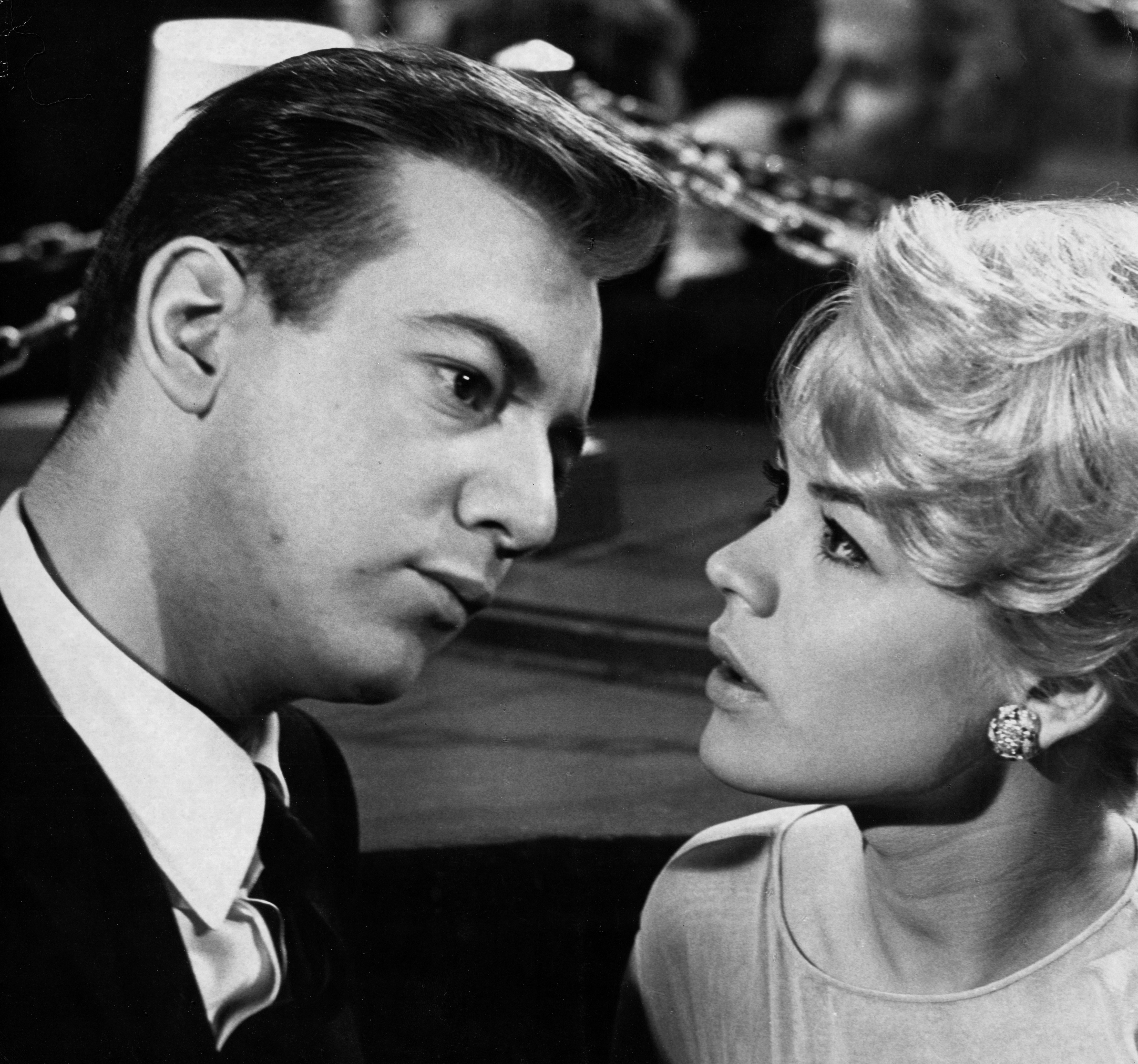 Bobby Darin and Sandra Dee in a scene from "If A Man Answers" in California in 1962 | Source: Getty Images
A Closer Look Into The Not-So Picture-Perfect Marriage Of Sandra And Bobby
The glamorous couple was labeled as a Hollywood "It" couple, and their union was largely celebrated by many in the industry. However, according to the couple's son, Dodd, it was all smoke and mirrors, and not everything appeared as "magnificent" as it seemed:
"Their story, it looked glamourous. It looked perfect from the outside. But it was far from it."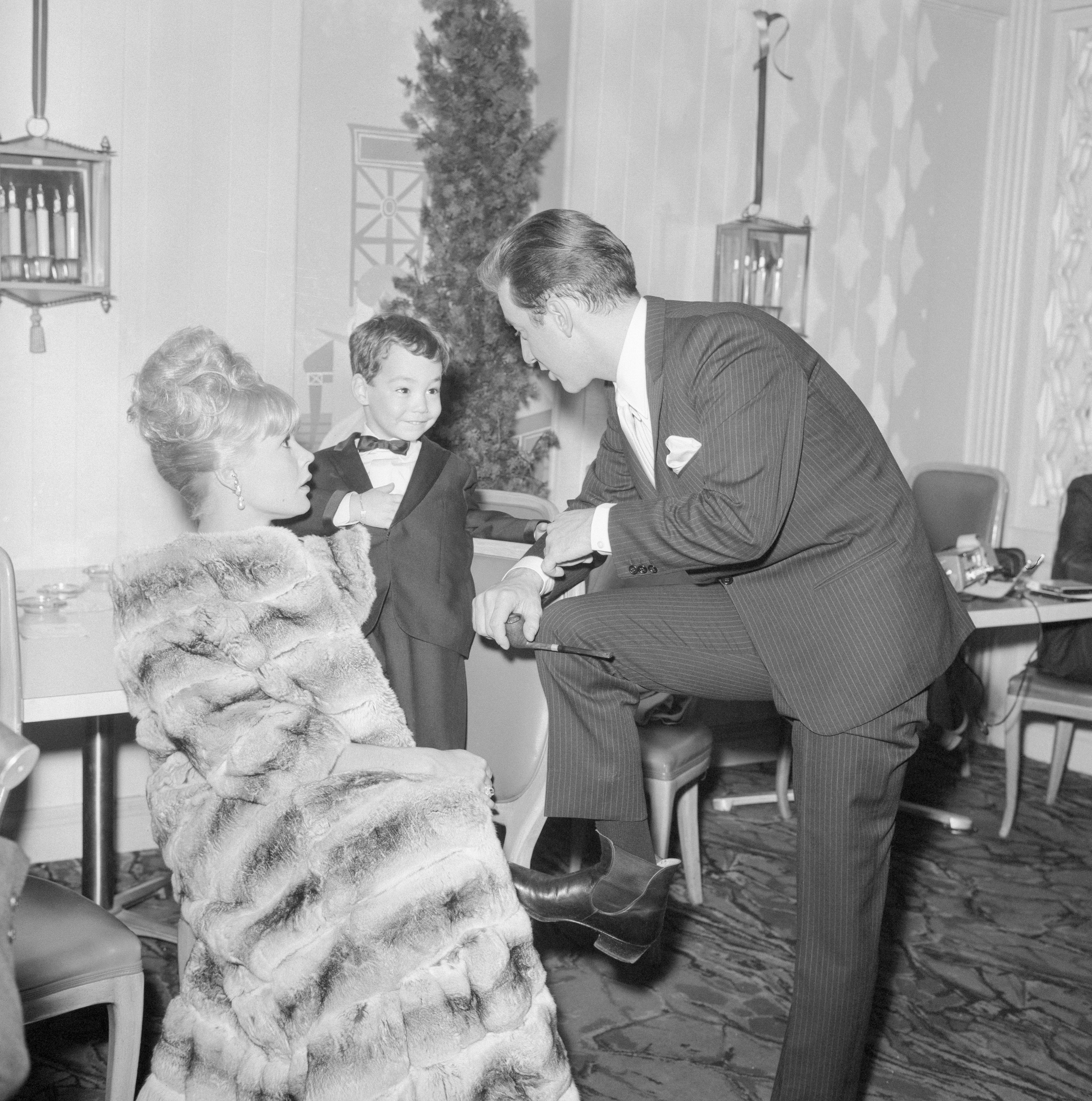 Sandra Dee, Dodd Mitchell Darin, and Bobby Darin at one of Bobby's Las Vegas shows in 1966 | Source: Getty Images
During the couple's marriage, Dee's career reportedly took a back seat to her husband's. Darin expected Dee to make an appearance at all of his late-night shows and hang around with his friends afterward at the Las Vegas casinos. Dee revealed how the couple essentially had "no life together":
"He had me sitting through shows, and then he was with the guys every night. I never had to worry about another woman [because] it was just guys. I had no life, and we had no life together."
The "Gidget" star began drinking and gambling excessively in an effort to rid her deep feelings of isolation and loneliness. As their marriage worsened, Dee discovered she was pregnant for the first time but did not make it to full term, as this was the first of six miscarriages she had endured, which were brought on by her battle with anorexia.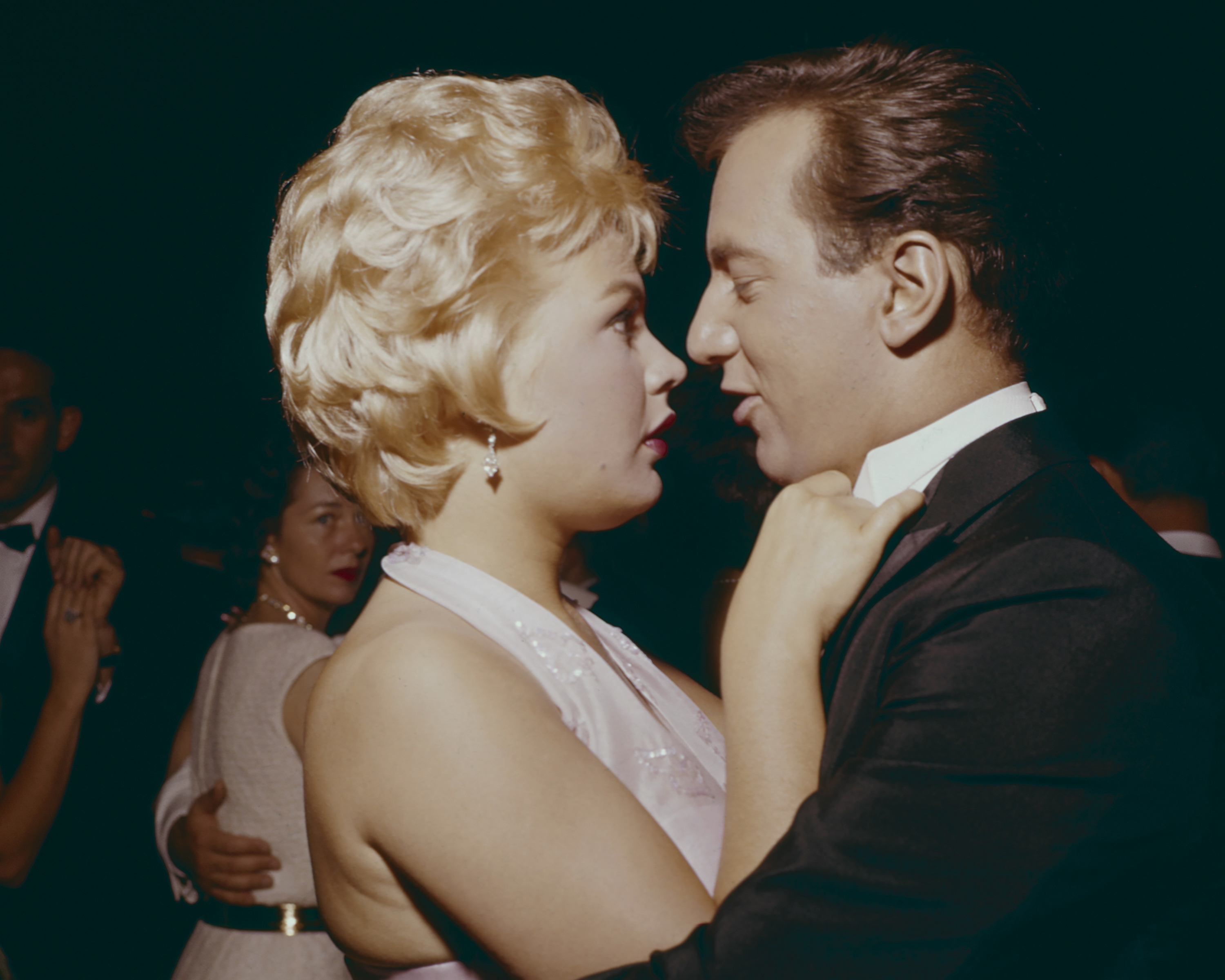 Sandra Dee and Bobby Darin at the 33rd Academy Awards in California, 1961 | Source: Getty Images
Darin was reportedly "oblivious" to his wife's enduring pain as a result of battling his "own demons," which would be very apparent in his sudden mood swings. As more time went on, the marriage became volatile, and both Darin and Dee started taking jabs and shots at each other and would argue incessantly.
The two would always intentionally upset each other right before shows, live performances, and gigs. When 1963 rolled around, things had gotten extremely bad between the couple, and Darin had even accused Dee of cheating on him with one of her co-stars, Peter Fonda, which Dee had denied. Eventually, Darin had one of his employees contact Dee to tell her he wanted a divorce.
No formal funeral was held for Darin. Despite his loved ones' intentions to give him one, they couldn't.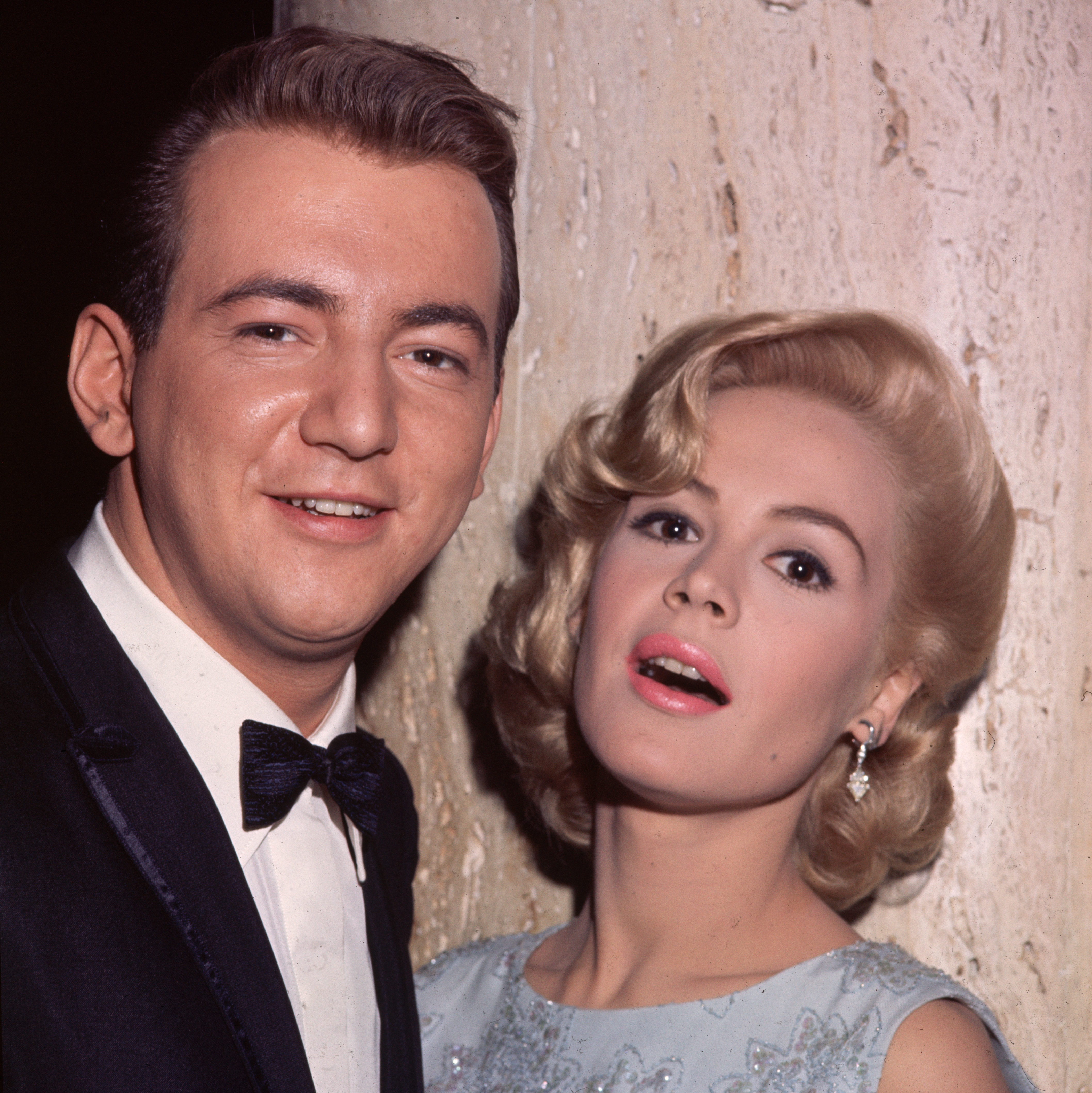 Bobby Darin and Sandra Dee posing for a headshot in 1962 | Source: Getty Images
Though the couple had Dodd in 1961, following their subsequent drama-filled relationship, they decided to part ways in 1967. However, they remained close.
Even when Bobby married his second wife later in life, he still considered Dee his forever soulmate. The couple frequently saw each other after their divorce and spent much time together.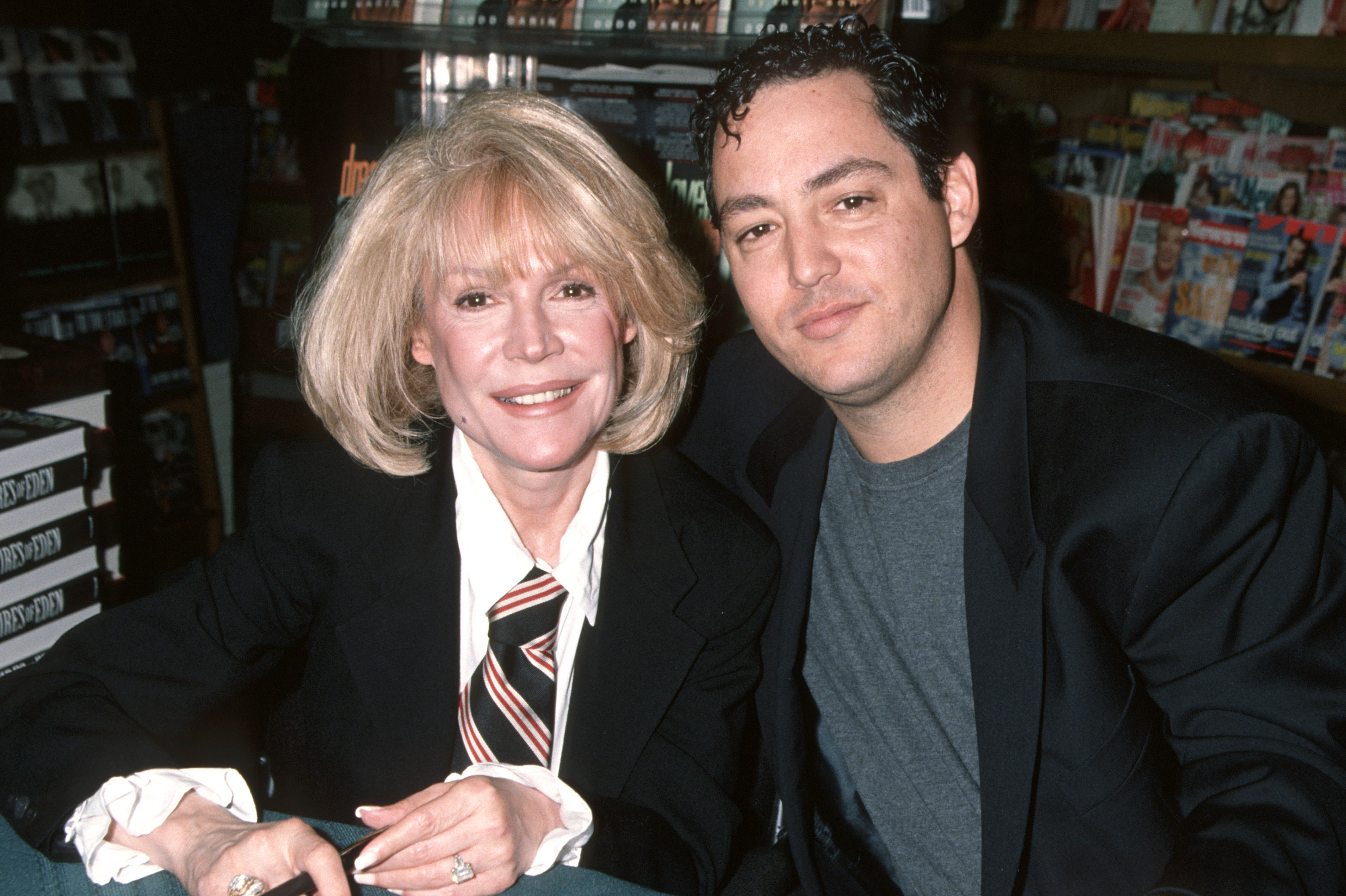 Sandra Dee and Dodd Mitchell Darin at Dodd's book signing in West Hollywood in 1994 | Source: Getty Images
In 1973, just a month before his death, Darin had invited the author of "Hollywood Secrets and Scandals," Susan Cameron, to his residence for a conversation. Cameron confirmed the ex-couple's lingering feelings for one another:
"Sandra was with him, and he was still in love with her."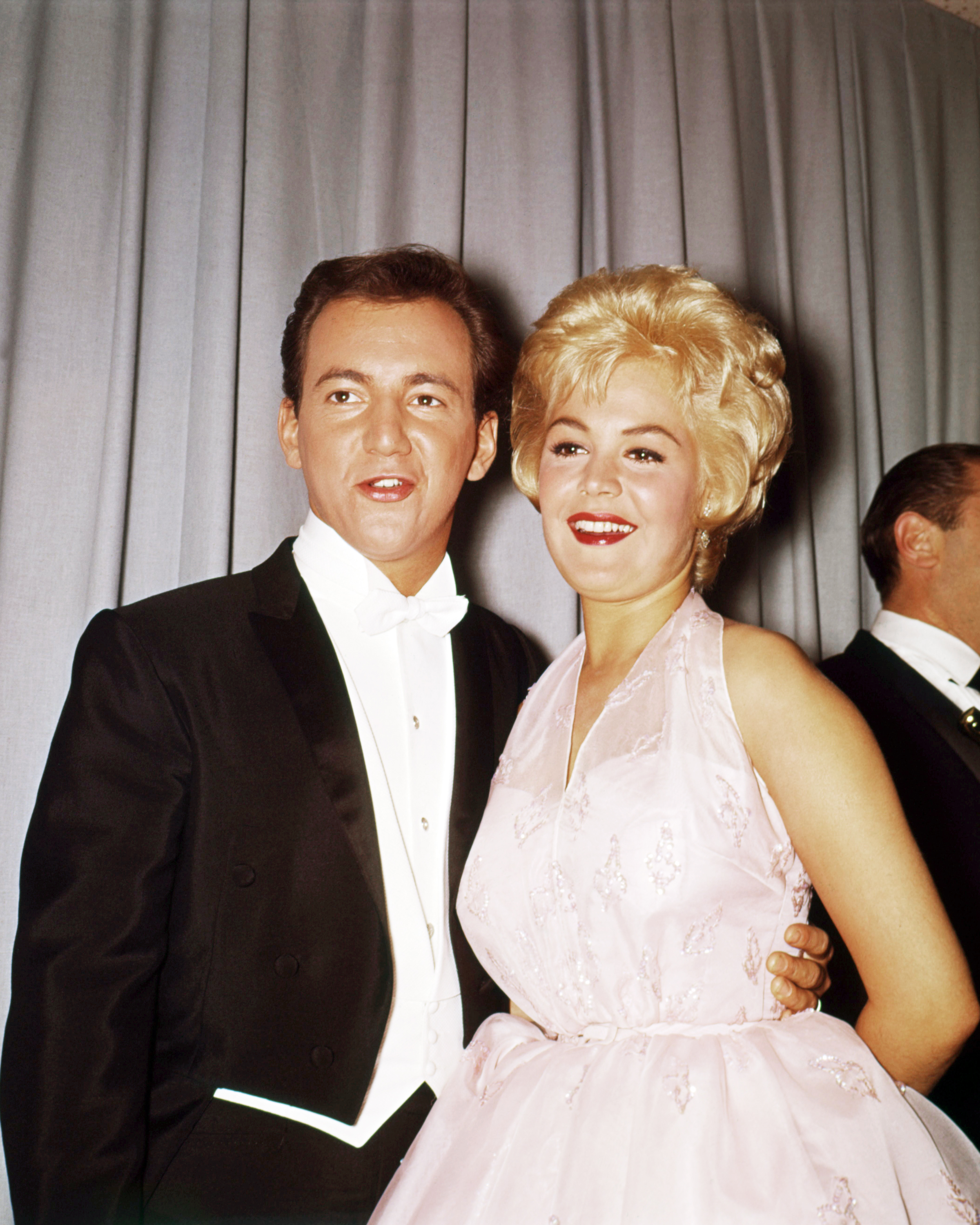 Bobby Darin and Sandra Dee at the 33rd Academy Awards in California in 1961 | Source: Getty Images
Sitting down with Darin in his den, Cameron recalled how he was the one to bring up Dee in their conversation. "I'll always love her. She's the one," he told her. Cameron reached out to hold his hand and replied:
"Please tell her. I think she feels the same way about you. You really should do that."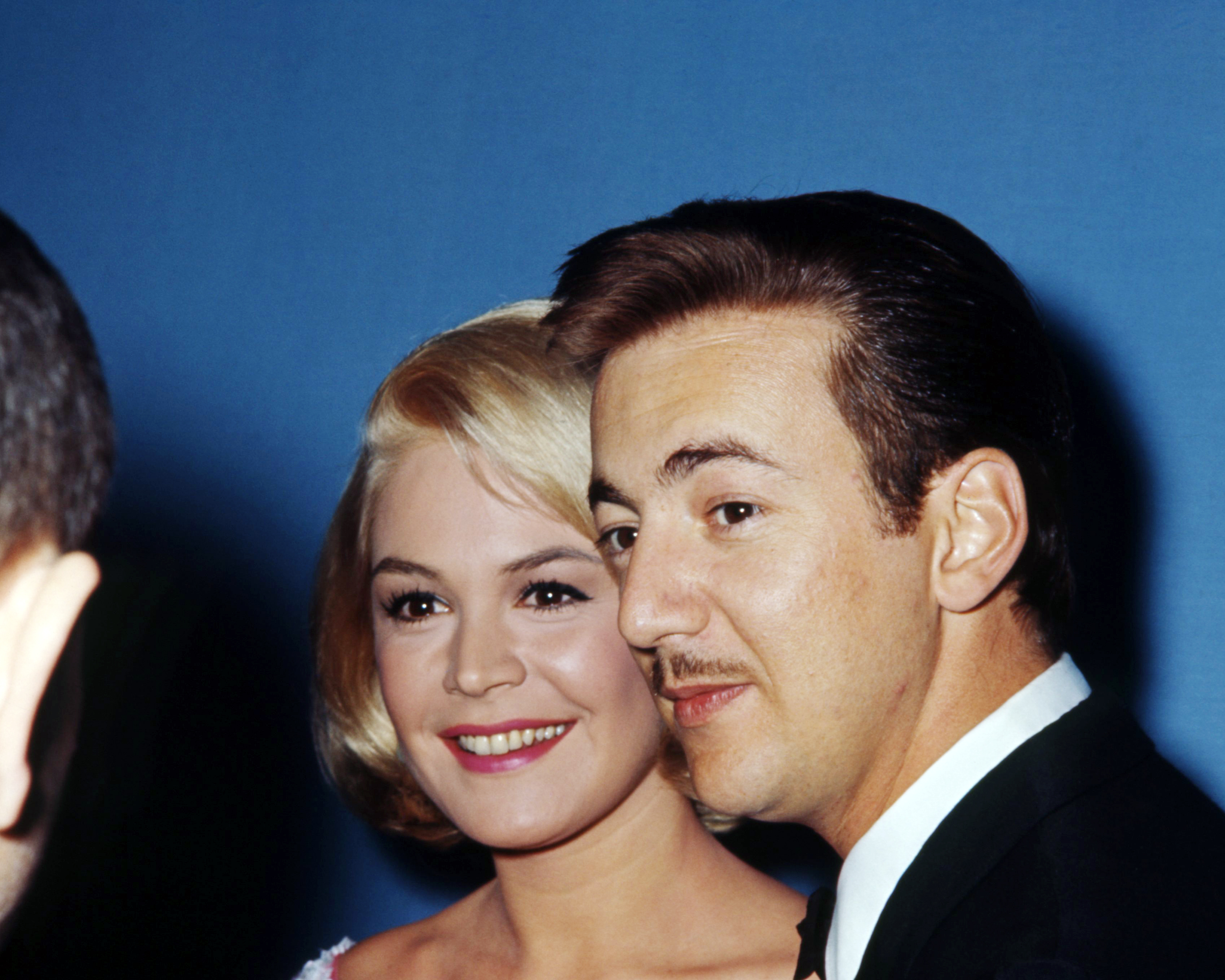 Sandra Dee and Bobby Darin photographed together in 1962 | Source: Getty Images
After the couple's legal split in 1967, Darin's career dwindled and virtually became inactive. In 1968, the musical talent had exhaustively worked on the presidential campaign of Robert F. Kennedy, all while suffering from his heart condition.
Following Kennedy's assassination that same year, Darin recoiled from the entertainment world to live a secluded life in a mobile home in Big Sur after selling all his possessions.
The next year, he decided to return to his passion—music, and he started his own record label, Direction Records, under which he released his album "Born Walden Robert Cassotto." In 1971, he suffered a mild heart attack and had to receive open-heart surgery.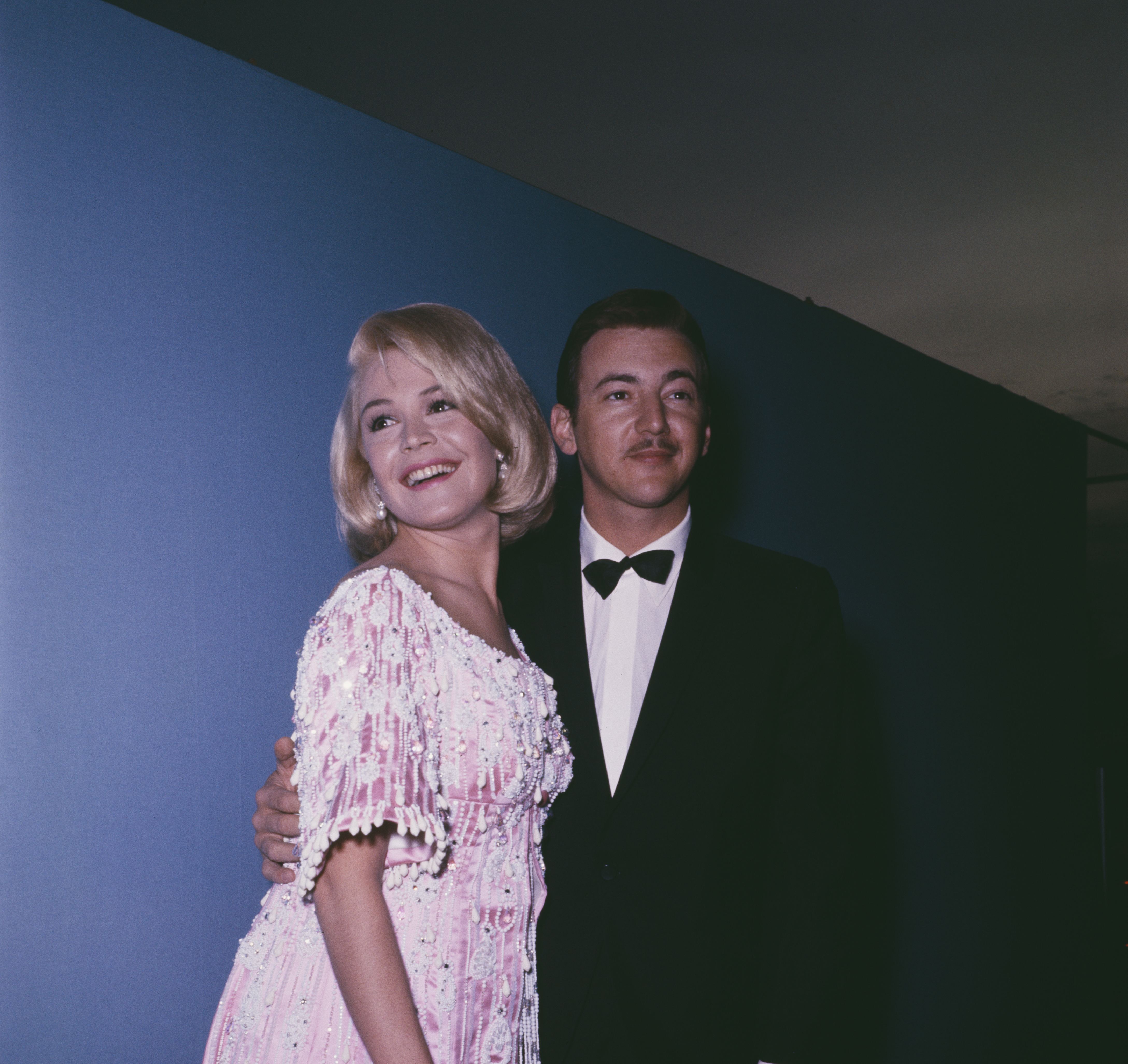 Sandra Dee and Bobby Darin at the Oscars in Santa Monica in 1965 | Source: Getty Images
Darin went on to marry a secretary by the name of Andrea Joy Yeager in 1973, the same year of his passing, and despite his relationship with Yeager, he would still frequently visit his ex-wife, Dee. The "Imitation of Life" starlet disclosed particular times when Darin had shown up at her doorstep with his heart medication:
"He would come to the door with his vitamins and say, 'I have nowhere to go.' And I would let him in, and things would start again."
Dee went on to reveal that the ex-couple had even lived together after their divorce had been finalized and even after Darin had moved on to marry Yeager. According to Cameron, the last she had heard from Darin led her to believe the couple would eventually end up together again.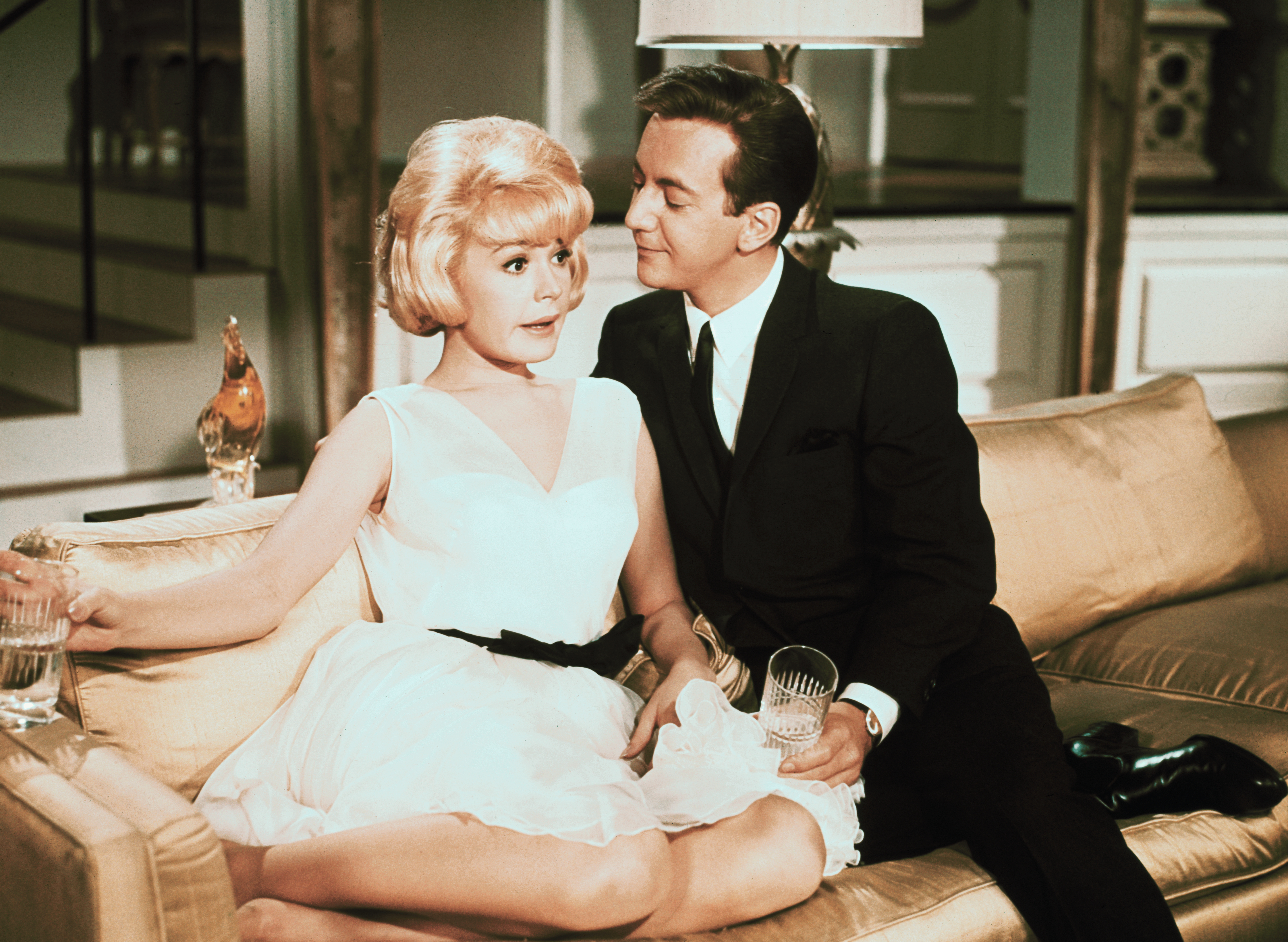 Sandra Dee and Bobby Darin in a scene from the rom-com "That Funny Feeling" in 1965 | Source: Getty Images
Bobby's Untimely Death and Why He Had No Funeral
After making a gradual but steady recovery after his first open-heart surgery, where he had two artificial valves placed in his heart, Darin started performing again. However, in December 1973, his newly replaced valves started to malfunction. Quickly booking himself into Cedars of Lebanon Hospital in Los Angeles, he underwent another open-heart surgery to replace the malfunctioning valves.
Five surgeons performed the surgery, which took over six hours to complete. Though the surgery was deemed "partially" successful, Darin never regained consciousness in the recovery room, and minutes later, he passed away. A diagnosis from one of Darin's doctors stipulated that the musician was simply just "too weak" to make a full recovery.
Bobby's son, Dodd, was staying over at his friend John Gable's house when word broke about his father's death. His mother, Dee, immediately called John's mother, Kay Gable, to inform her that she would be heading straight over to their house to pick up Dodd. However, Kay managed to convince Dee to let her son deal with the news in the morning and allow him some time to get a good night's rest.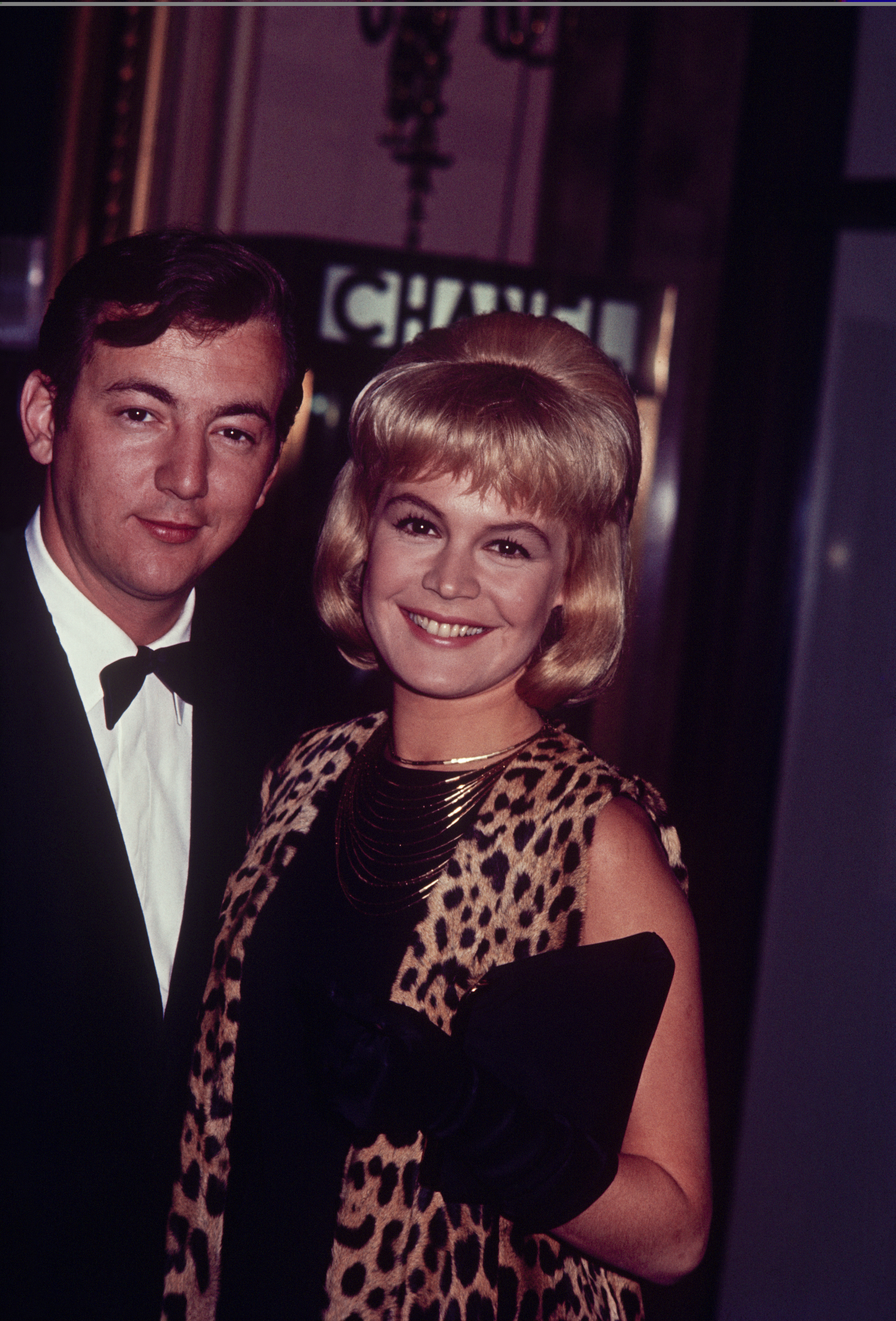 Bobby Darin and Sandra Dee spotted hanging out before they got married in New York | Source: Getty Images
Meanwhile, when Darin's band members and friends received the tragic news about his passing, they were devastated. His good friend, accomplished guitar player Bobby Rozario, was extremely devastated. American singer Tony Orlando remembered how much of a "wreck" Rozario was after Darin died:
"I'll never forget the wailing that was coming from behind his door. It was the kind of a cry that was coming from the depth[s] of this man. He was a wreck."
Following Darin's death, Dee's life continued to spiral out of control, but she was cared for by her doting son, Dodd, for the remainder of her life. The single mother focused on raising Dodd while battling her anorexia and alcoholic dependency. Before passing away from kidney disease in 2005, her life was a constant cycle of relapsing, recovery, and isolation.
Dodd did his best to mitigate his mother's destructive patterns and constantly tried to reinforce positivity and affirmation before she passed. In 1994, he published a tell-all book about his parents, in which he wrote:
"I would love for her to be able to feel good about herself and to take some pride in what she has accomplished because she really doesn't. In her mind, unless she was Sandra Dee, who had a major career and [things going for her], she was…an absolute nobody."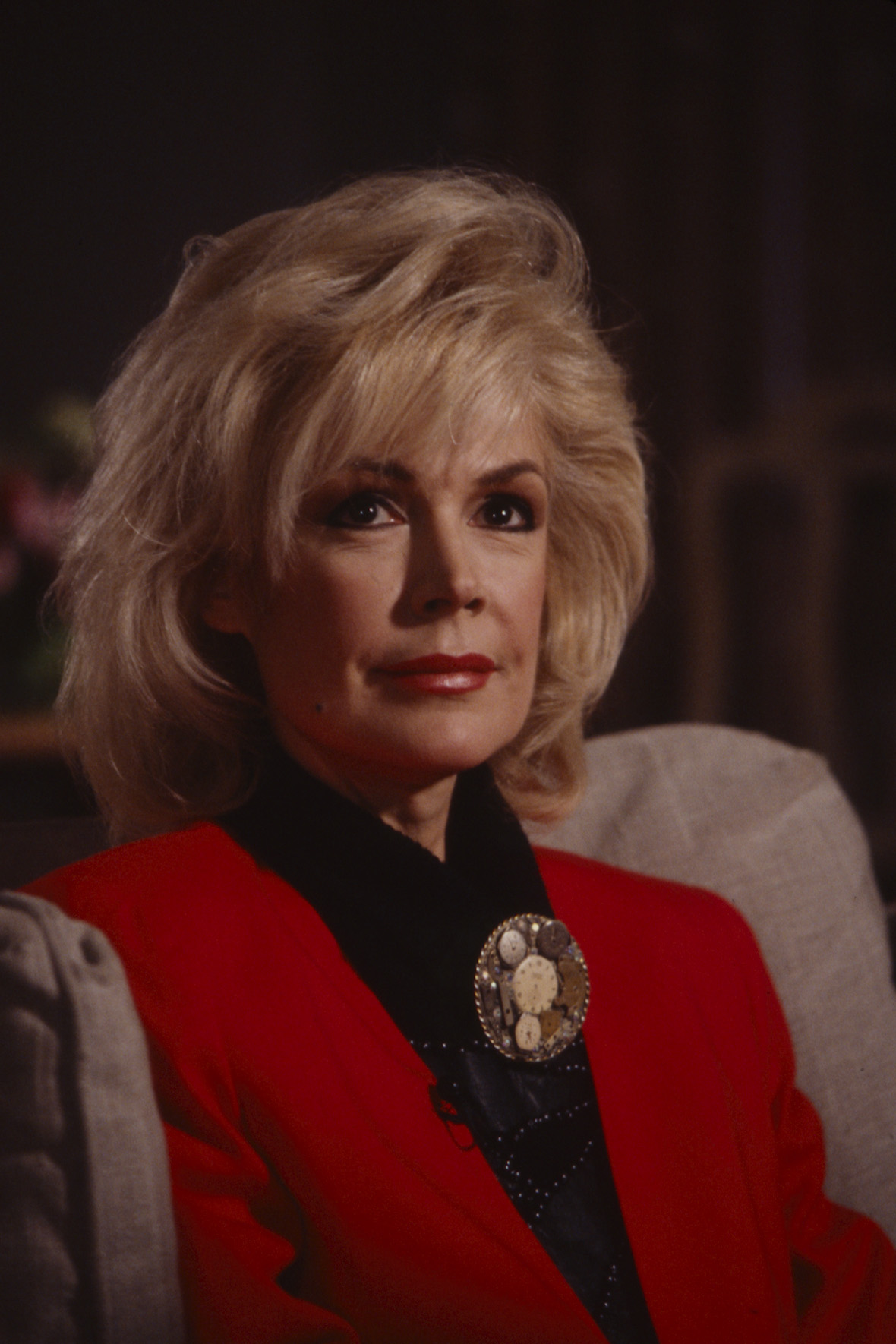 Sandra Dee in an interview in 1991 | Source: Getty Images
Bobby and Sandra's Legacy Lives On With Their Look-A-Like Grandchildren
In 1993, Dodd married his wife, costume designer Audrey Tannenbaum and the couple share two daughters, Alexa Rose Darin, 27, and Olivia Darin, 22.
The beautiful daughters bear striking resemblances to their grandparents, especially Dodd's youngest daughter, Olivia, who almost looks like a carbon copy of her grandmother. Uncanny resemblances appear to run in the Darin family, with Bobby's son, Dodd, looking so much like him.
Alexa and Olivia have carried the legacy of their grandparents via their similar creative talents and pursuits. The daughters have also adopted their father's writing talents, as both have expressed their affinity for writing.
Though the gorgeous granddaughters of Dee and Darin have taken an interest in pursuing modeling and acting careers, like their grandmother, the sisters report they weren't blessedwith their grandpa's singing talent. In an exclusive interview with the Daily Mail, Alexa jokingly quipped:
"The idea of acting and modeling is [fascinating] to me. I think my grandpa's singing gene skipped two generations because I surely didn't get it. I can't carry a tune to save my life!"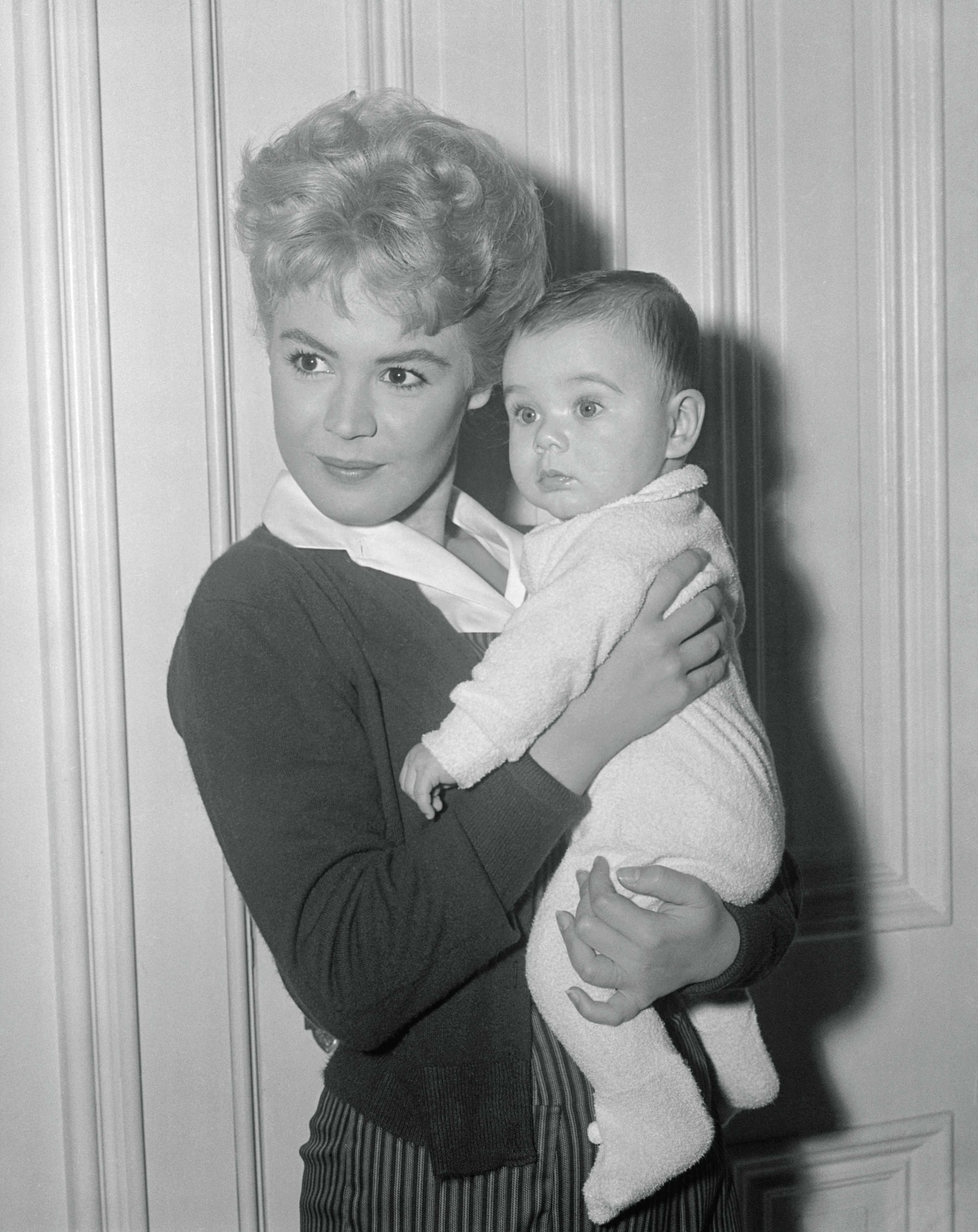 Sandra Dee and a five-month old George Frederick Smith Ross on the set of "The Hollywood Diaper" in 1961 | Source: Getty Images
Following her sister's last statement, the youngest daughter, Olivia, agreed about their inability to "sing." She also expressed that her interests lie in acting, dancing, and modeling:
"I don't sing either. But I have done plays [and] I enjoy dancing, and I am on two different dance teams. I compete quite often, and I've also modeled in fashion shows; [I've also] taken acting lessons."
 

Xem bài viết này trên Instagram

 
Alexa and Olivia hold pleasant memories of their late grandparents very near and dear to their hearts. Both girls have watched their grandmother's movies and have listened to nearly every song their grandfather had recorded. Alexa boasts how much her grandparents continue to inspire her every day:
"My grandma and grandpa continue to inspire me every day. It was probably around the age of 15 that I truly began to understand the magnitude of their fame and how many people they touched through doing what they loved."
Though Alexa and Olivia never had a chance to meet their grandfather, the two always heard stories from their dad, Dodd, and were shown pictures and videos of him.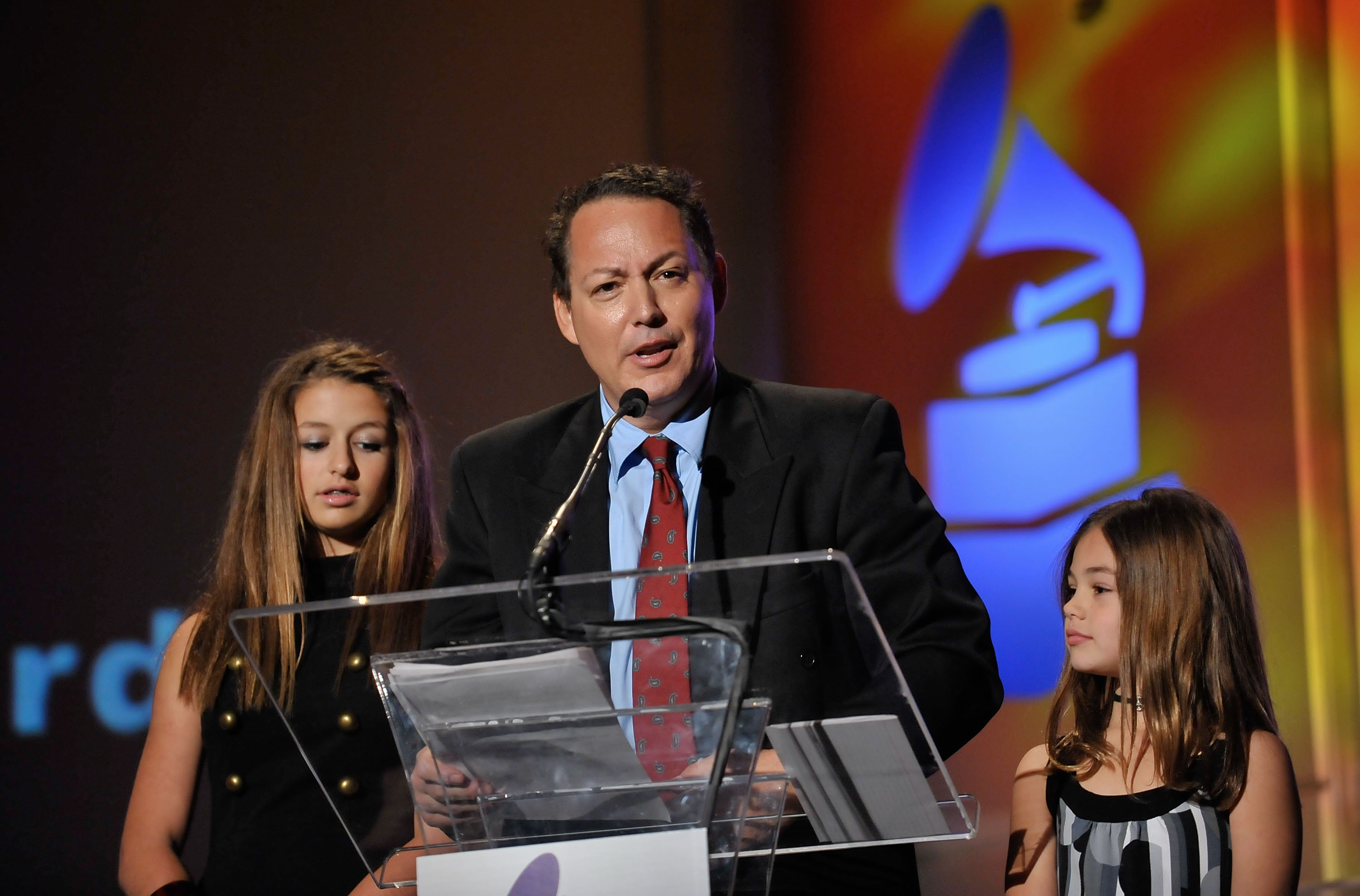 Alexa Rose Darin, Dodd Mitchell Darin and Oliva Darin at the 52nd Annual Grammy Awards Special Merit Awards and Nominee Reception in Los Angeles, 2010 | Source: Getty Images
Though Olivia was too young to remember most of the moments she spent with her grandmother before she died, Alexa recalls how Dee would tell her stories about her childhood and what it was like for her to grow up in the spotlight. The two sisters wish they could spend an entire day having an in-person conversation with both grandparents, as the two never really got any chance to ask all the questions they had for them.
Despite not having the opportunity to get to know her grandmother all that much, Olivia has been dubbed her grandmother's twin. Many fans and family alike have called out the uncanny resemblance the pretty girl shares with Dee, including Olivia herself:
"I think I look like my grandma, but a brunette version of her."
 

Xem bài viết này trên Instagram

 
When he is not busying himself as a doting father of two daughters, Dodd oversees his father's music catalog and is in charge of all marketing endeavors that use his parents' names and likenesses. In 1990, he received his father's induction into the Rock and Roll Hall of Fame and wrote a biography in 1994 about the lives of his parents.
Darin and Dee's legacy continues to be carried by their son, Dodd, and their granddaughters, Alexa and Olivia. Many people across the globe continue to miss the iconic Hollywood couple dearly.