Days of our Lives
Days Of Our Lives Spoilers: All Sins Forgiven, As Philip Helps Brady Regain Custody Of Rachel
Days Of Our Lives (DOOL) spoilers reveal some interesting plot twists in the land of Salem. While Brady Black (Eric Martsolf) was happy to learn that Philip Kiriakis (John-Paul Lavoisier) was alive and well recently, that quickly turned to rage when he realized he was "framed" for murder.
He wants Philip to "pay" for all the drama, stress, and strike he endured while accused of killing Kiriakis.
Life wasn't exactly "easy" for Brady during that time. Still, could the two strike a deal if both scratched each other's backs?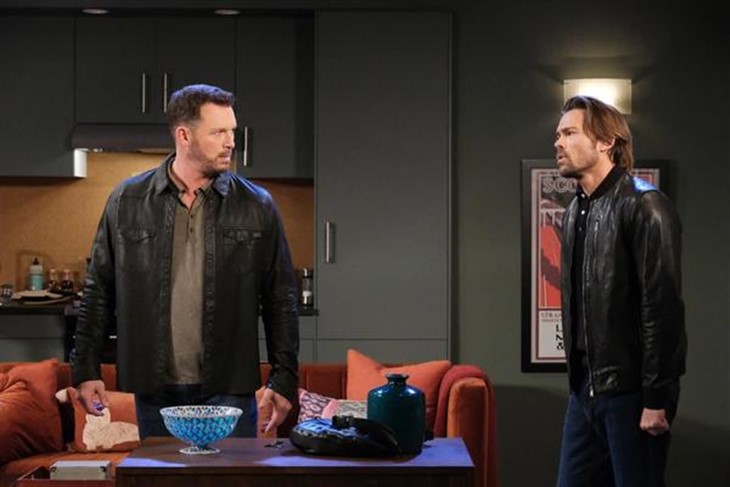 Days Of Our Lives Spoilers – An Alive Philip Kiriakis Could Mean Good Things For Brady Black
More than just knowing that his uncle is okay and not six feet under, Philip being alive could equal out to good news for Mr. Black.
After all, the judge in his custody case for Rachel Black (Finley Rose Slater) was quick to point out that Brady had been accused of murdering Philip at one point (among other things), which offered a negative strike against his character.
Now that Philip is back in the land of living, the last thing he wants to do is to rot in prison for faking his own death. Surely, there's something Kiriakis could do for Brady to make up for what he did.
DOOL Spoilers – Can These Two Men Find Common Ground?
Could Brady and Philip strike up a deal? Days spoilers do hint that Belle Black-Brady (Martha Madison) will "go to bat" for Mr. Kiriakis, so what if she comes up with an idea where Brady drops any charges against Philip if his uncle agrees to be a character witness for Black during his next custody hearing?
If Kiriakis testifies that he was jealous of Brady, being an impeccable father, businessman, and partner, he may be able to convince the family judge to overturn the last custody agreement; possibly even getting partial custody of his daughter.
Could Philip and Brady come up with a deal? No jail time for some character witness testimony? Comment below.
Don't miss a moment of your favorite Peacock soap to see what happens next and visit this site regularly for the latest Days of Our Lives spoilers, news, and updates.
For more about what's happening on your favorite soaps and more ways to connect with us, join the conversation on our Facebook Page, check out our Twitter feed, look for an update on our Instagram, follow us on Threads , Always stay up-to-date with us on Google News, or drop us an e-mail HERE! See you there!