Days of our Lives
Days Of Our Lives Spoilers: Victor Forced To Destroy Will – But Vivian Not Responsible?
Days of Our Lives spoilers reveal that everyone was stunned to learn that Victor Kiriakis (John Aniston) ordered his will to be destroyed. Victor died before a new one could be written up.
However, that doesn't sound like Victor. The patriarch is usually pretty proactive and has made will changes before. Something doesn't ring true about this story, but Vivian Alamain (Louise Sorel) might not be the one pulling the strings.
Days Of Our Lives Spoilers – Victor Kiriakis' Death
DOOL spoilers reveal that Victor went to Greece. However, Victor's plane ended up going missing. When it was finally found, there were no known survivors. This was all relayed to Justin Kiriakis (Wally Kurth) over the phone.
DOOL Spoilers – Vivian Alamain's Claim
Victor's sudden death isn't the only bombshell for the Kiriakis family. Vivian has returned and claims to be Victor's widow.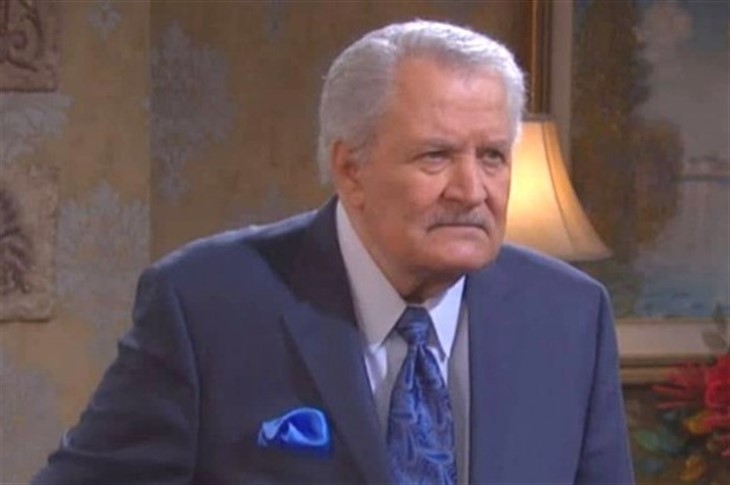 Vivian said that the divorce papers were never properly filed, which makes Victor's marriage to Maggie Horton Kiriakis (Suzanne Rogers) invalid. It also means that without a will, Victor's entire estate is handed to Vivian.
Days Of Our Lives Spoilers – Greek Truth Quest
Days of Our Lives spoilers reveal that Justin vows to get to the truth about this matter. Meanwhile, Theresa Donovan (Jen Lilley) makes an important discovery. Fans will also see Alex Kiriakis (Robert Scott Wilson) and Brady Black (Eric Martsolf) head to Greece.
MUST READ – Days Of Our Lives Spoilers: Vivian Alamain Presents Philip Kiriakis An Offer He Can't Refuse
However, they encounter an unexpected complication. That complication might have to do with the estate attorney who claimed Victor ordered his will destroyed.
This all sounds like Victor was forced to destroy the will, then ended up dying anyway. It's also possible that the estate lawyer was paid or forced to destroy the will without Victor's knowledge.
DOOL Spoilers – Red Herring
Even though Vivian benefits greatly from this situation, is she really the responsible party? It would be way too soon for this storyline to have solid answers. So, expect some mystery. Plus, Vivian would be way too obvious.
Sure, Vivian is out of prison and benefits. However, could there be an unexpected player that is orchestrating this whole thing for an even bigger end game? It certainly is possible. We are placing bets on Stefan DiMera (Brandon Barash) and Gabi Hernandez-DiMera (Camila Banus).
After all, "Stabi" was interested in Titan at one time. If "Stabi" can't have DiMera, then perhaps they are shooting for Titan. Or maybe it's a rebirth of one of their old plans, to conquer all the powerhouse companies in Salem.
What do you think is going to happen as Vivian continues going after Victor's money? Is Vivian really the one pulling the strings?
Or could Stefan and Gabi be involved in this storyline? Share your thoughts in the comment section below. Remember to keep watching the soap on Peacock to find out what happens next.
Be sure to catch up on everything happening with DOOL right now. Come back often for Days of Our Lives spoilers, news, and updates.