General Hospital
General Hospital Star Morgan Fairchild Reveals Fiancé Mark Seiler's Death
General Hospital updates reveal that Morgan Fairchild (Haven de Havilland) mourns the death of her fiancé Mark Seiler. The General Hospital star devoted 36 years to her romance with Mark before his passing. And Morgan, 73, told fans her advice about love after her loss.
Find out what Fairchild wrote about her life partner. And learn how he died. Get all the details below.
General Hospital Star Morgan Fairchild Mourns Partner's Death
Morgan Fairchild turned to social media to share her heartbreak over the death of her fiancé and partner Mark Seiler. And the General Hospital star also revealed what caused his passing. But in sharing her grief, Morgan took time to give advice to her followers, noted People.
After spending 36 years with Mark, the 73-year-old General Hospital star told her followers about her "sad news." And she wrote on social media, "I'm so sorry to let you know that my life partner (36 years together) & fiancé, Mark Seiler, passed away last Friday night.
He'd had Parkinson's for several years," added Fairchild. "But it seems to be Long Covid that took his life after his 3rd infection."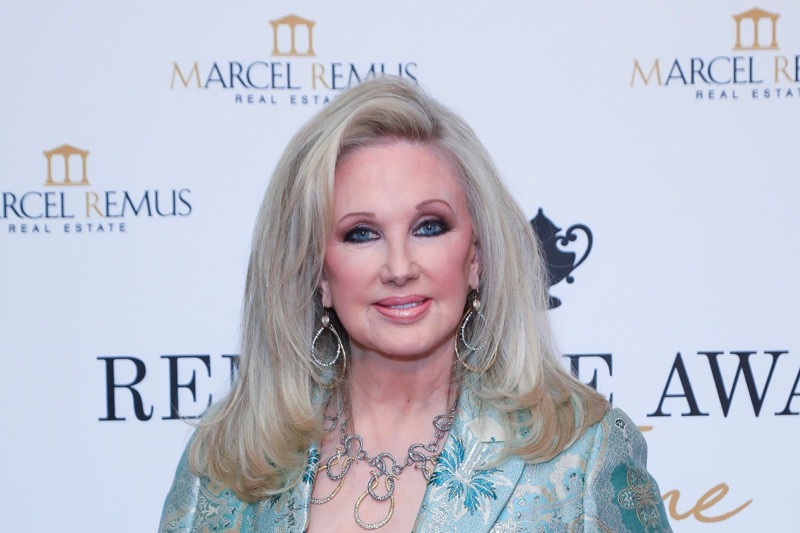 And the General Hospital star told her fans, "Hold your loved ones close." In a separate social media post, Morgan paid tribute to Seiler as "a warm, brilliant & very funny man." And she admitted, "I am devastated. Hold your loved ones close and please consider wearing a mask. #BeKind I am Sending Love To You All."
Mark Hamill Sends Love To Morgan Fairchild
Fans and friends quickly responded to the General Hospital star's sad news. For instance, Mark Hamill reached out. And he wrote, "So sorry for your loss, Morgan. Sending my love & deepest condolences your way." But in response to another follower, Fairchild described herself as "still kinda in shock."
Morgan Fairchild Announces Death of Fiancé Mark Seiler: 'Hold Your Loved Ones Close' https://t.co/TYgENyyPm7 A bit wrong here, as we met in 1986, but 36 years together

— Morgan Fairchild (@morgfair) July 16, 2023
The General Hospital star and Mark began their romance in the 1980's. However, in 2016, Seiler received his diagnosis of Parkinson's. And Fairchild shared that the couple had dealt with his symptoms "for a while." But during the COVID-19 pandemic, the General Hospital star revealed that her partner moved into a nursing home. And she praised the facility for "taking very good care of him there. I'm very grateful that they haven't had any cases there," added Morgan. But "I'm just here."
In her last social media post about her romance prior to his death, Fairchild posted a pic where she and Seiler enjoyed time outside. "#OnMyWalk to lunch with my guy! Always fun to have iced chocolate at @BluestoneLane with a nice breeze! Our masks are on the table. #BeKind #MaskUp #VaxxUp," she wrote. And when asked about marriage, Morgan described their relationship as "a long-term commitment. And we've been together for a long time. So we may just leave it the way it is right now."
Tell us what you think. How do you feel about Morgan Fairchild's advice to hold your loved ones close? And after you share your views, check back on our site for more General Hospital news.
Editorial credit: Joe Seer / Shutterstock.com