News
IRINA SHAYK SPENDS NIGHT WITH TOM BRADY … He Caresses Her Face in Car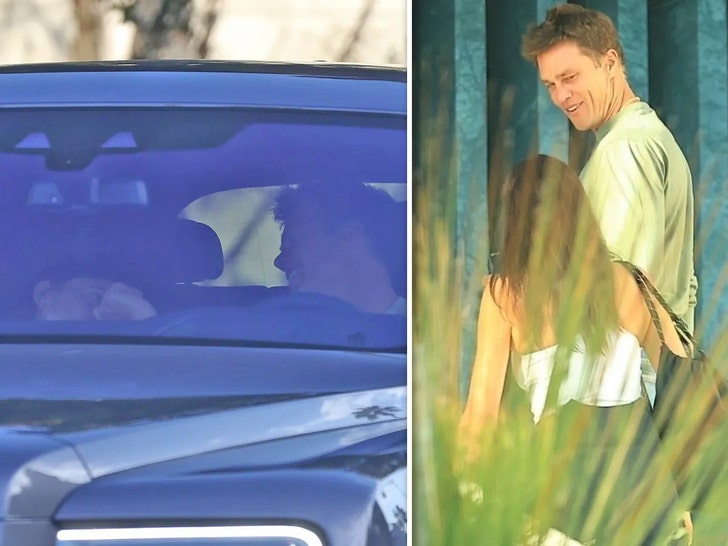 Backgrid
Tom Brady seems to have a new love in his life — and it just so happens to be Bradley Cooper's ex … Irina Shayk, who spent the night at the dude's house this weekend.
Paps caught TB12 and Irina apparently cozying up in L.A. over the course of 2 days — which all started on Friday, when we're told he first picked her up at Hotel Bel-Air in the afternoon … only to drive her over to his crib. Our sources tell us Tom and Irina walked into his pad — all smiles– and that she didn't leave his place until the following morning … at about 9:30.

Tom dropped Irina off at the hotel, only to pick her back up later that same afternoon. It was here they were photographed and filmed having a sweet interaction in his car.

They were stopped at a light … and, clear as day, Tom is seen stroking Irina's cheek — very tenderly, we might add. She's leaned over in her seat with a huge smile … and Tom is also flashing a big grin. They even seem to be laughing together.

After this brief moment of PDA … we're told Tom and Irina went back to his pad yet again.

Funny enough … rumors of these two possibly being involved have been swirling for about a month now. Reports said they were at the same wedding back in June, and that Irina was allegedly "throwing herself" at Tom all throughout the evening … something her rep denied.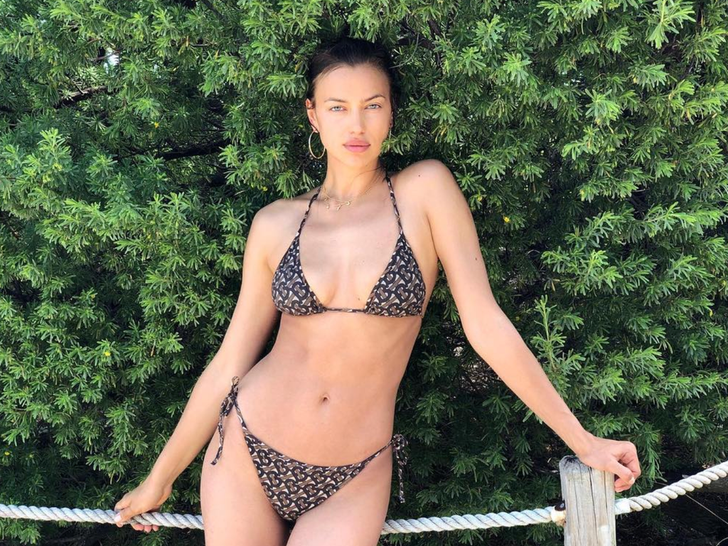 Instagram
In fact, Irina's team came out swinging at the notion she was into him … calling that report "totally malicious and fictional." Welp, it would appear there was some truth in it. Tom and Irina haven't said anything about this themselves yet — but on its face, it looks like they're romantically involved … if not fully dating. TB ain't stroking anyone else's face like that!
Of course, they're both single … especially Tom, who recently divorced Gisele Bundchen. Irina and Brad have been done for a while — and she's dated around since, as we've seen.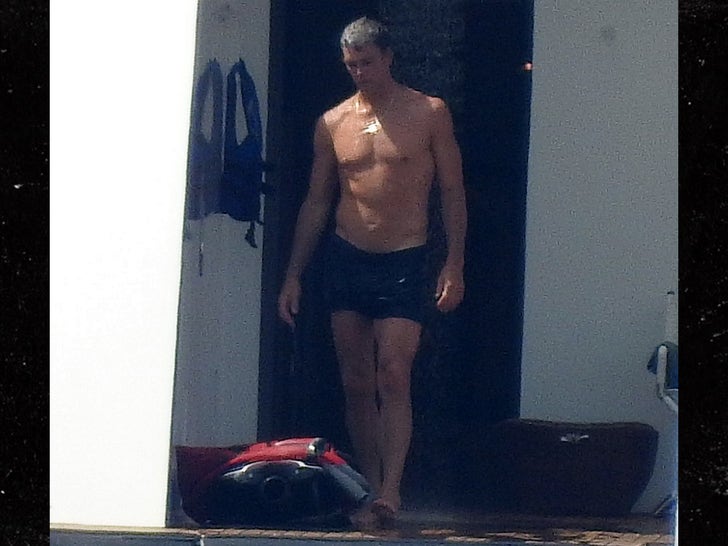 Mega
Tom is certainly the most eligible bachelor in Hollywood … and has a lot more time on his hands post-football. Sure seems like he's making good use of it — have fun you two!