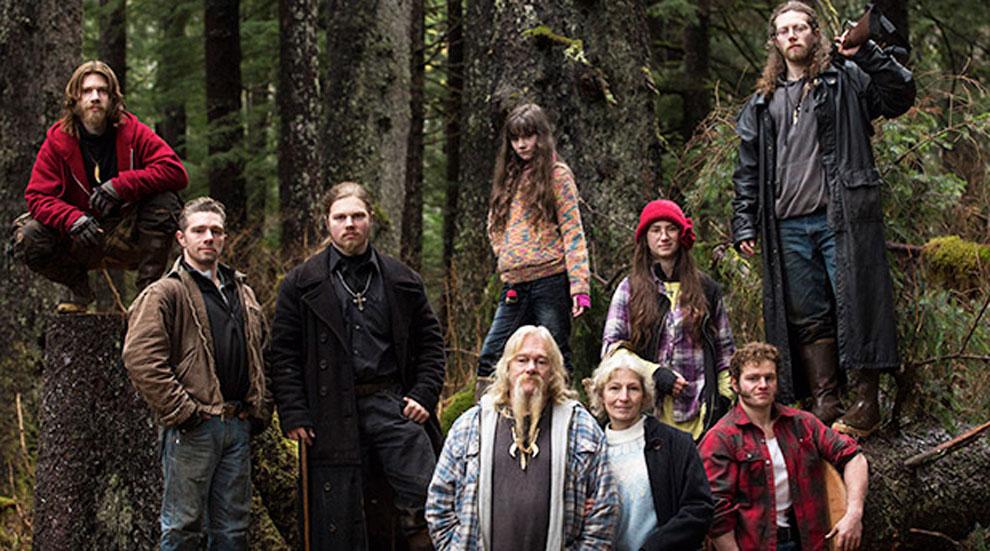 Perhaps the Palins aren't the most controversial family in Alaska.
The outdoorsy folks on Alaskan Bush People claim to have been "born and raised in the wild," living off their wilderness catches, but according to the cops, they've only lived in Alaska for three years!
At least six members of the Brown family were issued citations for failing to meet the Alaska Department of Fish and Game residency requirements when they purchased their resident hunting and fishing licenses.
The Alasaka state troopers issued the citations on July 24, 2015 to Solomon, Joshua, Noah, Matthew, Billy and Gabriel Brown, saying that they were "making a False Statement on a ADF&G Sport Fishing License," on their online dispatch.
The Fish and Game citations say that the Discovery Channel stars bought their licenses shortly after moving to the state, and that they previously lived in Texas and Colorado.
"(Billy) Brown moved to Alaska on Aug. 24, 2012. Prior to his move, Brown maintained a residence in Colorado and Texas," one citation reads, according to the Alaska Dispatch News.
They were each fined $310 and they are able to either pay the fine or appear in court to contest the citation. A court date has not been set for the citations.