News
Robert Wagner & Stephanie Powers 'Held Each Other Up' after Losing Spouses in Same Month & Stayed Friends for 44 Years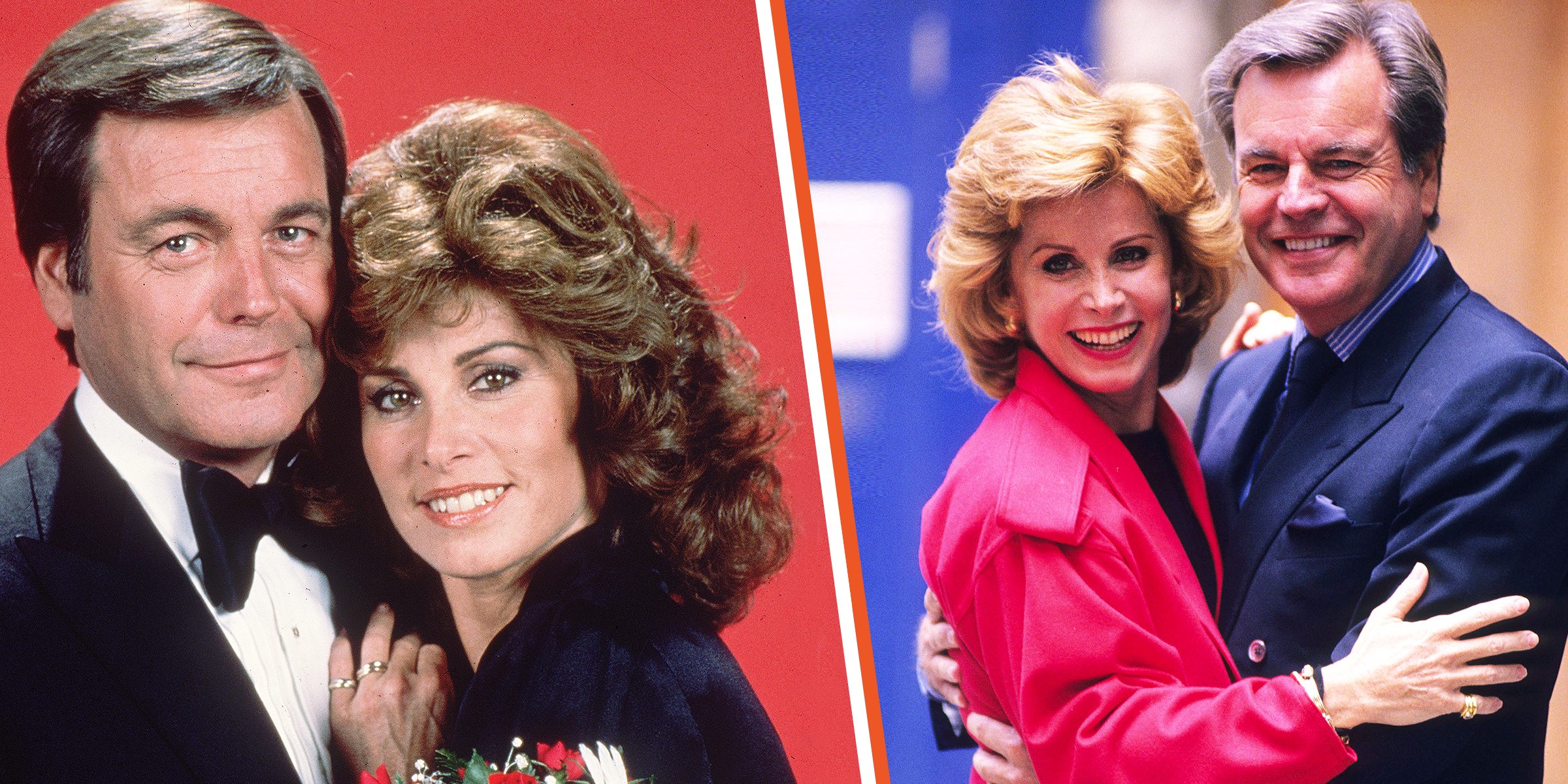 After the tragic death of her long-time partner, Stefanie Powers faced a challenging period of grief and healing. But despite the loss, she remained resilient and continued to make significant contributions to her personal and professional life.
The actress revealed how her "Hart to Hart" TV husband, Robert Wagner, supported her during the tragic period and how she also helped him after his wife's death. The two became incredibly close.
After losing her lover, Powers continued to explore new horizons and remained open to relationships, despite not publicly disclosing them. Meanwhile, Wagner remarried and found comfort in his wife's embrace. Both Powers and Wagner have a great friendship even today.
It isn't always that an on-screen pair garners sheer praise and appreciation from the audience because of their brilliant acting and undeniable chemistry. Something similar happened with Stefanie Powers and Robert Wagner when they starred in a mystery television series.
They played amateur detectives in the "Hart to Hart" franchise, which ran for five seasons on ABC from 1979 to 1984. The show revolved around the many exciting adventures of the globe-trotting couple, Jonathan and Jennifer Hart, who found themselves amid murder, theft, smuggling, and espionage in almost every episode.
American film and TV stars Robert Wagner and Stefanie Powers as they appear in their TV series 'Hart to Hart' about a wealthy husband and wife who work together as private detectives. | Source: Getty Images
Jonathan (Wagner) was a self-made millionaire and the owner of Hart Industries, while his stunning wife, Jennifer (Powers), was a freelance journalist. Together, the duo, who had a knack for finding and solving mysteries wherever they went, always managed to make time for romance.
Following their fateful encounter, the pair were said to have stayed in contact and eventually started dating.
The Harts also had a loyal butler, cook, and chauffeur, Max (played by Lionel Stander), and an adorable pet dog, Freeway. The TV show was written by the renowned author Sidney Sheldon and received multiple laurels and accolades, including 22 award nominations and four wins.
After the series went off the air, it was followed by eight TV movies from 1993 to 1996, including "Hart to Hart: Two Harts in Three-Quarter Time." Released in 1995, this made-for-television film was dedicated to the memory of Stander, who died in November 1994.
Written by Sheldon, Donald Ross, and Matt Crowley and starring Wagner, Powers, and Collins, the crime-drama centered around the Harts accepting a clock left to them by their deceased valet, Max, not knowing that the timepiece would become the centerpiece of a complex case involving murder and blackmail.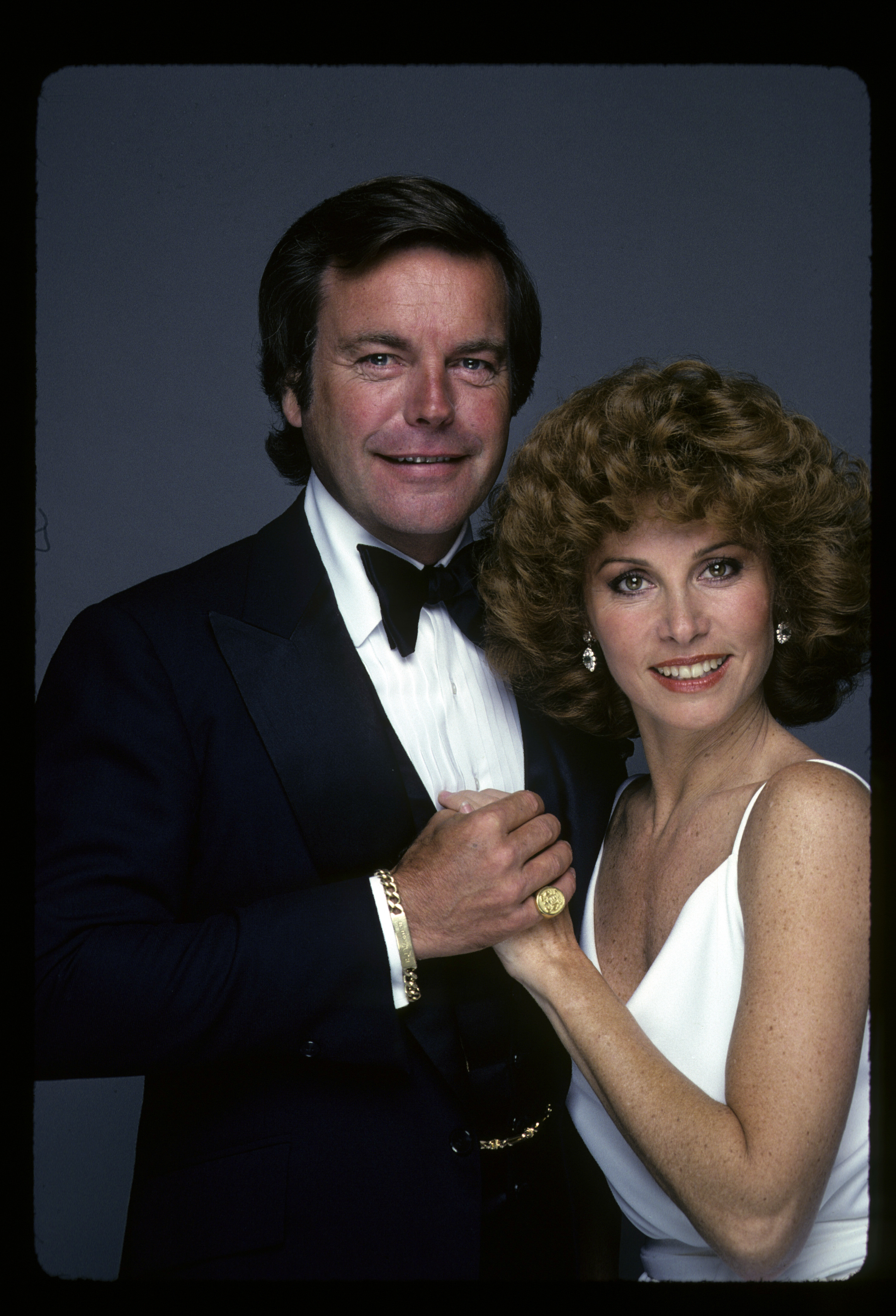 Robert Wagner and Stefanie Powers pictured in their series "Hart to Hart" in 1979 | Source: Getty Images
In an interview in 2019, Powers fondly remembered her incredible time on the set with Wagner and shared her thoughts on the love sparks that radiated from their epic pairing. "We chose to be together. We loved each other. We adored everything about each other," she expressed.
"I'm talking about Jonathan and Jennifer," chimed Powers, attempting to justify that she was referring to her real-life romance with Wagner. Interestingly enough, she isn't the only one who has discussed Mr. and Mrs. Harts' great chemistry.
In 2021, Wagner spoke about the classic series returning to the television screens after many years of initially entertaining the audience with its lighthearted, whimsical, and romantic streak.
The Detroit, Michigan native shared that he and his team had a remarkable time making the series. Wagner said he was overjoyed that the series was being shown again in South America and Europe to a new and younger audience. "Happily it will again appear in the USA … hope everyone enjoyed the show," added Wagner.
Robert Wagner and Stefanie Powers as Jonathan and Jennifer Hart in "Hart to Hart" | Source: Getty Images
Before starring as Mrs. Hart on TV, Powers played John Wayne's daughter in the 1963 American Western comedy movie, "McLinktock!" However, it was "Hart to Hart" that brought her immense fame and popularity, turning her into a household name.
Astonishingly, many are unaware that Wagner's wife, Natalie Wood, also auditioned for the role of his television wife, being the studio's original choice. Having worked with Powers before, Wagner turned things around, convincing the show's creators she was the best choice.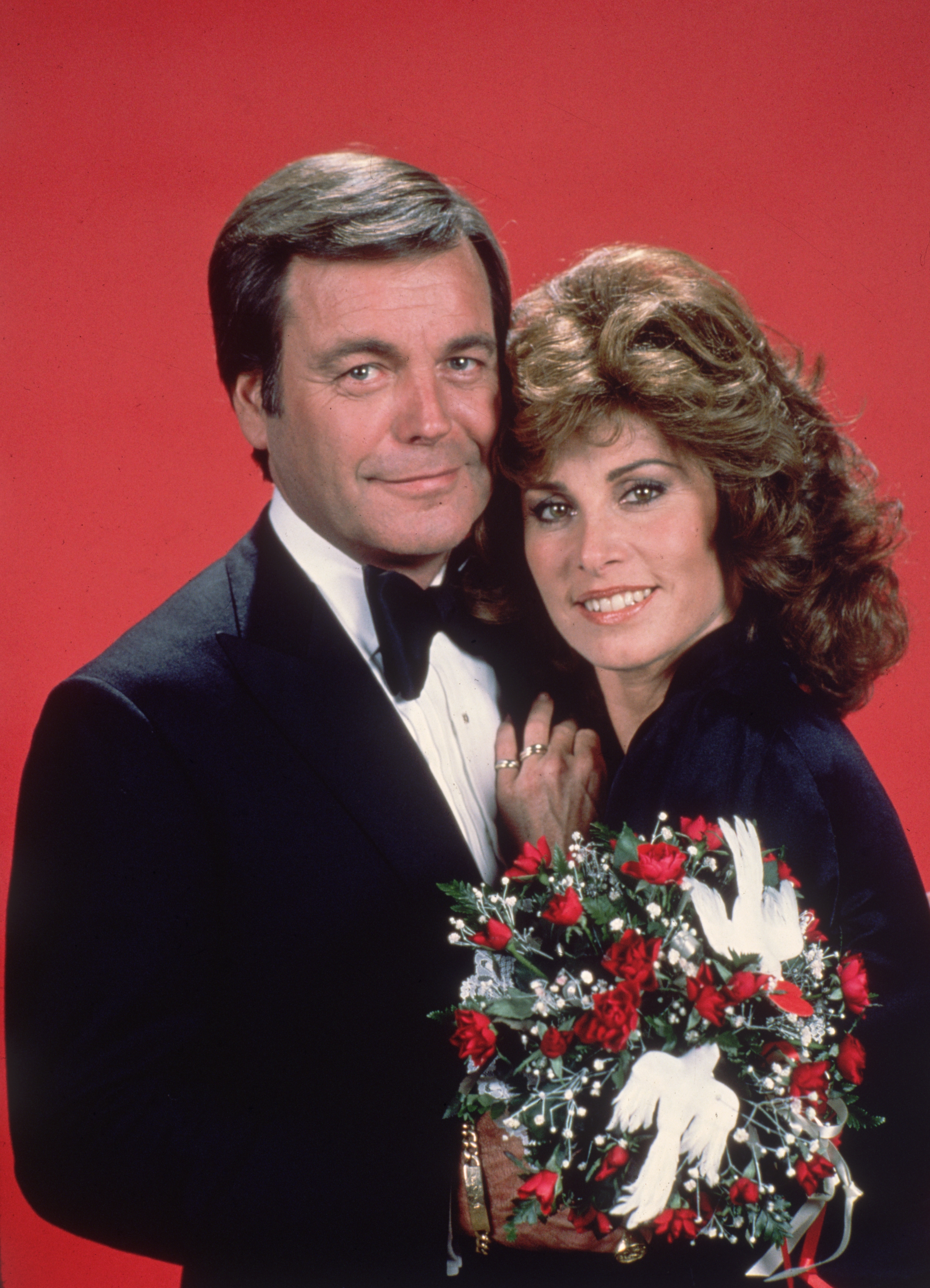 American actors Robert Wagner and Stefanie Powers, the stars of the television show 'Hart to Hart,' circa 1980 | Source: Getty Images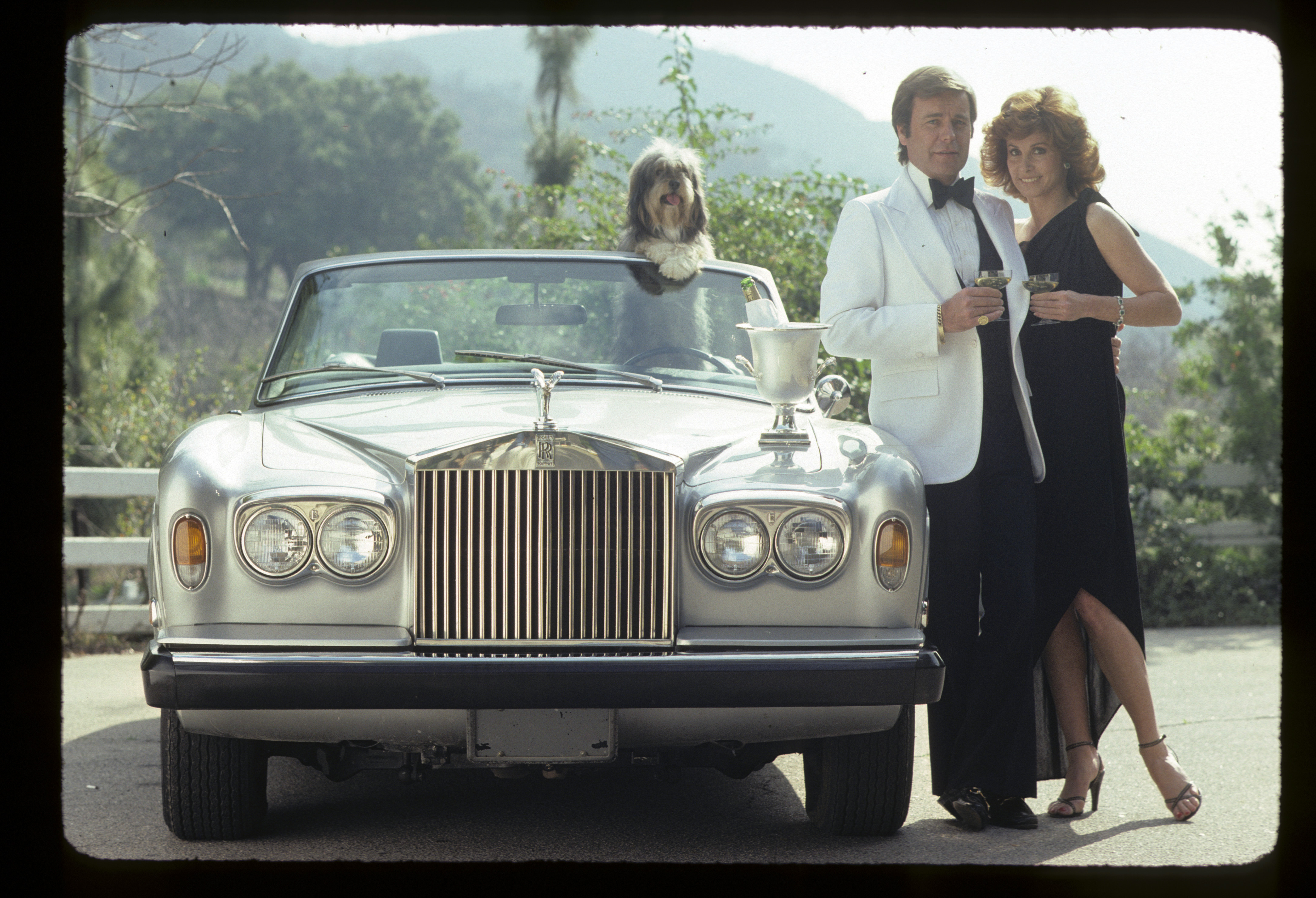 Robert Wagner and Stefanie Powers in the pilot of the series "Hart to Hart" | Source: Getty Images
Powers and Wagner reportedly knew each other before playing wealthy, globe-trotting detectives on-screen. They first crossed paths while rehearsing for the film "West Side Story," which featured Wagner's wife, Wood.
Talking about her experience in the movie, Wood recounted, "I was 15 years old. The schleppers had rehearsed for about three months and then finally the principals were chosen. And we met briefly at that point. Then I was fired."
Before playing Jennifer in the 80s television show, Powers had guest appearances in two of Wagner's other series "It Takes a Thief," and "Switch."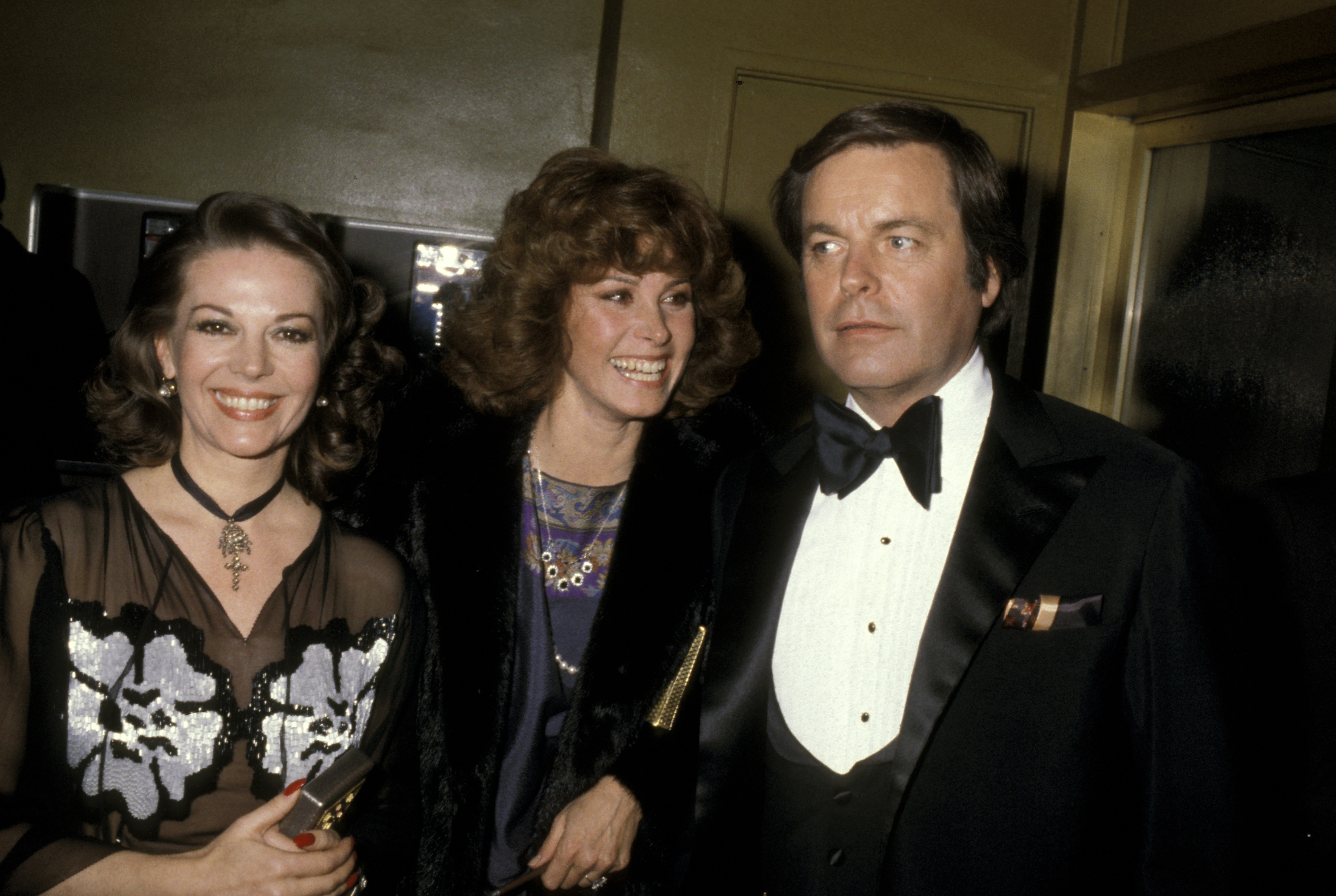 Natalie Wood, Stefanie Powers and Robert Wagner during 6th Annual People's Choice Awards at Hollywood Palladium in Hollywood, California, United States. | Source: Getty Images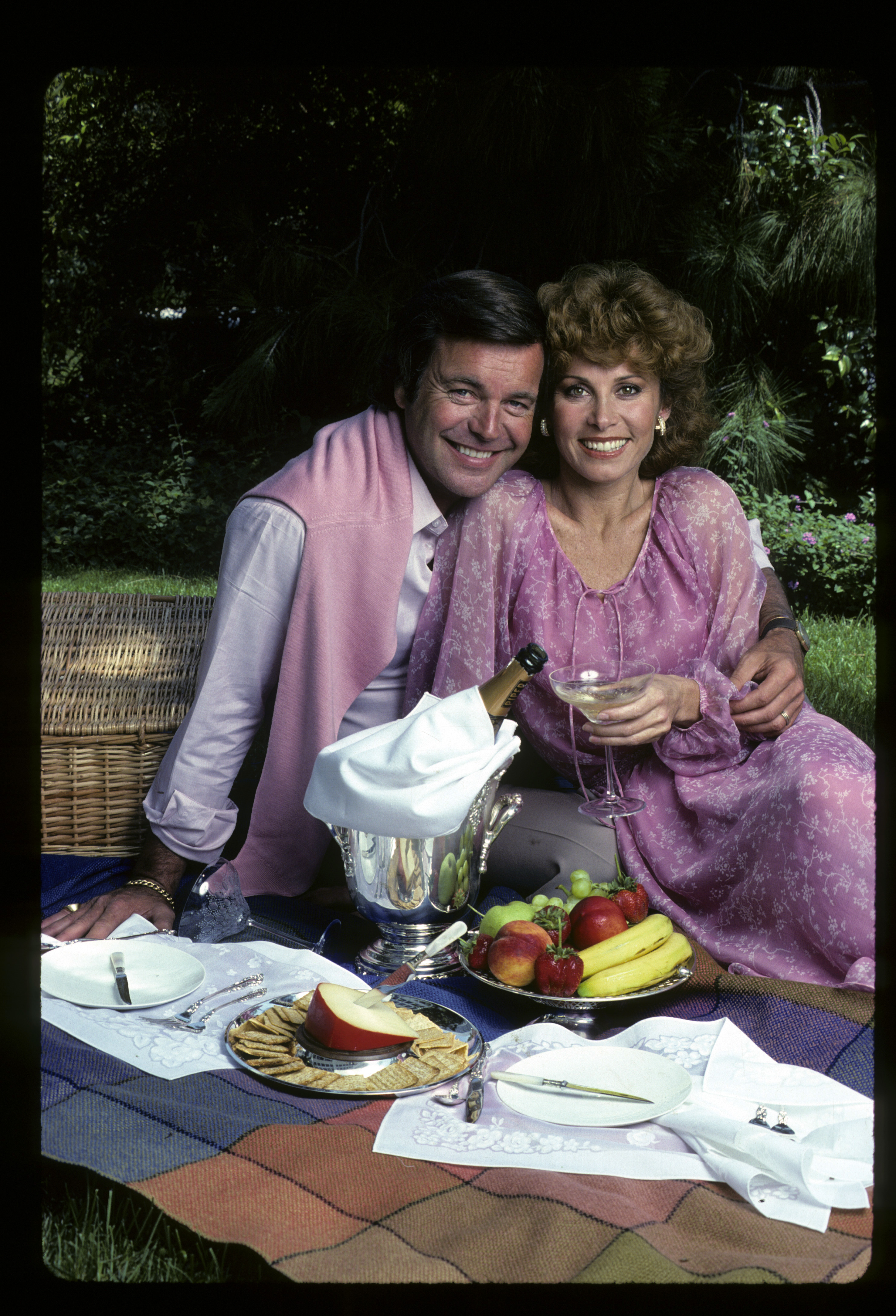 Robert Wagner and Stefanie Powers from the series "Hart to Hart" | Source: Getty Images
Both Stars Lost Their Soulmates in the Same Month
When "Hart to Hart" began, both Powers and Wagner were committed to their partners. Powers was in a serious relationship with William Holden—an American movie actor 24 years older than her. In contrast, Wagner was happily married to Wood, who began her acting career as a child artist.
Unfortunately, in November 1981, both Holden and Wood tragically died. Wood reportedly drowned while on a weekend sailing vacation with her husband. Holden reportedly passed away after an accident at his Santa Monica apartment.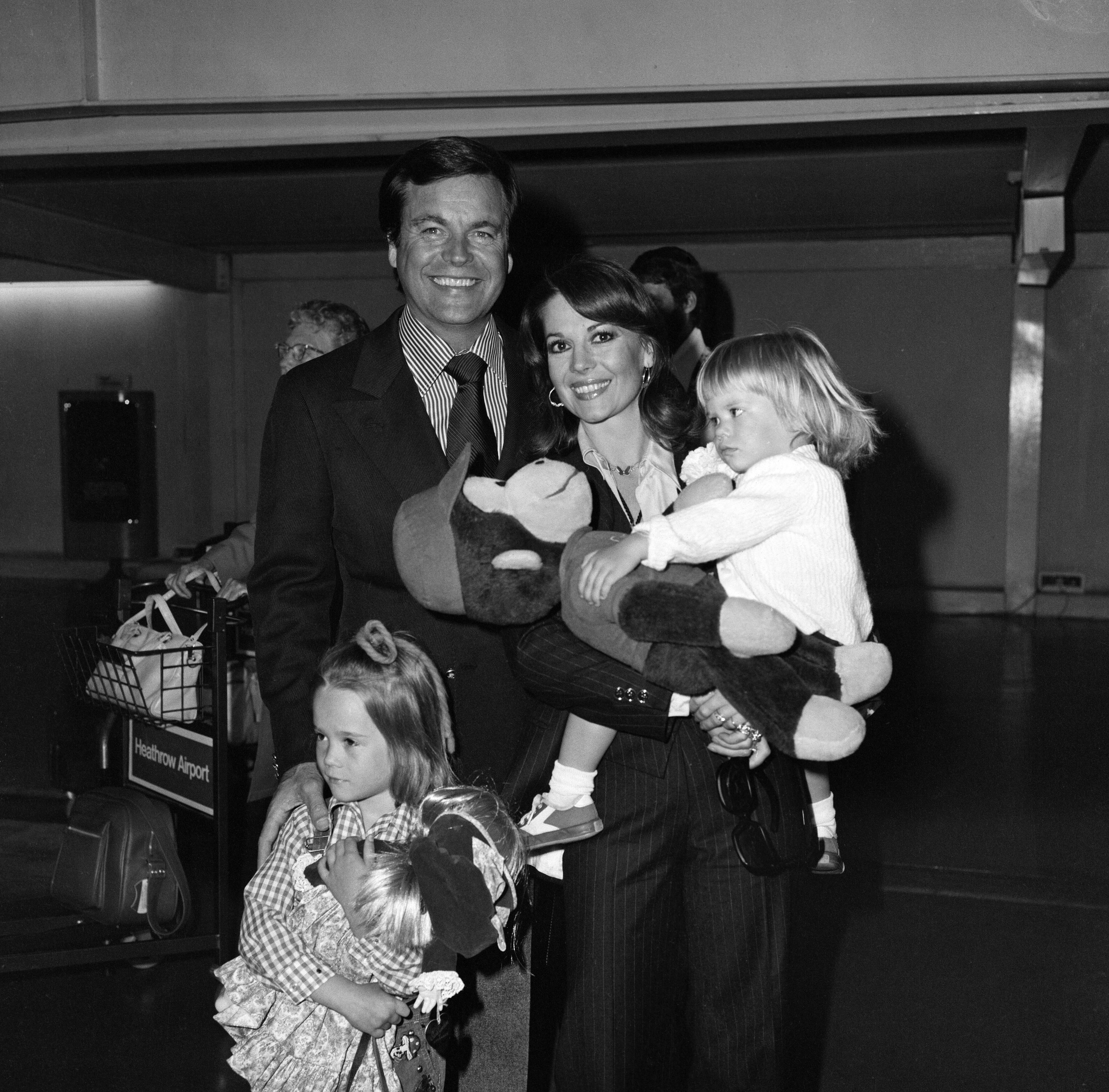 Film actor Robert Wagner and his wife Natalie Wood arrived at Heathrow Airport from Los Angeles with their children Courtney (2) and Natasha (5) in May 1976 | Source: Getty Images
Despite their shared grief and devastation, Wagner and Powers continued to portray an enamored pair. Talking about losing her beloved boyfriend, the "Deceptions" alum shared how it was a challenging period for her.
But since "Hart to Hart" was mid-series at the time, Powers said she and Wagner didn't have much choice but to stay faithful to their obligation to the public.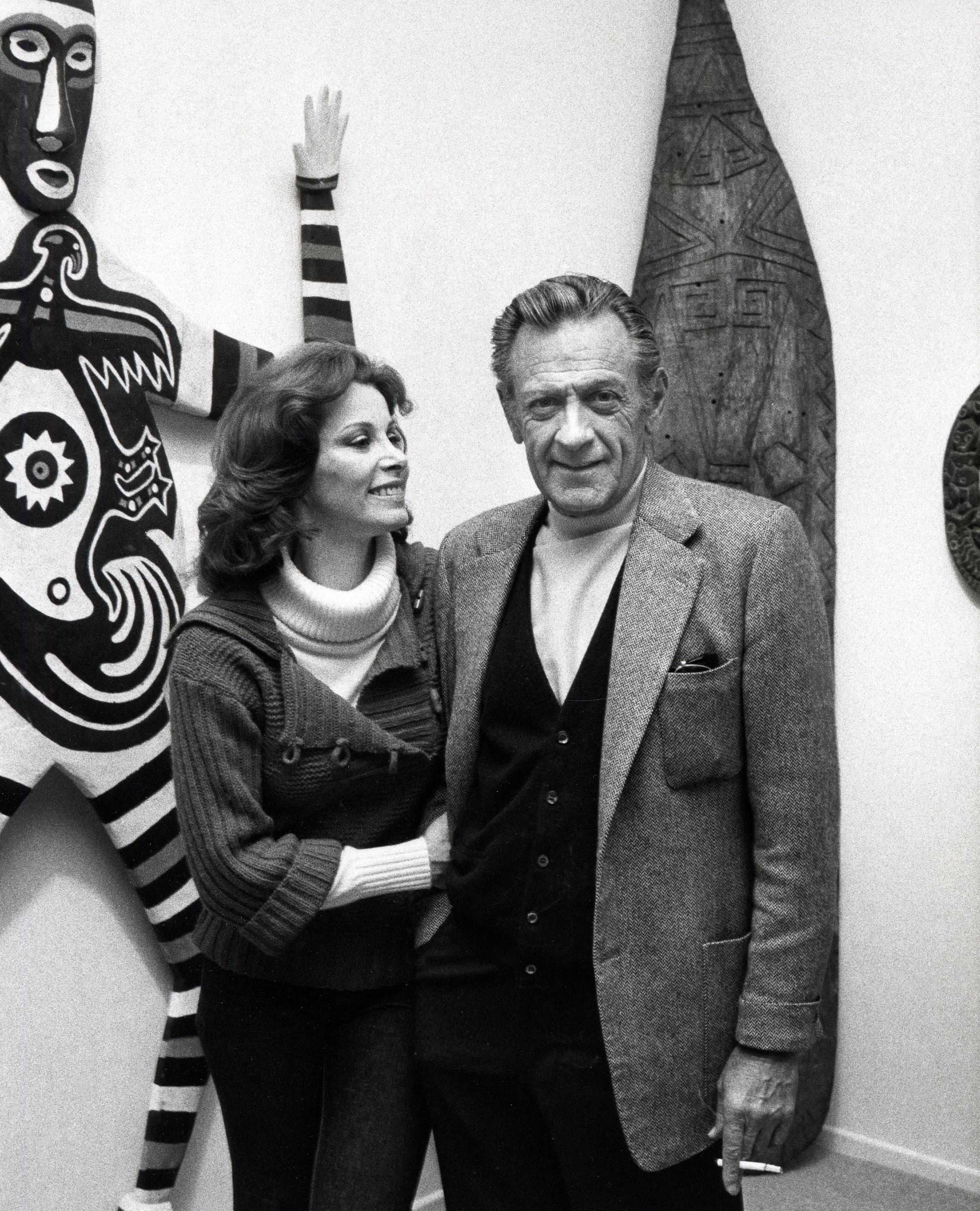 Xem bài viết này trên Instagram

 
Owing to their excellent compatibility on-camera, many people were said to have been under the impression that Wagner and Powers were dating in real life. But denying such rumors and speculations, Powers once said they had a quasi-sibling relationship—"siblings who really like each other."
The "Mistral's Daughter" actress recalled how she and Wagner sometimes got laughing fits while on set and had to be sent home to recover. Struggling to put their unique connection into words, she added:
"In the context of what our personal relationship actually is, that is absolutely hysterical. If I knew what the ingredients were, I would bottle it and make a fortune."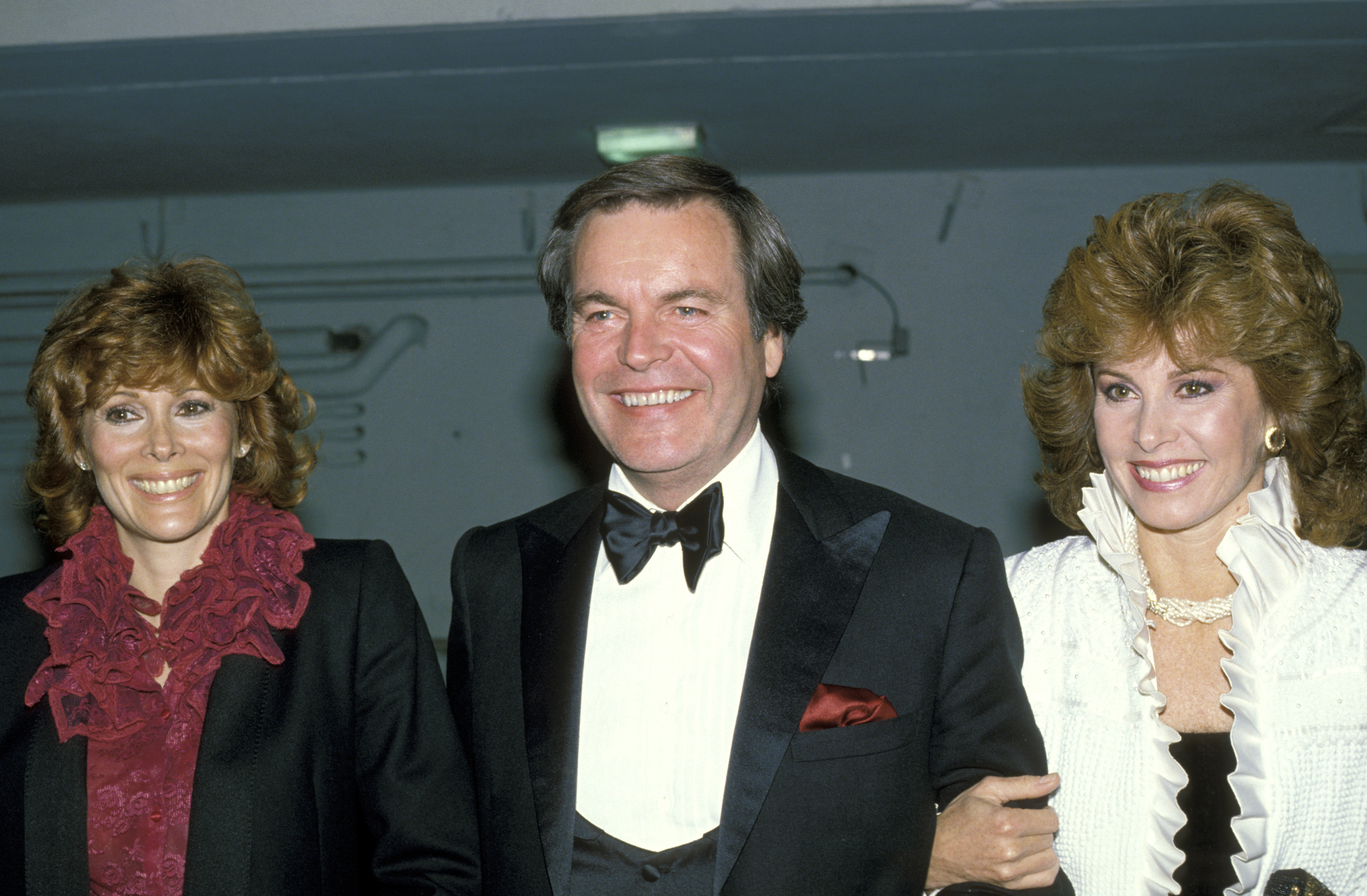 Jill St. John, Robert Wagner, and Stefanie Powers | Source: Getty Images
On another occasion, Powers discussed her striking chemistry with Wagner on the show. She described how she and her co-star spent 14 hours together for five years daily and admired and respected each other without arguments or disagreements.
Maintaining a pleasant working environment under stressful situations made them extremely compatible on-screen and stemmed from their special friendship, explained Powers while reflecting on her time with Wagner.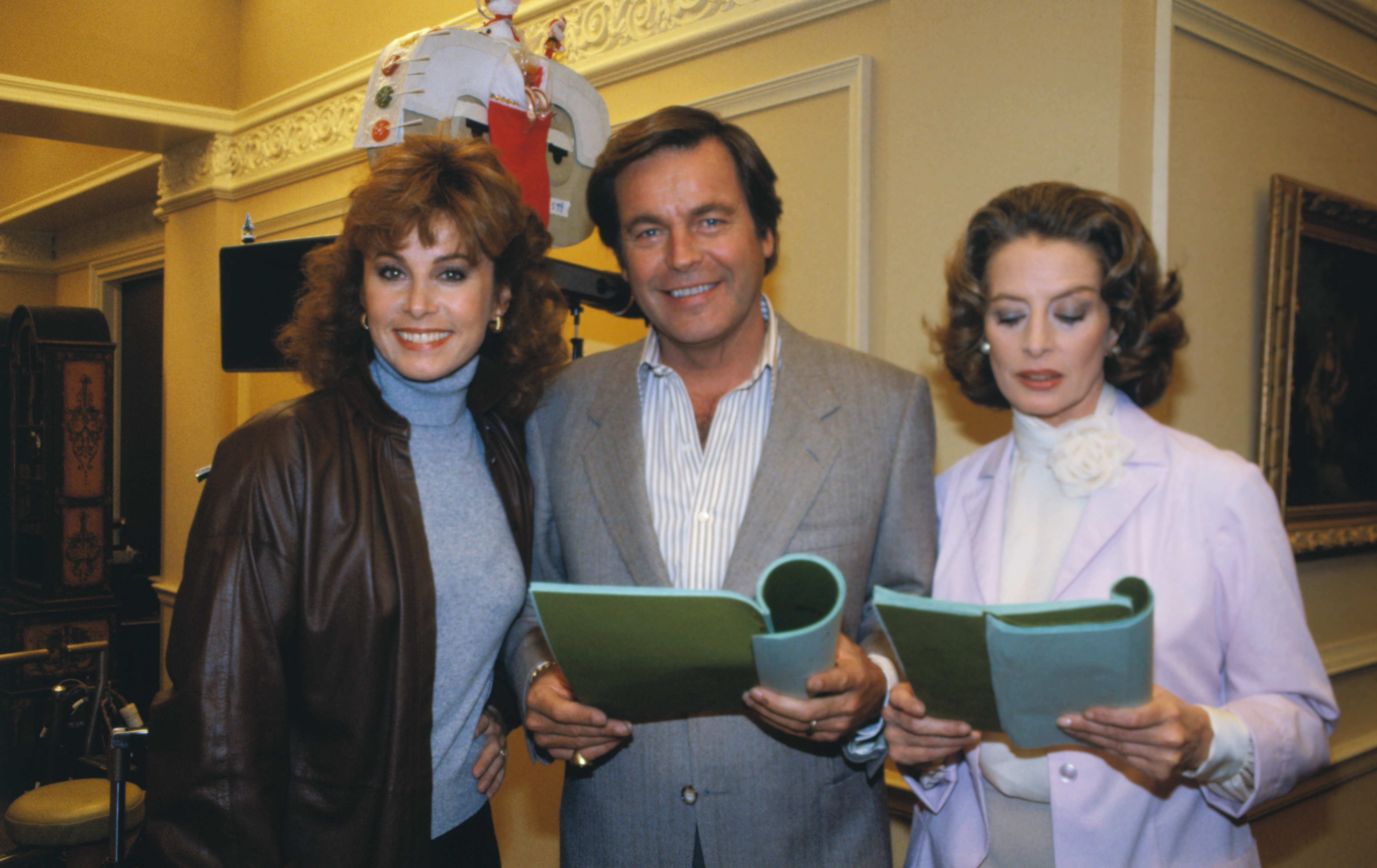 Stefanie Powers, Robert Wagner, and Capucine, a guest star on "Hart to Hart" | Source: Getty Images
Similarly, Wagner had nothing but love and admiration for his co-star, saying their working relationship was the fullest one he ever had. "I never looked at another woman on the show for five years, and Stef didn't get involved with another man," said Wagner, adding he and Powers tried their best to preserve their relationship on the screen.
Playing the millionaire husband to his gorgeous TV wife for five years filled Wagner's heart with sheer joy, and the actor said his off-screen connection with both Powers and Stander was a lasting one.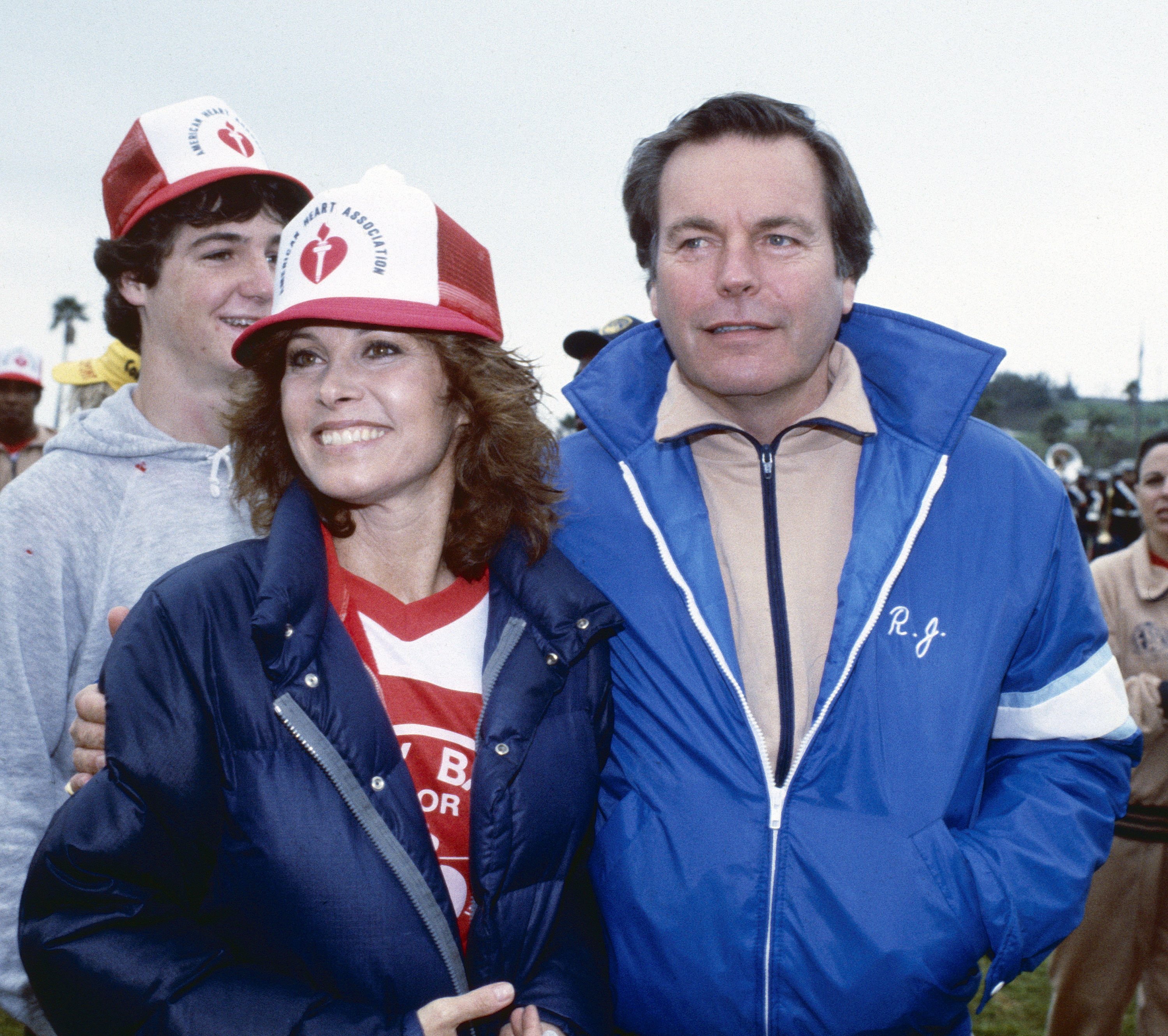 American actors Stefanie Powers and Robert Wagner, who play the titular characters in the television show 'Hart to Hart,' as they attend a celebrity softball game to benefit the American Heart Association, Malibu, California, February 6, 1983. | Source: Getty Images
Powers and Wagner's friendship was so extraordinary that the former didn't hesitate to defend the latter amid suspicions of him being guilty of his late wife's death.
When asked how the then-widowed Wagner felt about being considered a person of interest in Wood's tragic demise, Powers said some people wanted to profit from selling the story.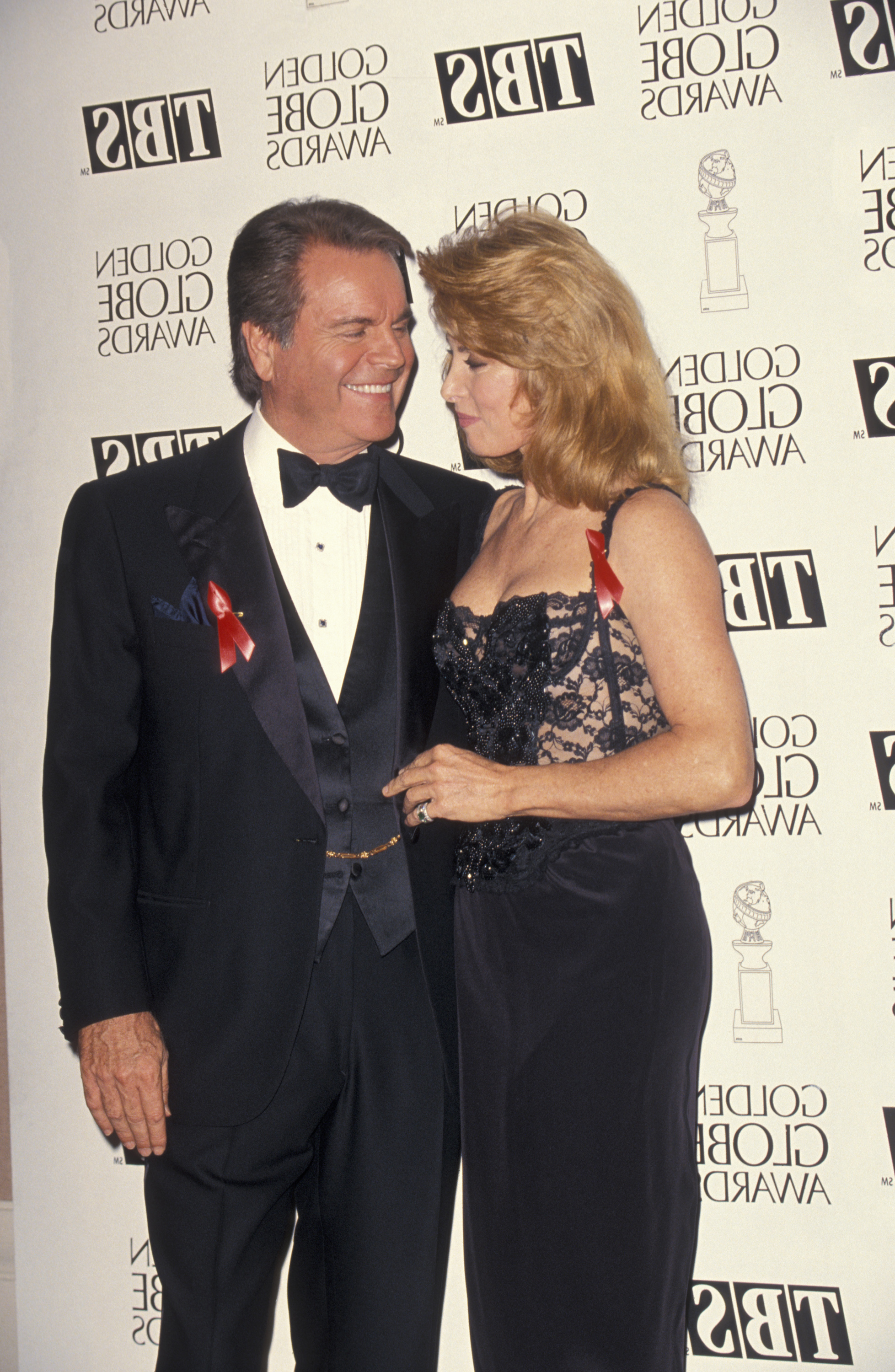 Robert Wagner and Stefanie Powers during 51st Annual Golden Globe Awards at Beverly Hilton Hotel in Beverly Hills, California, United States. | Source: Getty Images
Both actors supported and lifted each other when they underwent the heartbreaking losses of their partners. A devastated Powers shared how she couldn't handle losing Holden and was a complete mess, mourning his death for ages. The television star said she found strength and comfort in Wagner's friendship at that time.
Powers also revealed how their shared heartache cemented her companionship with Wagner. When asked if their dual tragedy brought them closer, she replied, "[Robert and I] were very close anyway. We held each other up."
How Do Stefanie and Robert Live Today after Their Tragedies?
Following her gut-wrenching loss, Powers continued to explore new avenues in her personal life. She was said to have remained open to new experiences while honoring the memories of her late lover.
While she didn't publicly disclose any long-term romantic connections after Holden's death, she embraced life with independence and a strong sense of self.
"The Girl from U.N.C.L.E." star once shared how she often heard actors wish they could expand their horizons. "I think we all would have been happy doing this until we were in our laser-operated wheelchairs," she added.
The popularity Powers amassed from "Hart to Hart" helped her maintain a constant presence on television and stage. Her autobiography, "One From The Hart," encapsulated her rise to fame, from high school cheerleader to a Hollywood actress, activist, and cancer survivor.
She narrated her life story like it was more about the famed actors she collaborated with in her career, including Glenn Ford and Wagner. She also wrote fondly about the love of her life, Holden, and how he managed to avoid drinking during their time together.
Losing her beloved partner took its toll on Stefanie's health, and she smoked for many years and developed lung cancer, having a portion of her lung removed in 2008, only two weeks after her mother's demise. But the actress bounced back and learned to draw strength from her pain.
Wildlife Foundation" in Kenya, sharing her deceased partner's love for animals.
While visiting a pet shop in L.A., Powers was deeply moved after seeing a Malaysian baby bear on sale. After a brief argument with the shop owner about his irresponsible and inhumane actions, she took the bear home and named him Eugene. Powers said her furry friend lived with her for a good 12 years.
Another animal Powers was attached to was Freeway the dog, her and Wagner's constant friend on "Hart to Hart." She recalled how the canine made their time on set memorable, including when Wagner mistook his trainer's command to roll over while shooting a romantic scene.
On the other hand, Wagner was able to bond with another woman while coping with his grief and loss. She not only comforted him in his darkest hour but also became an integral part of his life.
When Wagner lost Wood in 1981, actress Jill St. John reportedly reached out to him with a heartfelt note and flowers. Two months later, John and Wagner connected at a dinner hosted by their mutual friend.
There, John shared her condolences with the actor, empathizing with him as she had also lost her former husband and race car driver, Lance Reventlow, in 1972, in a tragic plane crash.
Following their fateful encounter, the pair were said to have stayed in contact and eventually started dating. Both offered each other solace, with Wagner grateful for having a supportive and understanding partner amid the media battle surrounding Wood's death.
In an interview in 1982, John recalled being friends with many exceptional men and said one of the things they liked about her was that she never gossiped about them. John and Wagner tied the knot eight years later in 1990 at an intimate ceremony at the latter's Los Angeles home.
 

Xem bài viết này trên Instagram

 
After their heartwarming union, Wagner and John moved to Aspen, Colorado, where they found peace and raised their blended family. There, the couple built a dreamy house with a mesmerizing view of tall trees and snow-capped mountains.
Wagner's love for the region was evident when he said that when his time came, he would love to be buried in an old graveyard in Aspen, in the middle of wild and overgrown trees, so the land could eventually return to its original state.
 

Xem bài viết này trên Instagram

 
Meanwhile, Wagner's wife, John, who starred as the crazy warden in the 1982 movie, "The Concrete Jungle" left acting out of boredom and preferred to spend her free time in the mountains, where she enjoyed skiing, horse-riding, and playing golf with her husband.
In 2005, she had an accident during her ski trip and underwent hip surgery at an L.A. hospital. She has also penned a cookbook which was released in 1987.
During a 2018 interview, both Wagner and John were asked what they loved about Aspen, to which the latter replied that she grew up there and learned to live in gratitude, and nothing could be more special than that. Wagner gladly agreed with his better half.
 

Xem bài viết này trên Instagram

 
What Does the Relationship Between Stefanie & Robert Look Like Today?
Years after the success of their on-screen pairing, Powers and Wagner have remained close and maintained their strong friendship. In an interview in 2021, Wagner said he believed the show's popularity had everything to do with his epic chemistry with Powers.
The "NCIS" star shared that he and his co-star never had conflicts and loved their work and each other. Due to their healthy relationship, Wagner, 93, said the atmosphere on the set was always positive and enjoyable.
 

Xem bài viết này trên Instagram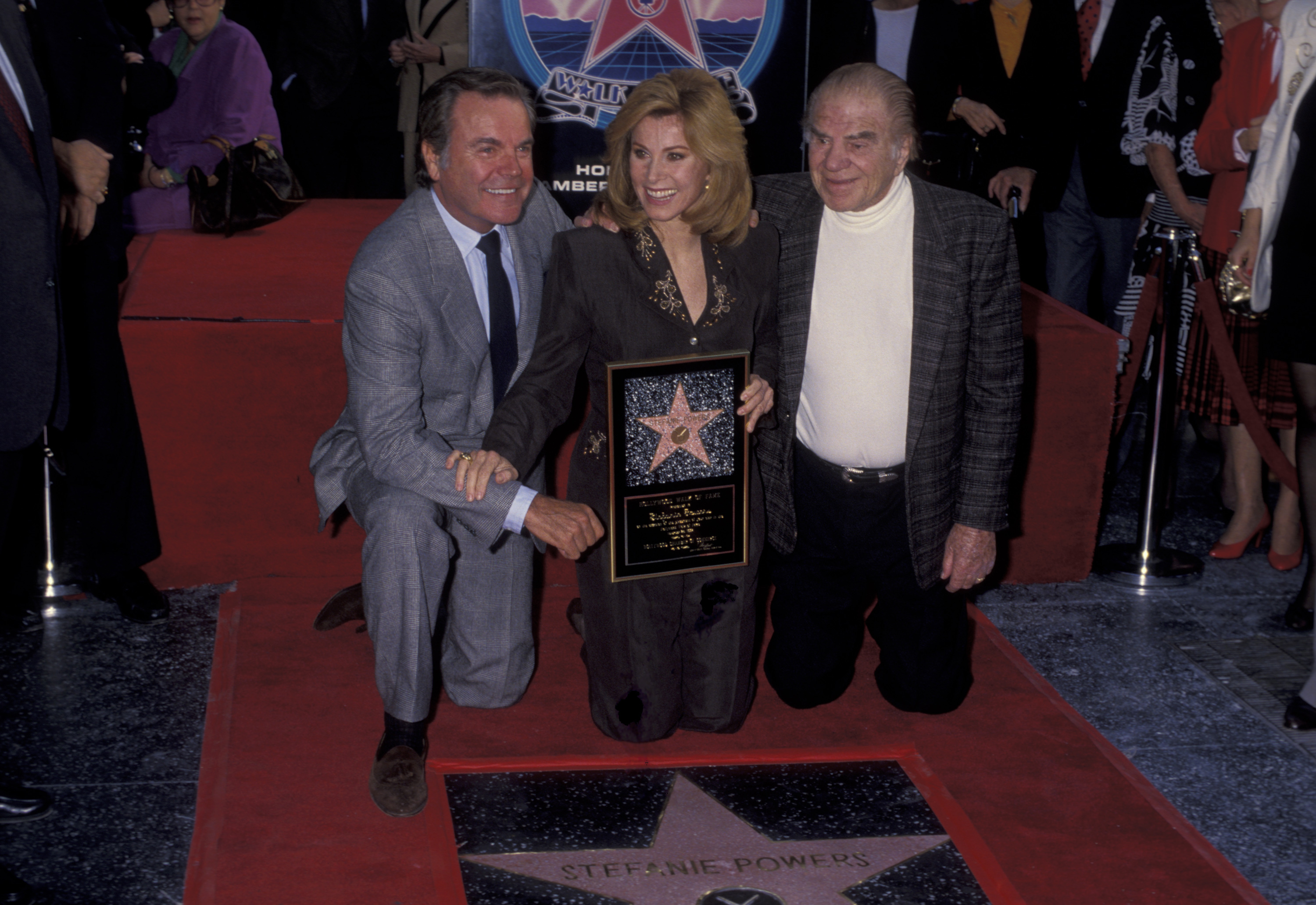 Robert Wagner, Stefanie Powers and Lionel Stander during Stephanie Powers Honored with a Star on the Hollywood Walk of Fame for Her Achievements in Television at Hollywood Walk of Fame in Hollywood, California, United States. | Source: Getty Images
According to sources, Powers appreciated her co-star's involvement and supportive words for their beloved series returning to television. Years after playing Wagner's spouse on-screen, Powers still receives sweet notes and birthday messages from her beloved co-actor.
On Powers' 79th birthday, Wagner wished his "dear friend" a fantastic day, while on her 80th birthday, he referred to her as his "partner in crime," sharing a throwback photo of the stars sharing drinks on-screen.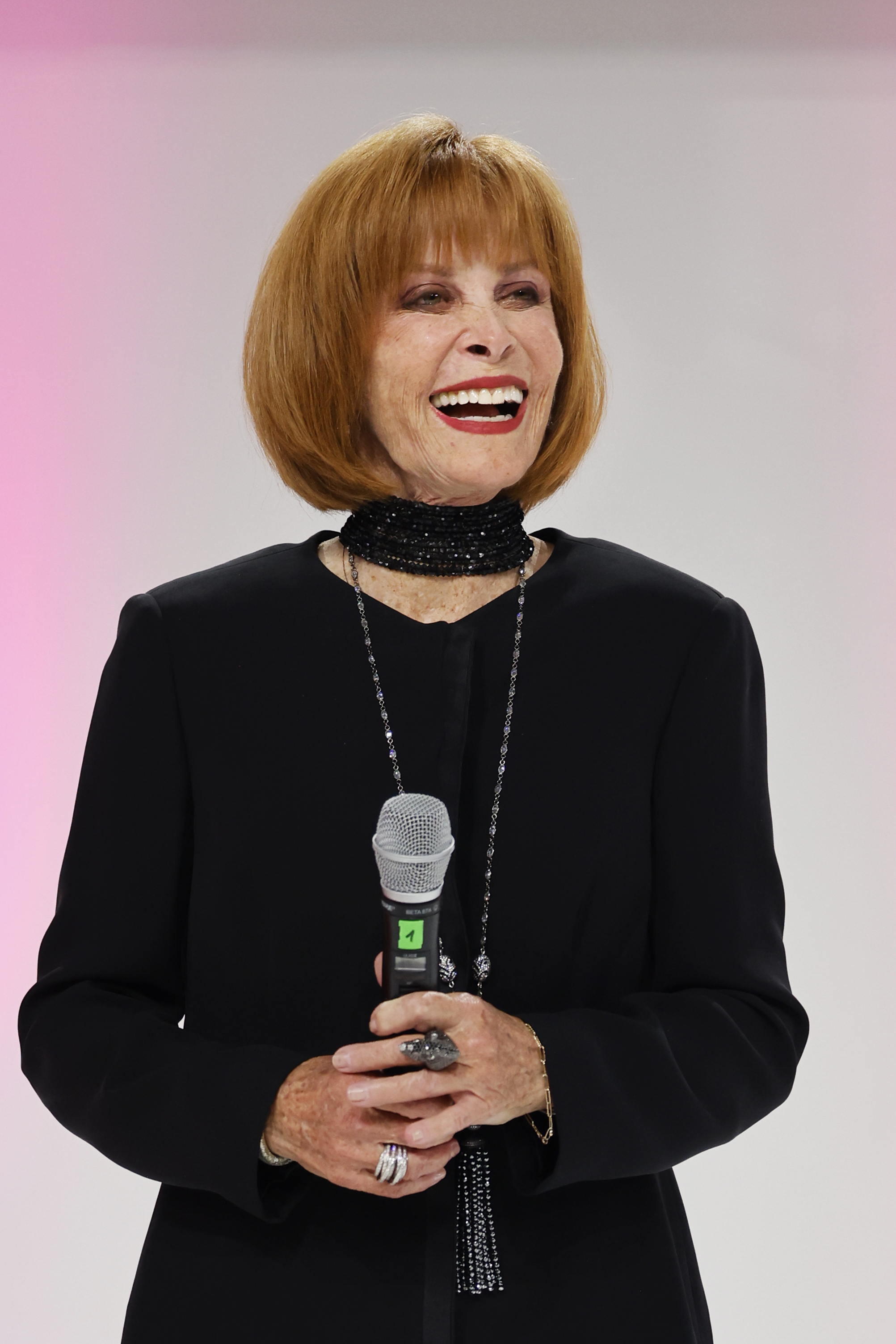 Stefanie Powers during Gloria – Deutscher Kosmetikpreis 2023 at Messe Duesseldorf on April 1, 2023 in Dusseldorf, Germany. | Source: Getty Images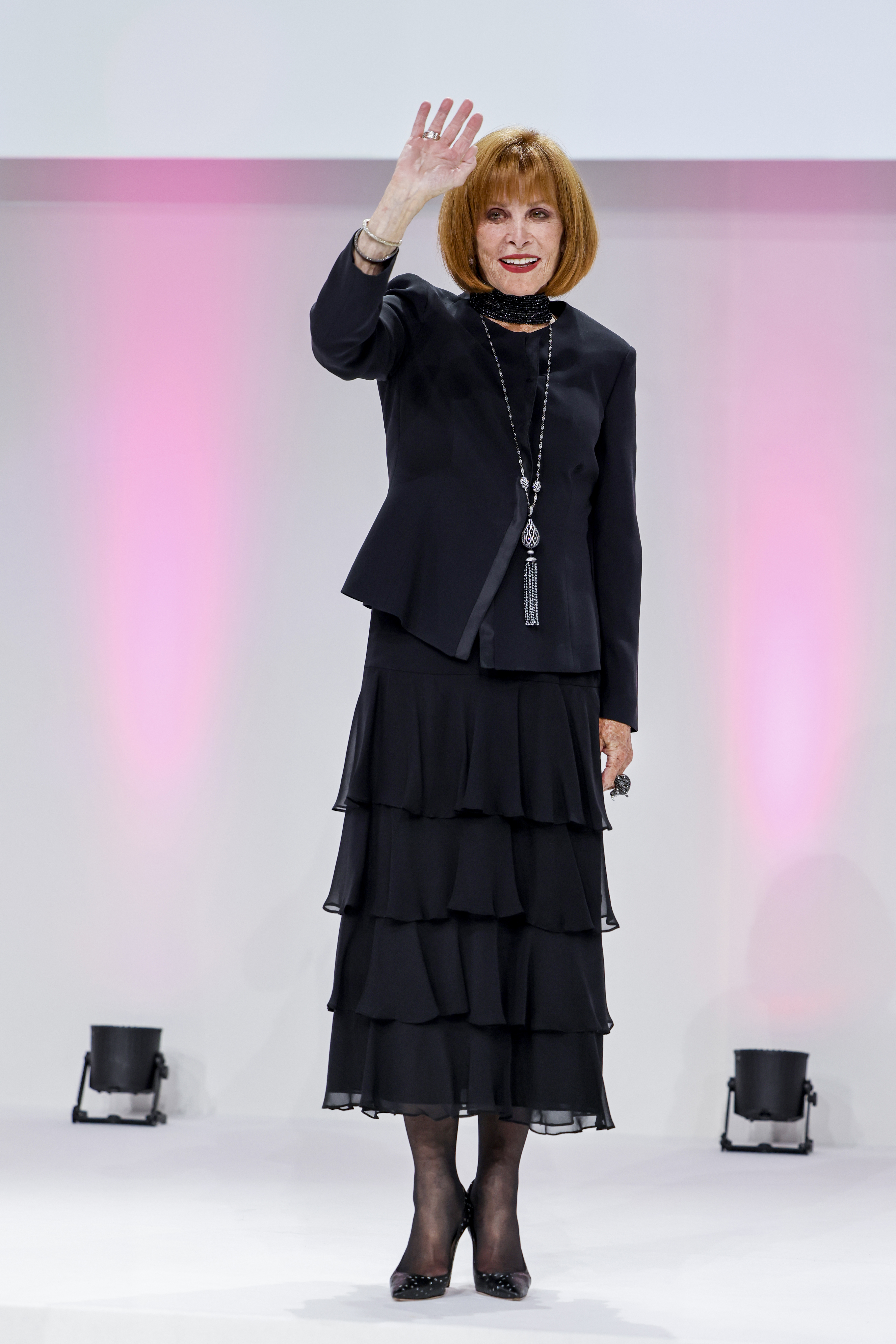 Stefanie Powers during Gloria – Deutscher Kosmetikpreis 2023 at Messe Duesseldorf on April 1, 2023 in Dusseldorf, Germany. | Source: Getty Images
Even today, the actors are in touch and have nothing but good things to say about each other. Both have an incredible bond and can make each other laugh and get under each other's skin.
Although Wagner leads a fulfilling life as a loving husband and grandpa with John in Aspen, he always looks forward to meeting Powers and spending time with her. Undoubtedly, their amazing friendship has withstood the test of time, and we hope that never changes!