The Young and the Restless spoilers for Tuesday, September 19, 2023, reveal that Tessa Porter (Cait Fairbanks) returns from her trip. Phyllis Summers (Michelle Stafford) gets backed into a corner.
Plus, Jack Abbott (Peter Bergman) gives Tucker McCall (Trevor St. John) unsolicited advice. However, Jack could be making a big mistake by continuing to push Tucker's buttons. Keep reading to find out what is coming up in the CBS soap opera.
The Young And The Restless Spoilers Highlights
Y&R spoilers for Tuesday, September 19 reveal that Jack will cross paths with Tucker. Jack will probably bring up Tucker's broken relationship with Ashley Abbott-McCall (Eileen Davidson).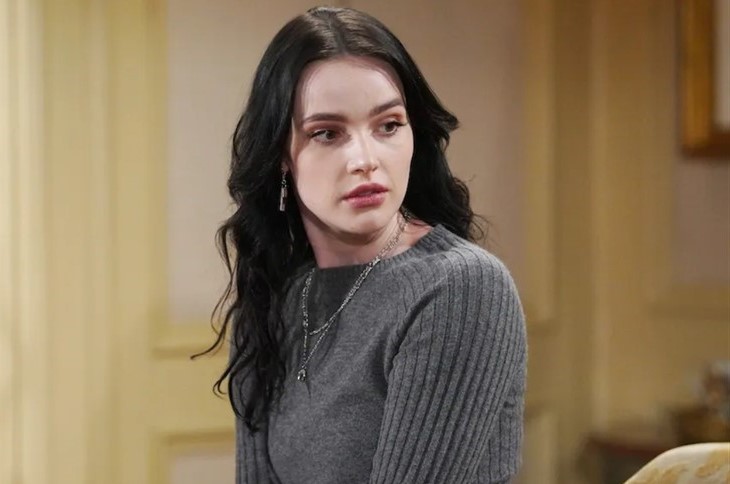 Jack will probably announce that Ashley finally saw Tucker's true colors. Tucker might reply back that Jack "ruined" his marriage to Ashley.
In any case, Jack will get under Tucker's skin. With Tucker already out for revenge, this could just fuel the fire.
Y&R Spoilers – Phyllis Summers' Dilemma
It is teased that Phyllis will get cornered once again. It sounds like Phyllis and Tucker will end up forming another alliance.
Phyllis isn't having much luck with repairing her relationships with Daniel Romalotti, Jr. (Michael Graziadei) and Summer Newman (Allison Lanier). Even though Phyllis tries, it seems every action, look, word or even celebration is taken the wrong way.
The Young And The Restless Spoilers – Tucker McCall's Proposition
The Young and the Restless spoilers reveal that on Tuesday, September 19, Phyllis could find herself facing another problem. In the weekly preview clip, Tucker makes a proposition to Phyllis.
It has something to do with a company, but Tucker refuses to tell Phyllis the name of it. Depending on how this storyline goes, Phyllis might feel that she has no choice but to follow Tucker's orders.
Y&R Spoilers – Tuesday, September 19
On Tuesday, September 19, Tessa will return from her trip. Once back in Genoa City, Tessa will eagerly reunite with her wife, Mariah Copeland (Camryn Grimes) and daughter, Aria Porter-Copeland (Maddie and Millie Ingle).
Mariah will probably also give Tessa updates on staying with Abby Newman-Abbott (Allison Lanier) and Devon Hamilton (Bryton James).
Mariah could also discuss the latest drama with Jabot as well as the Abbott family. So, it will be interesting to see how Tessa reacts to everything that Mariah updates her on.
Which storyline are you looking forward to seeing the most on Tuesday, September 19? What are your predictions for Phyllis, Tucker, Ashley and Jack?
What are your predictions for Tessa, Mariah, Devon, Abby, Daniel and Summer? Share your thoughts in the comment section below. Remember to keep watching the soap on CBS or Paramount+ to find out what happens next.
Be sure to catch up on everything happening with Y&R right now. Come back often for The Young and the Restless spoilers, news, and updates.
For more about what's happening on your favorite soaps and more ways to connect with us, join the conversation on our Facebook Page, check out our Twitter feed, look for an update on our Instagram, follow us on Threads , Always stay up-to-date with us on Google News, or drop us an e-mail HERE! See you there!