Days of our Lives
Days Of Our Lives Spoilers: Alex Feels Guilty For Not Making Amends
Days Of Our Lives spoilers reveal that Alex Kiriakis (Robert Scott Wilson) will find himself feeling extremely guilty now that Victor Kiriakis (John Aniston) is dead. Alex and Victor were estranged when it plane crashed and Victor was killed. Will Alex make peace with his and Victor's estrangement?
Days Of Our Lives Spoilers – Alex Kiriakis Wants To Prove Himself
Days of Our Lives Spoilers suggest that Alex will be all about the Kiriakis legacy now that Victor is gone.
Alex may not have been the nephew he should have been while Victor was here but he plans to fix that now. Alex may be determined to step up and help Maggie Kiriakis (Suzanne Rogers) now that Victor is gone.
Maggie Kiriakis may not be able to continue as CEO of Titan. Victor appointed Maggie to this position months ago when Sonny Kiriakis (Zach Tinker) left town.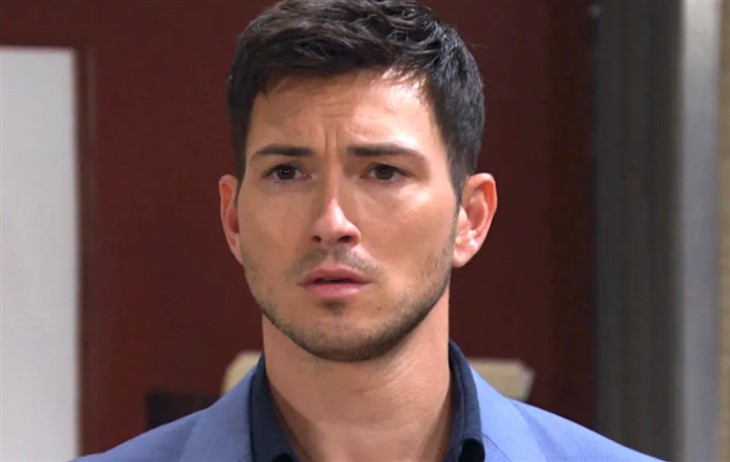 However, spoilers suggest that Maggie will have a very hard time dealing with Victor's death and may need to take a leave of absence from her job. Of course, no one wants to see Chad Dimera (Billy Flynn) running Titan.
DOOL Spoilers – A Battle For Power Ensues
Victor left a bunch of able-bodied former CEOs behind when he died. It seems that several of them will end up in Salem and could start a huge fight for the company.
Xander Cook (Paul Telfer), Brady Black (Eric Martsolf), and Phillip Kiriakis (John-Paul Lavoisier) are all in Salem and could take over at any time. Did Victor name someone else in his will to run the company?
So far, Maggie has done great but Alex and Justin Kiriakis (Wally Kurth) feel that they need to step up as well. Will Maggie give Alex a second chance to run Titan and do it right this time?
Can Alex leave his womanizing ways behind and concentrate on the job at hand instead of being the playboy he has been for years?
Days Of Our Lives Spoilers – Alex Kiriakis May Feel He Needs To Be A Better Man
Alex may feel that no matter where he ends up working, he needs to be a better man to make Victor proud. Alex has made a lot of mistakes and he feels that he is to blame for where he is now.
However, Victor has always been a hard man to please. Can Alex make Victor proud even though he is no longer with them?
Victor has always loved to play his family against each other and that isn't likely to stop now. Victor may have set forth instructions to be carried out for each of the members of his family.
Alex just hopes to be the one chosen for the CEO job that he loved when he stepped in for Sonny after he was stabbed. Will Alex get his dream job back?
Be sure to catch up on everything happening with DOOL right now. Come back here often for Days Of Our Lives spoilers, news, and updates.