inspirational story
Family of 7 'Adopted' 82-Year-Old Neighbor after His Painful Loss: 'Makes Me Feel at Home'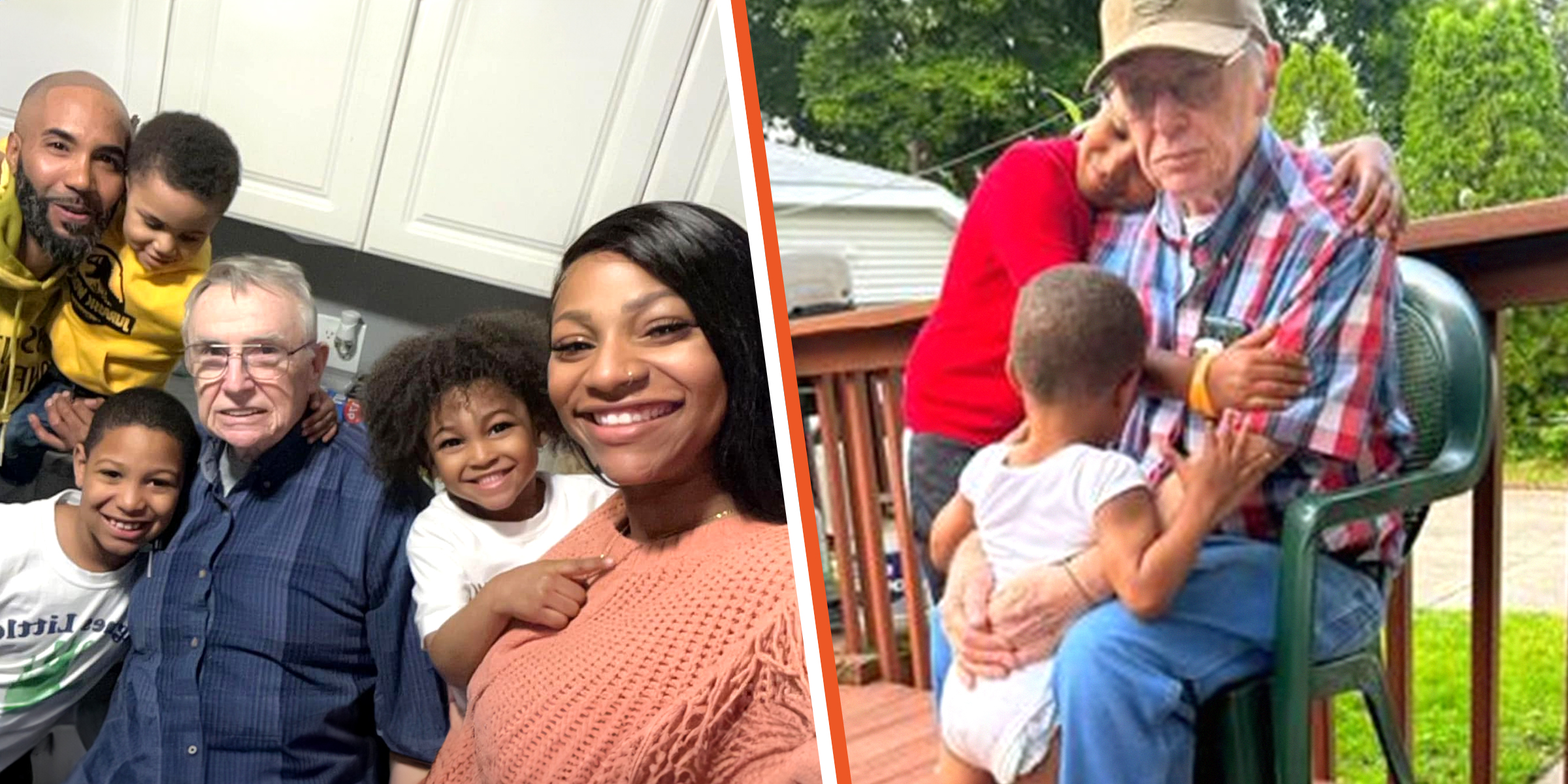 When a family of seven moved into a new neighborhood, they thought it would be difficult to adjust to their new surroundings. Being the only black family in the area, they felt people wouldn't accept them, unaware they would soon welcome an 82-year-old into their lives.
Sharaine Caraballo moved into a new neighborhood in Pawtucket, Rhode Island, with her husband Wilson and four children, wondering whether her new neighbors would like her.
Living with four children, Caraballo and Wilson were used to the noise her kids made, but she knew that not everyone appreciated being around kids. As a result, she thought her new neighbors might not like them because of her noisy household.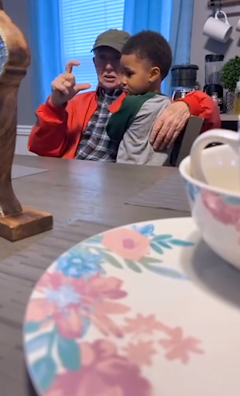 Paul Callahan with the kids | Source: facebook.com/USA TODAY
Besides that, Caraballo feared things might not go as planned because her family was the only black family in the neighborhood. She thought that might be another reason her neighbors wouldn't appreciate her family's presence.
However, when they moved into the new neighborhood, they were welcomed by kind neighbors. One of them was Paul Callahan, a grieving widower who had recently lost his wife. Caraballo and her family were delighted to meet Callahan, mainly because of his kindness.
How Is the Family's Relationship with the Older Man?
The family of seven first met the 82-year-old man when he knocked at their door with a ladder, wanting to help them understand how things worked inside their new house. That marked the beginning of a heartwarming bond that Callahan developed with the family.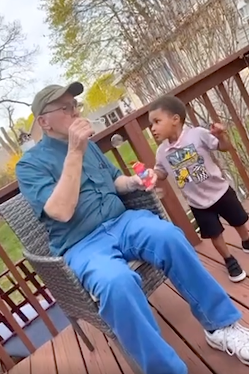 Paul Callahan with Sharaine Caraballo's child | Source: facebook.com/USA TODAY
Caraballo and Wilson soon learned that Callahan had lost his wife, which made them sympathize with him. Soon after their first meeting, the older man would regularly visit the family's house.
During his visits, he told stories to Caraballo's children, played with them, and showered them with love. He also bought donuts for them every Saturday, which made them love him even more.
"The kids run up to him like that's their grandfather," Caraballo revealed about her children's wholesome bond with Callahan. She added that having him as their neighbor was a "blessing" because of the relationship they developed in such a short time.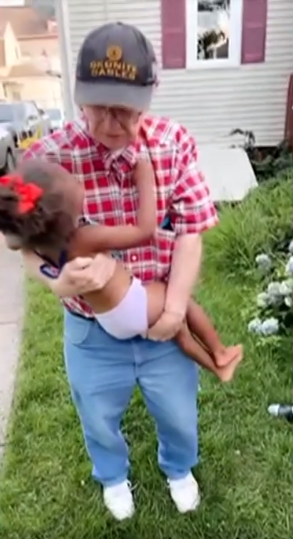 Paul Callahan with Sharaine Caraballo's daughter | Source: facebook.com/SharaineLatrice Caraballo
Meeting Callahan and becoming friends with him made all the fears of moving into a new place vanish from Caraballo's heart. Instead, she felt delighted to have a neighbor like the older man who treated her children like his family, buying them socks, gloves, and hats.
The family's relationship with Callahan developed when he showed up at their place to check on them. Caraballo revealed that she often invited him to have meals with them, but he also visited them uninvited just to see how they were doing.
Paul Callahan with Caraballo's kids | Source: facebook.com/USA TODAY
Caraballo wrote a heartfelt note on Instagram to appreciate her kind and helpful neighbor, which has since received over 480,000 likes. After sharing how Callahan had helped the family, she said:
"My family and I adopted him as 'Uncle Paul.'"
When asked about his new chirpy neighbors, Callahan said, "It reminds me of when we, my wife and I, first started." The older man always found time to make his little neighbors smile, even if that meant making fun of himself.
In one short clip, Callahan took out his dentures and showed it to one of the kids, who said, "Ew!" In another clip, he was seen hugging a child and picking them up in his arms.
When Caraballo uploaded his video on Instagram, she didn't expect it to go viral in no time. After watching how people appreciated Callahan's efforts, she told him he had become famous on Instagram, to which he replied, "There's just something about this family that makes me feel at home."
Callahan believed being kind to people and making friends whenever possible was important. "It doesn't hurt to be nice. That's the other thing, it costs you nothing, but a lot of times, you get a better return," he said.
What Did People Online Say about the Unique Relationship?
Callahan's unique story shows one doesn't need to have a blood relationship with someone to become their family. Sometimes, all it takes is kindness to win someone's heart enough to become a part of their family.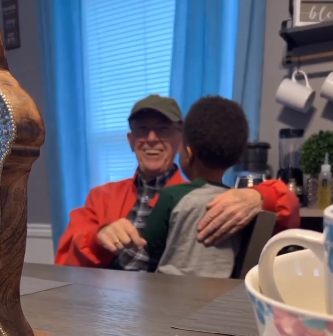 Paul Callahan with Caraballo's son | Source: instagram.com/sharainelatrice
When netizens learned about the older man's unique relationship with Caraballo, Wilson, and the kids, they expressed their thoughts on social media. One person said, "Widowed people become invisible. This family is wonderful to include this man with their family. We need so many more with this kind of compassion."

A user's comment on USA TODAY's video | Source: facebook.com/USA TODAY
A user's comment on USA TODAY's video | Source: facebook.com/USA TODAY
"What a wonderful story," another person commented. "They are filling a hole in his heart, and he is filling a hole in their family." People online praised Caraballo and Wilson for welcoming the older man into their family.

A user's comment on USA TODAY's video | Source: facebook.com/USA TODAY

A user's comment on USA TODAY's video | Source: facebook.com/USA TODAY
Click here to read another story about a man who went through 24 foster homes before being adopted at 33, years after his adoptive parents learned about his life story.