News
Steve McQueen's Lover Dies at 82, Decades after Her Heart Stopped Beating during Son's Birth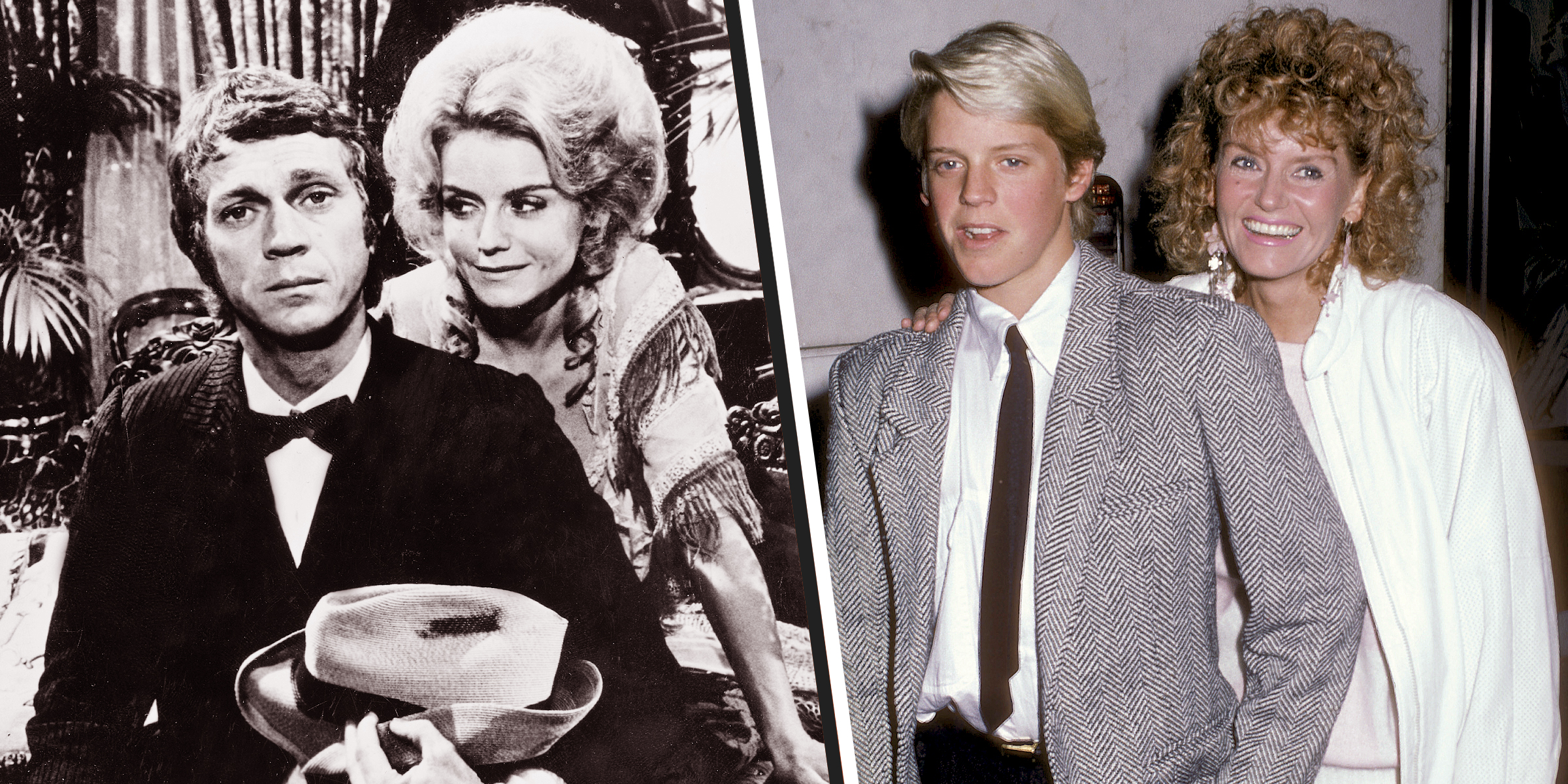 Sharon Farrell tragically passed away at 82, as confirmed by her only son, Chance Boyer.
Years before she passed, Farrell had been engaged in a love triangle between herself, Steve McQueen, and Bruce Lee.
When she gave birth to Boyer, her heart stopped for a bit, but thankfully, she learned to read, write, talk, and walk again and was able to raise her son.
Hollywood actress Sharon Farrell, best known for playing the mom in the 1970s horror "It's Alive," and co-starring in other productions alongside Steve McQueen and James Garner, passed away at 82. According to her only child, Chance Boyer, 52, her death was unexpected and the result of natural causes.
Her death occurred on May 15 of this year at an Orange County medical facility. Farrell was an extremely accomplished actress, with over 100 acting credits to her name.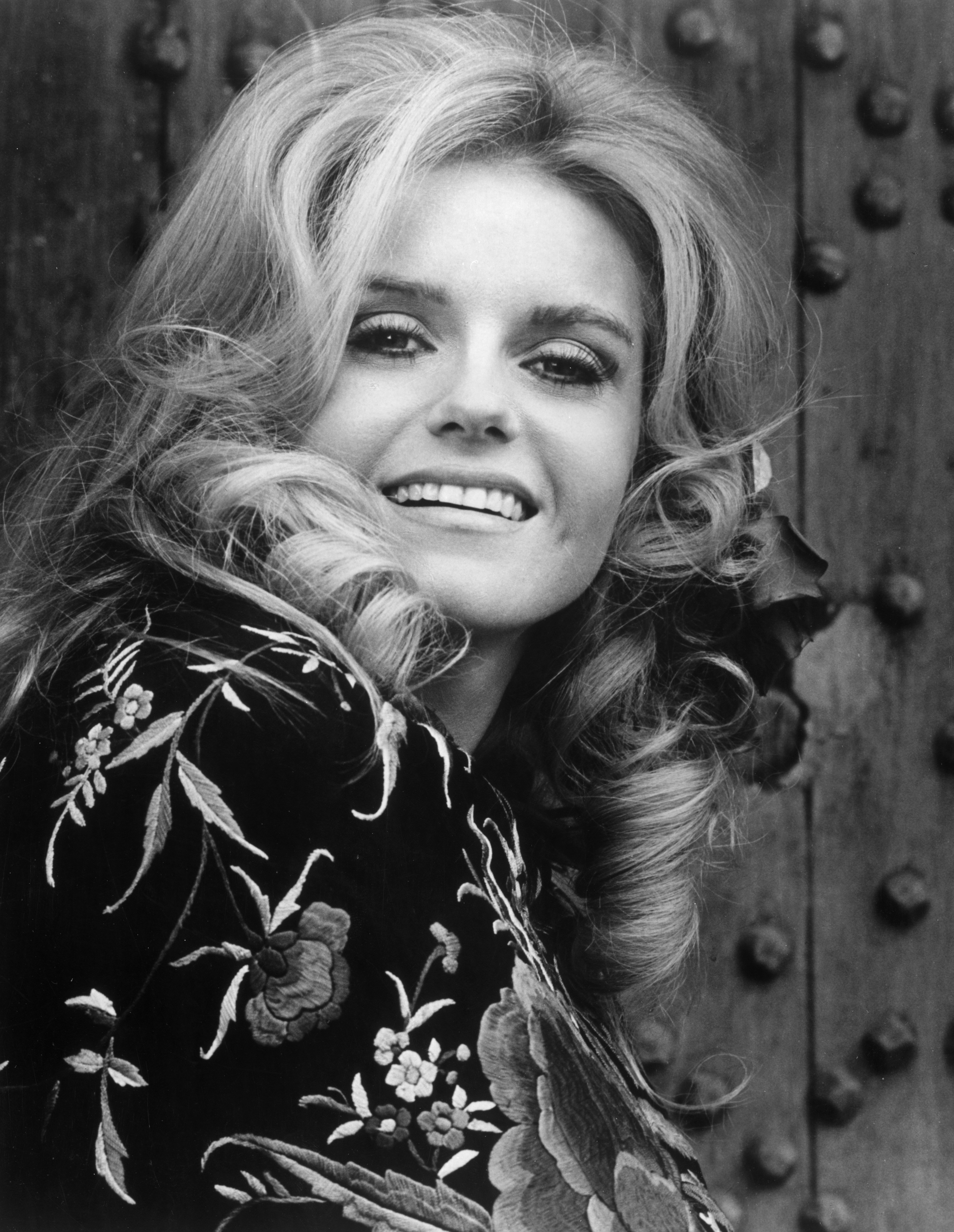 Sharon Farrell posing in a black and white headshot in 1965 | Source: Getty Images
Other noteworthy productions the blonde beauty starred in includes "The Stunt Man," "Lone Wolf McQuade," and "Can't Buy Me Love." Additionally, Farrell starred as Detective Lori Wilson in CBS's "Hawaii Five-O," and Florence Webster in "The Young and the Restless."
The beloved star is survived by Chance and his wife, Mandi. Her grandson, Wayde, also carries her legacy.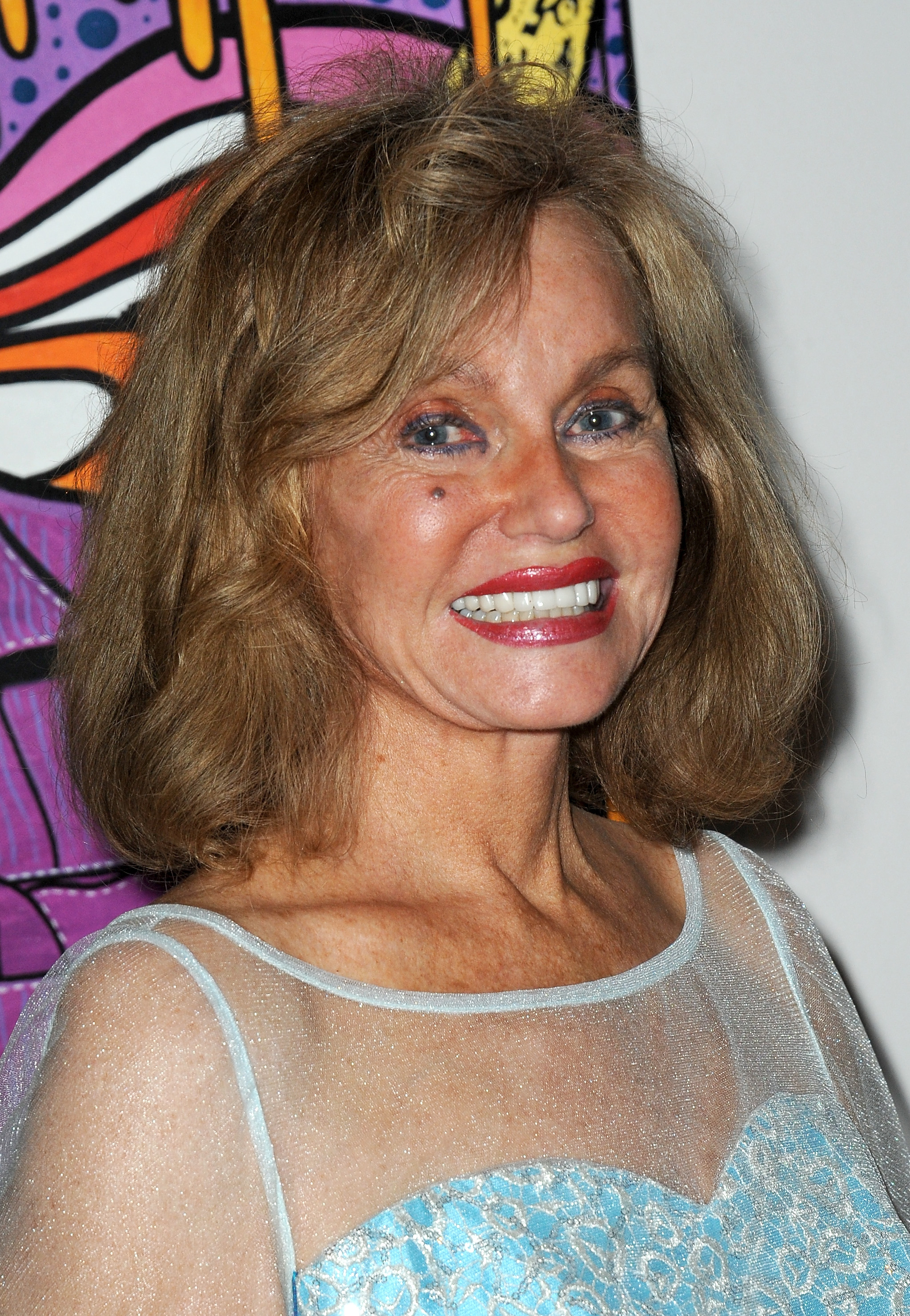 Sharon Farrell at the 5th Annual Indie Series Awards in North Hollywood, 2014 | Source: Getty Images
Steve McQueen Protected Sharon Farrell after Her Split from Bruce Lee
In addition to playing a leading lady on the silver screen, Farrell was desired and pursued by many famous men. Two of the men were late actors Steve McQueen and Bruce Lee.
Her feelings for both developed somewhat of a love triangle between the three. Farrell's romantic ties with the two started on the set of the 1969 film "The Reivers."
Farrell continues to be mourned by her loved ones, and many have sent condolences to the bereaved family after hearing about her death.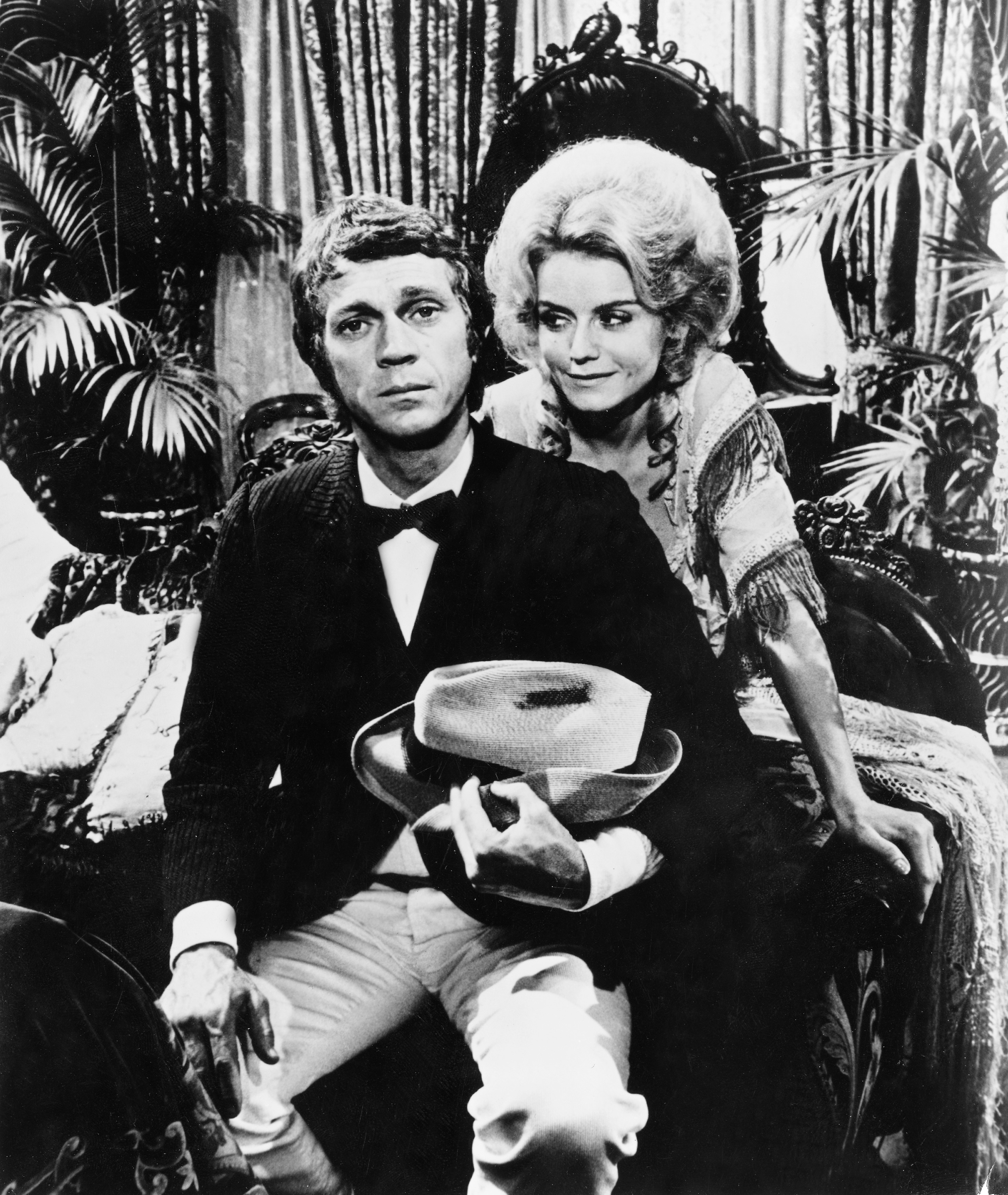 Steve McQueen and Sharon Farrell in "The Reivers" in 1969 | Source: Getty Images
After auditioning for the movie's female lead, which would be playing McQueen's love interest, Farrell landed the gig. Lee, who traveled with McQueen as his personal kung-fu trainer, became interested in her after seeing her standing beside her trailer. After back-and-forth exchanges, telephone calls, and a romantically intimate experience in Farrell's dressing room, she admitted to Lee that she and McQueen had "hooked up" already:
"I'm just using him to get over you. But we can't do this again, Bruce. I'm so sorry."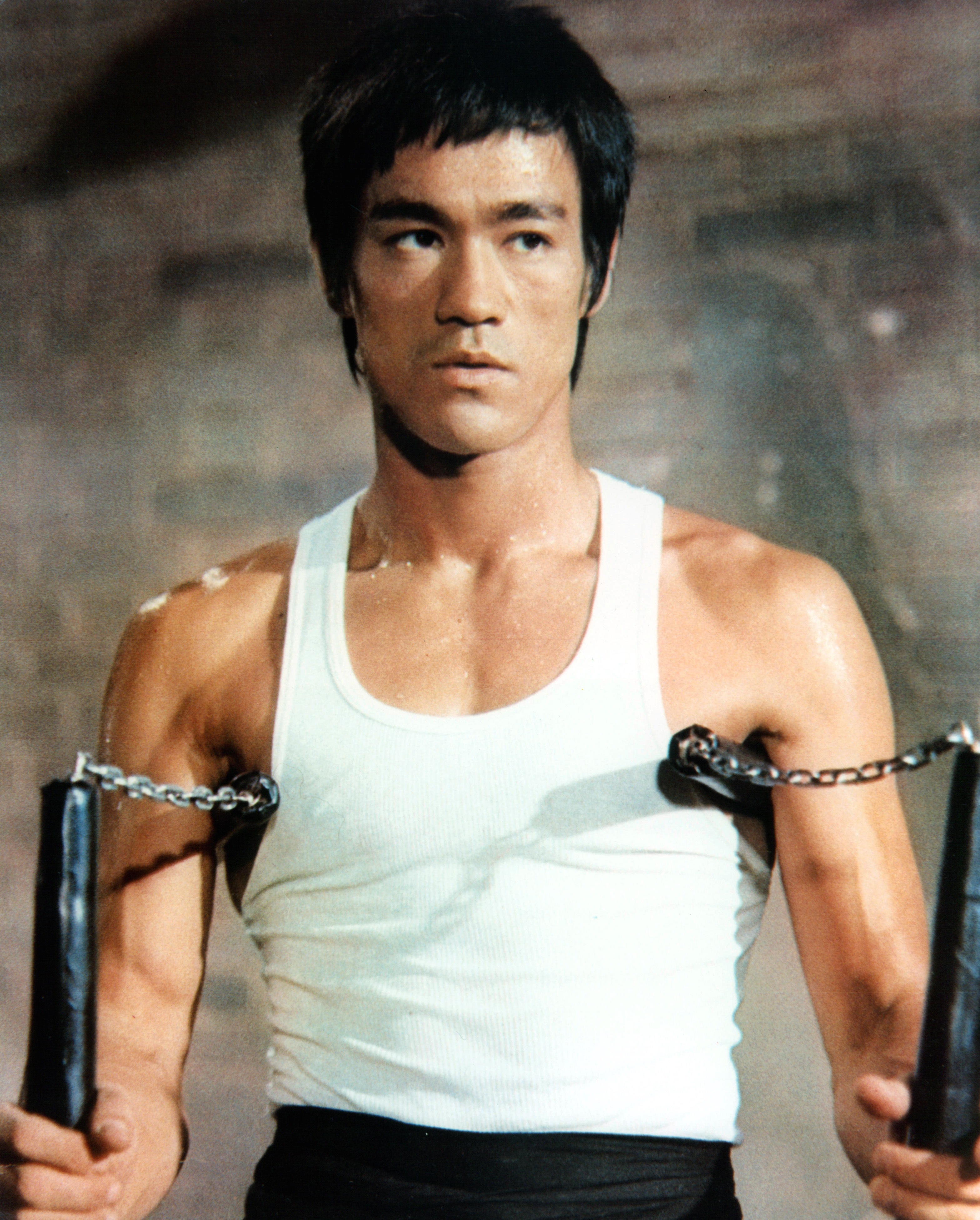 Bruce Lee posing in a portrait in 1972 | Source: Getty Images
As an attempt to keep Farrell and his relationship's spark aflame, Lee pleaded with her to wait for him to become a big star like McQueen was. However, Farrell rebutted by assuring Lee, who was married at the time, that she was not with McQueen because of his stardom, although she revealed:
"Steve was so successful—he was my protector. He helped me get away from Bruce. I was in lust with Steve, but Bruce was the love of my life."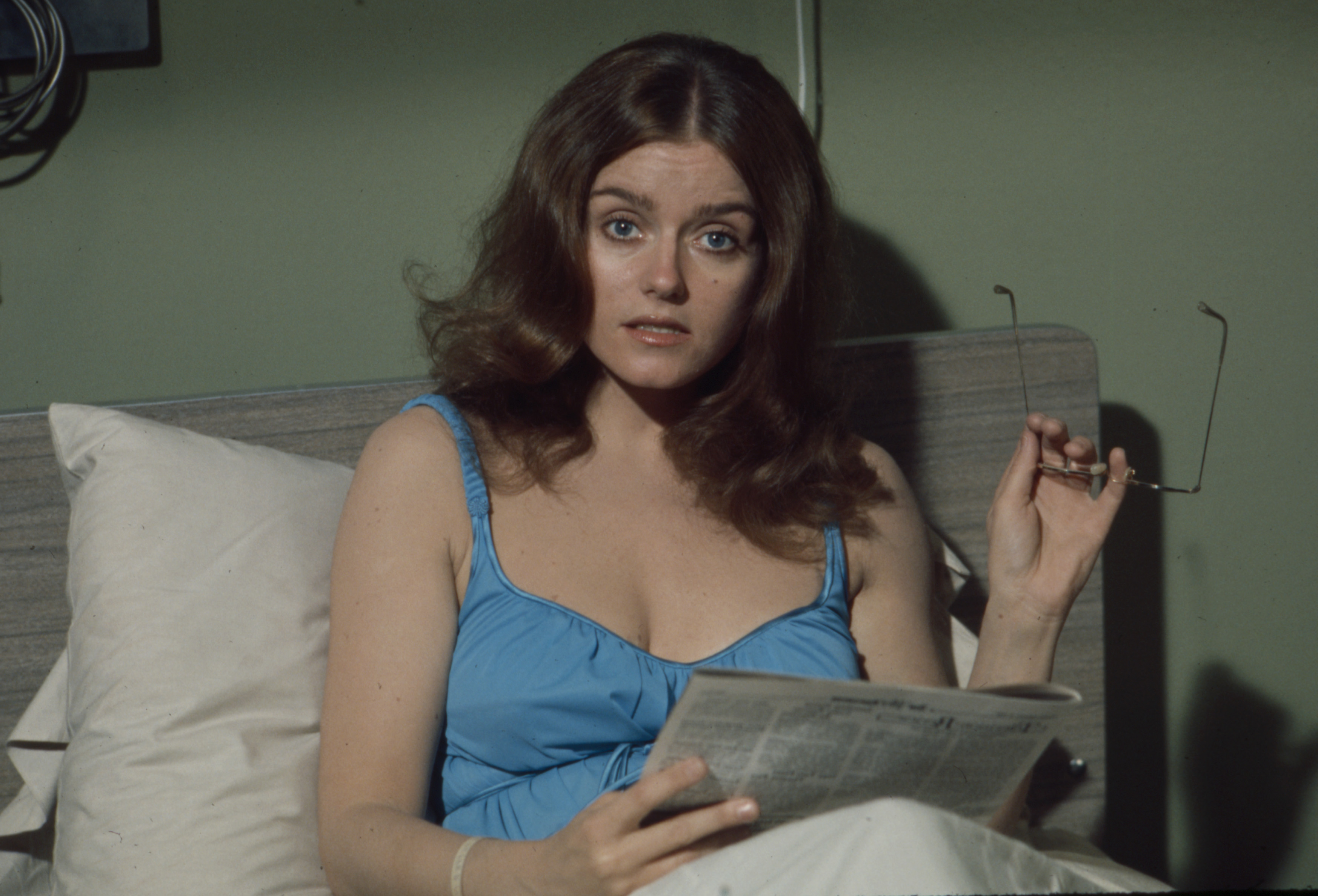 Sharon Farrell in the movie "Quarantined" in 1970 | Source: Getty Images
Sharon Farrell's Heart Stopped When She Gave Birth to Her Son
Over the course of her life, Farrell, also known as "Hollywood Princess," was involved in many romantic relationships. Some ended up in marriage, like her union with actor John Boyer, with whom she shares Chance.
During her labor, Farrell's heart stopped beating for approximately four minutes, severely impacting her health. The health scare induced brain damage which prevented Farrell from walking, talking, reading, and writing for a while. However, following consecutive and extensive rounds of therapy where she re-learned how to do everything, she gradually made her return to the acting scene.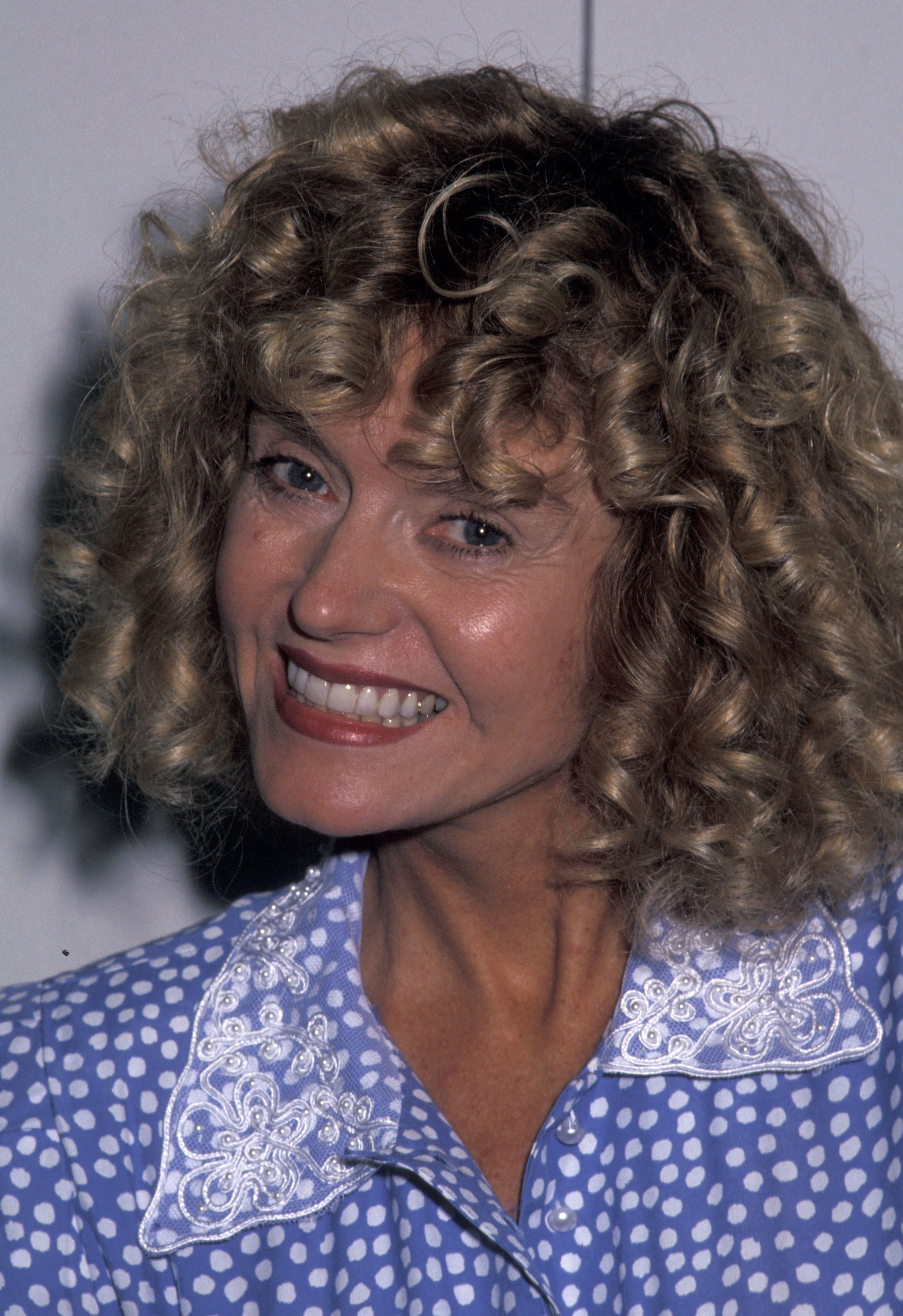 Sharon Farrell attending a fashion show in New York City, 1993 | Source: Getty Images
John and Farrell wed in the Pacific Palisades in a Hopi-Indian ceremony on June 14, 1969. After their son was born, a Cardinal of the Los Angeles Catholic Archdiocese baptized Chance.
Farrell and John entrusted an attorney named Greg Bautzer and a woman named Anita Sepulveda as Chance's godparents. However, in May 1972, John and Farrell divorced.
Chance Boyer and Sharon Farrell spotted at Pips Club in Beverly Hills, 1986 | Source: Getty Images
Farrell continues to be mourned by her loved ones, and many have sent condolences to the bereaved family after hearing about her death.