The Young And The Restless
The Young And The Restless Spoilers: Is Summer Too Much Competition For Sharon – Chance Switches Teams?
The Young and the Restless spoilers document that Summer Newman Abbott (Allison Lanier) is ready for a new romance. But she is conflicted because the man she likes, Chance Chancellor (Conner Floyd), is involved with Sharon Rosales (Sharon Case).
Daniel Romalotti (Michael Graziadei) suspected that something was happening with his sister. He wondered if her marriage with Kyle Abbott (Michael Mealor) was truly done. Summer says that is true. But it was not her choice to divorce Kyle, who made that impulsive choice after thinking his way into a daytime corner.
Young And The Restless Spoilers – Phyllis Summers Created This Scenario
Summer and Daniel are not nearly as close with their mother as they were a mere matter of months ago. But they are not to blame for their current feelings about Phyllis Summers (Michelle Stafford).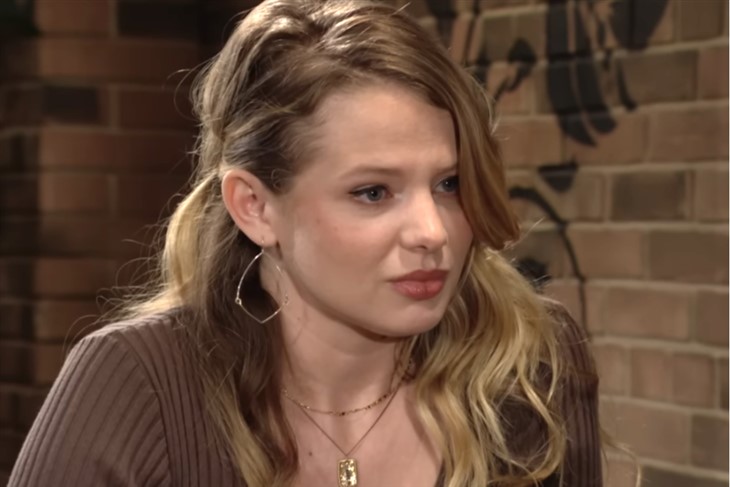 What happened with Phyllis was wrong. She should have never faked her murder, claiming that Diane Jenkins Abbott (Susan Walters) poisoned her.
But Phyllis was in a bad place, meaning that she was not thinking straight. The same result happened when Kyle became aware that Summer knew Phyllis was alive.
The Young And The Restless Spoilers – Sharon Rosales Is Very Happy
Sharon's focus is getting Kirsten Incorporated up and running. Her recent conversation with Mariah Copeland (Camryn Grimes) reinforced that she is working with Nick Newman (Joshua Morrow) to make something good out of the unexpected gift Cameron Kirsten (Linden Ashby) left her in his will.
But the big smile on Sharon's face had nothing to do with her inheritance. Instead, that reaction happened when Mariah asked her about Chance.
The evolution of the connection between Sharon and Chance began during the period when Floyd's character was working with Rey Rosales (Jordi Vilasuso) on the Genoa City Police Department's force.
Rey's sad death in a car accident created a natural bonding moment between Sharon and Chance, with devoted viewers identifying that period as a likely jumping-off point for a relationship that has since been realized.
Y&R Spoilers – Chance Chancellor's Deeper Connection?
Chance does not have a deep connection with Sharon, but it is meaningful. They recently became more seriously involved and both want to continue pursuing what could become a long-term commitment.
Summer's involvement with Chance deepened when he was investigating Phyllis' various crimes. He gave Lanier's character a break on more than one occasion and stayed in touch with her after that police matter was resolved.
Chance likes Summer and does not yet love Sharon. Both ladies arguably remain viable options for him. As the fans have seen, Summer and Sharon recognize each other as competition on Y&R.
This site is a leading source for everything linked to The Young and the Restless. Check back regularly for Y&R spoilers and news!