News
Bob Barker's Cause of Death Revealed after He Tried to Prevent Onset of Brain Disorder for Years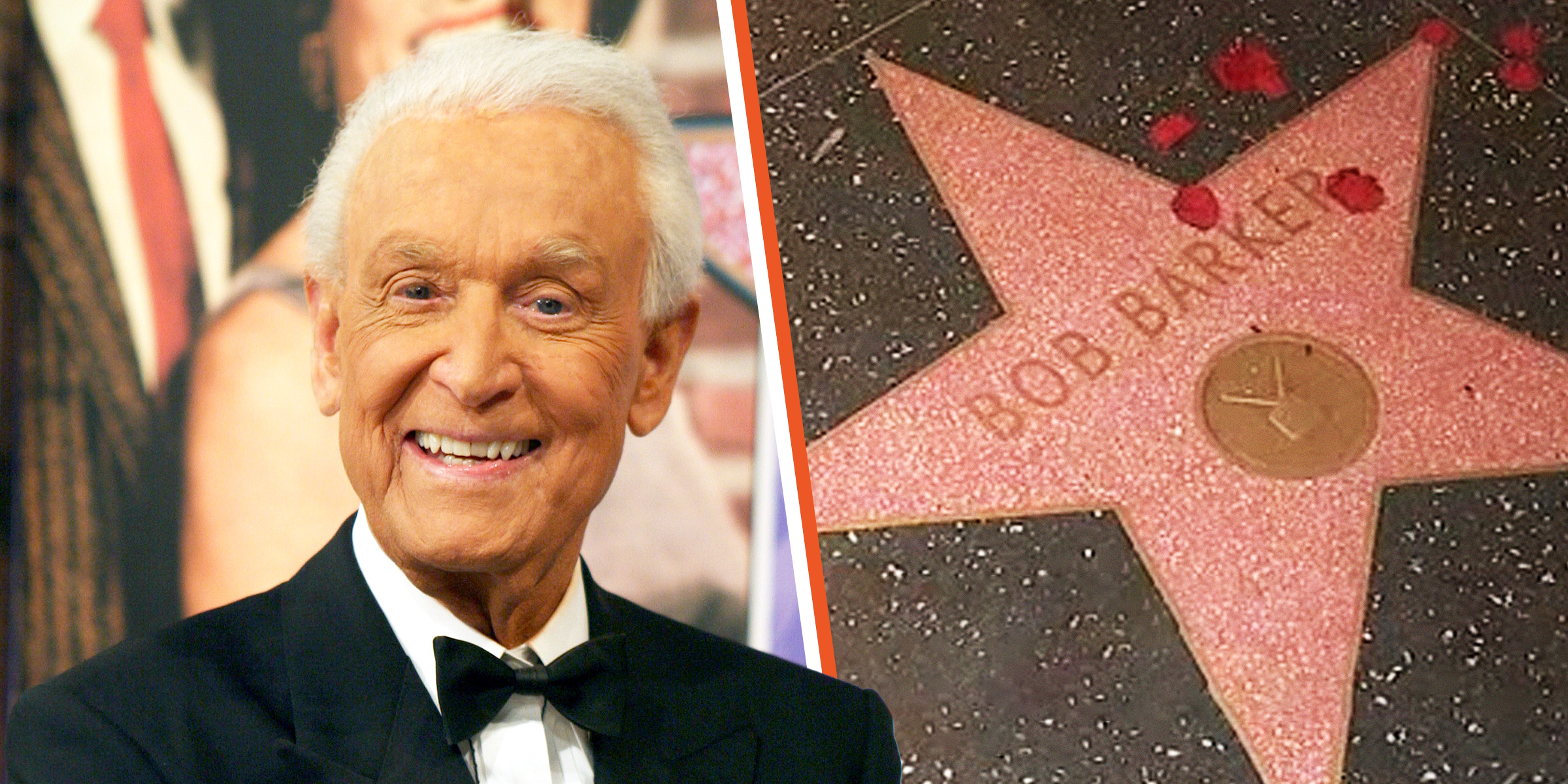 A tabloid published details into Bob Barker's cause of death.
His publicist revealed the reason Barker "was able to live for so long."
The last known photographs of Bob Barker were taken over two and a half years ago. The inaugural "The Price is Right" host had died the final week of August.
On February 26, 2021, paparazzi captured photos of the nonagenarian enjoying a sunny winter's day in his Hollywood Hills, California, home. He was wearing a cozy plaid jacket and grey sweatpants.
Frail Bob Barker seen in wheelchair in last photos before death via @nypost https://t.co/W1K4JKFRU5

— Chris 🇺🇸 (@Chris_1791) August 26, 2023
Sitting outdoors in a wheelchair, a frail-looking Barker was tended to by his medical staff. A walker stood beside him, but he was not pictured standing up with it.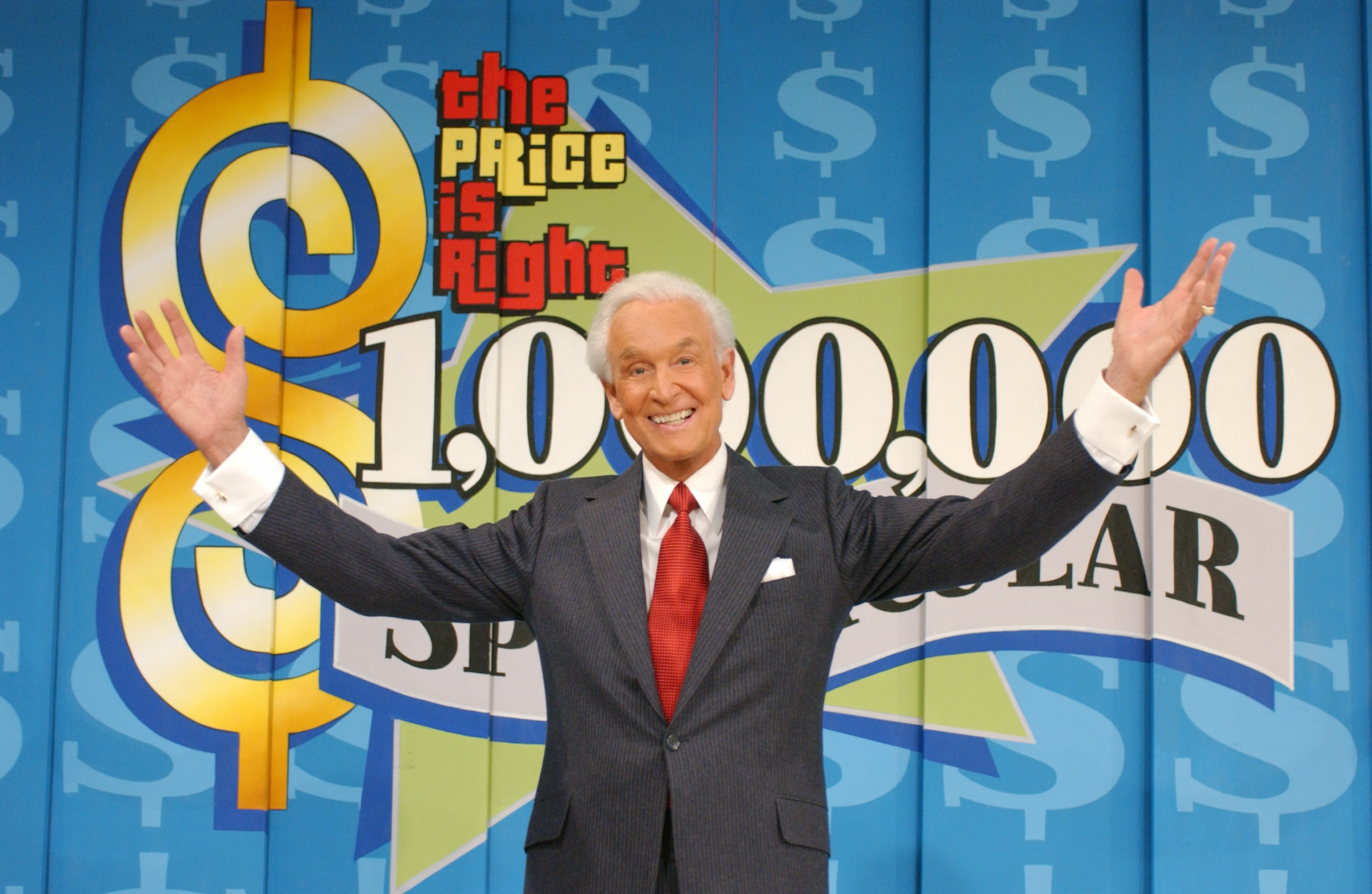 Bob Barker on the set of "The Price is Right" on January 6, 2003. | Source: Getty Images
Why Bob Barker's Cause of Death Comes as a Shock
According to the death certificate seen by TMZ, the 99-year-old's cause of death was Alzheimer's. There is no indication of how long he battled the degenerative brain disorder.
Updates on Barker's health have been sporadic over the years, with the last one, over a fall in his home, published in 2019. He had survived a minor battle with skin cancer, and was hospitalized twice in 2018 over his back.
The television personality never spoke about his Alzheimer's diagnosis, but he made a video for People for the Ethical Treatment of Animals (PETA) in late 2013 on the topic.
He described how, upon becoming a vegetarian over 30 years ago, he immediately felt healthier and had more energy. Barker cited studies showing that "the more meat you eat, the greater your risk is for developing Alzheimer's disease."
"That's right," he said in his typical wiry manner, "eating meat means that you have a much greater chance of losing your mind." Barker advised viewers to protect their memory by becoming vegetarian.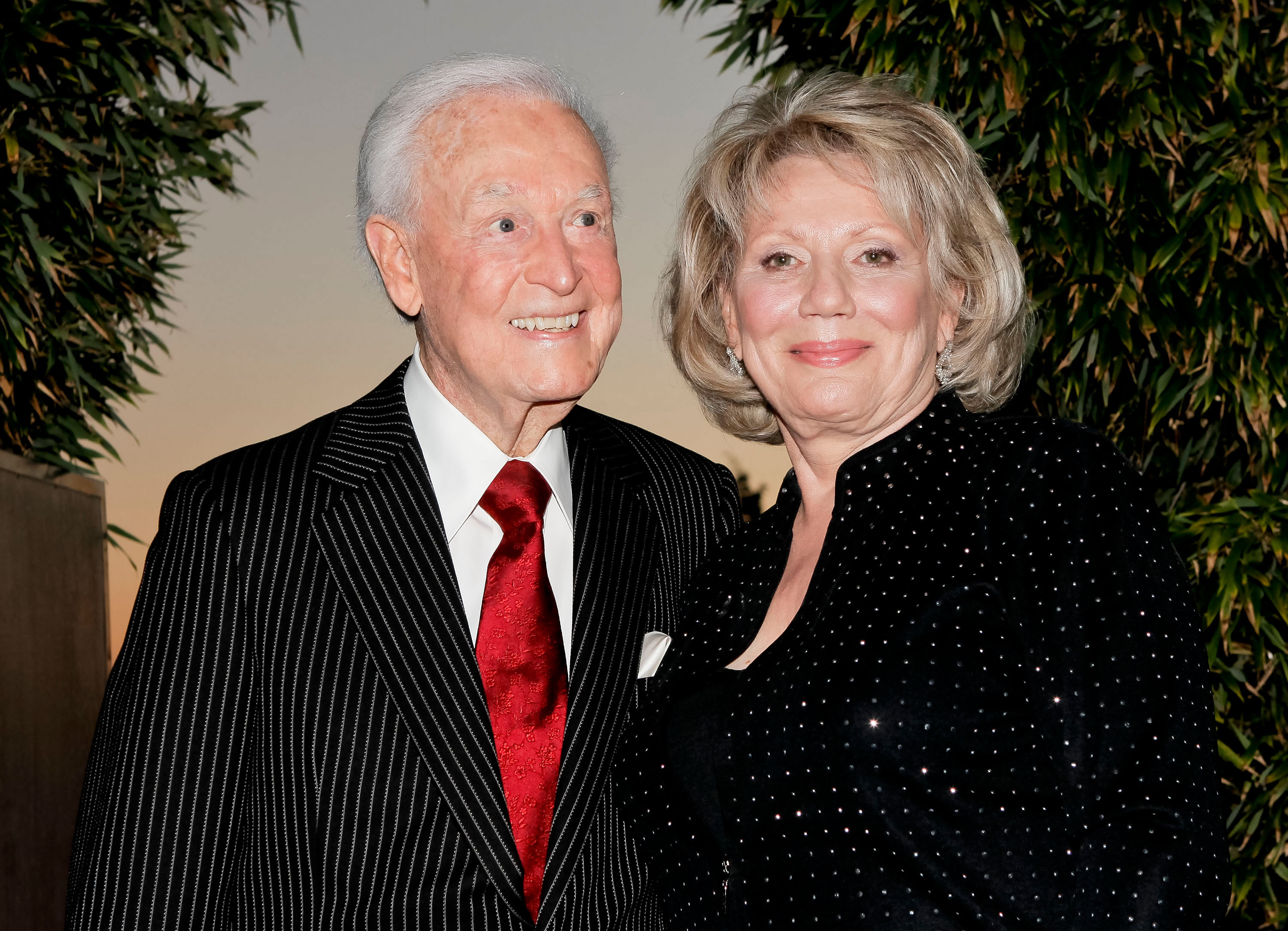 Bob Barker and Nancy Burnet attend the Animal Defenders International gala on October 13, 2012, in Hollywood, California.| Source: Getty Images
Bob Barker's Last Wishes
The Television Academy Hall of Famer was only married once, to his high school sweetheart Dorothy Jo Gideon. She was an early adapter to vegetarianism and sparked her husband to do the same. She died of lung cancer at 57 in 1981.
Though the couple never had children, Barker kept her memory alive by visiting her gravesite in Forest Lawn Memorial Park in Los Angeles and speaking about her in interviews. He purchased a plot next to hers to be buried beside her.
Barker had clear instructions about his burial, not wanting a funeral or memorial service. "He just felt that should be something very private," Roger Neal, his publicist since 1987, said. "So we're just following his wishes."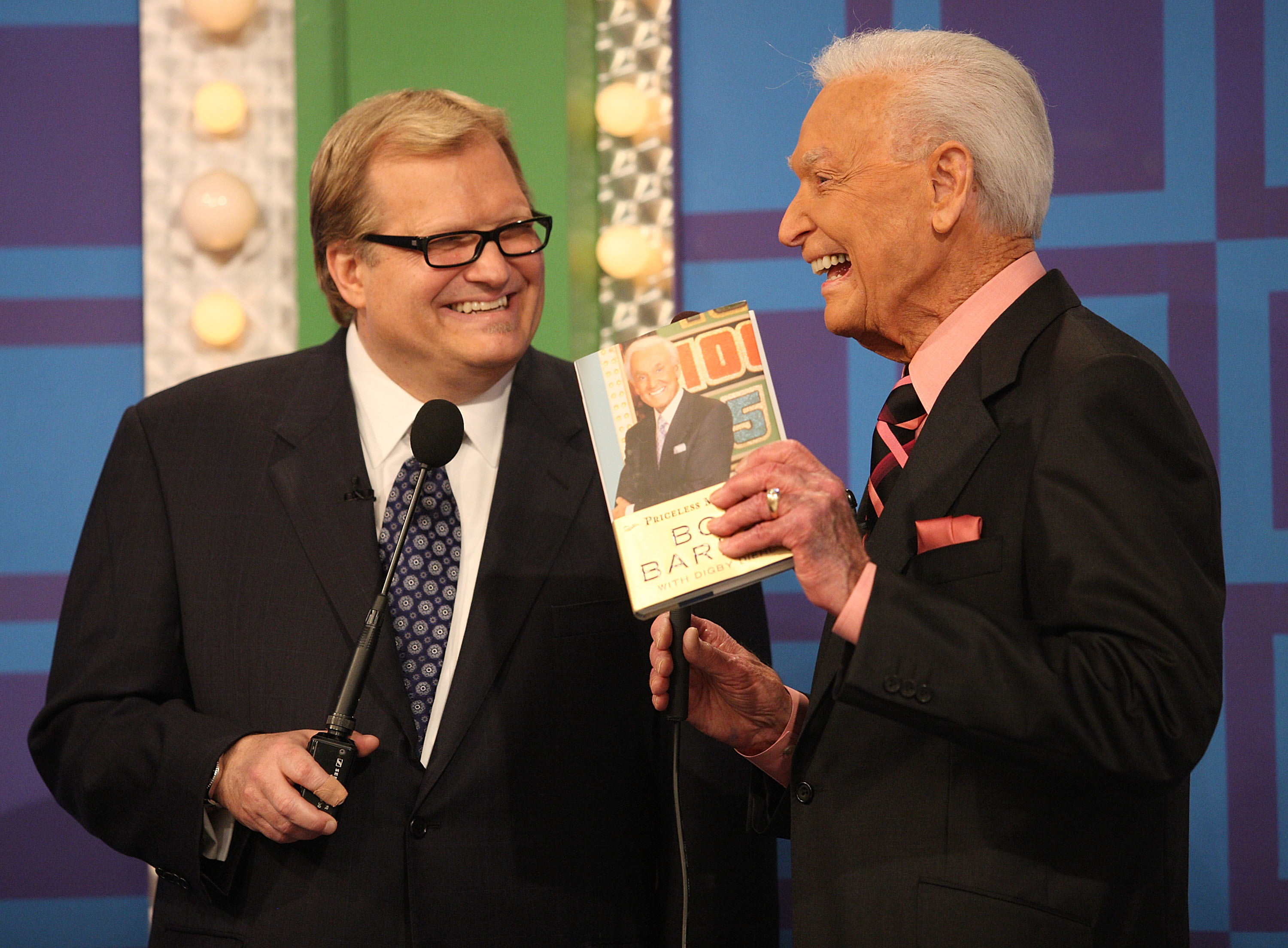 Host Drew Carey and former host Bob Barker speak during a segment of "The Price Is Right" at CBS Television City, on March 25, 2009, in Los Angeles, California. | Source: Getty Images
Drew Carey, who took over from Barker at "The Price is Right," tweeted that he thinks about the legendary MC every day on set, "I will carry his memory in my heart forever."
PETA dubbed him "a national animal rights treasure." According to a news report, the bulk of his estate will be divided between 40 animal rights and military nonprofits.
Bob Barker is survived by his longtime partner of forty years, Nancy Burnet. Neal cited her as the reason the MC "was able to live for so long." "They've been together since 1983, " he said, "she was in charge of everything for Barker."