Days of our Lives
Days Of Our Lives Spoilers Friday, September 22: Theresa Confronts Alex, Brady's Parenting Questioned, Justin And Maggie's Discovery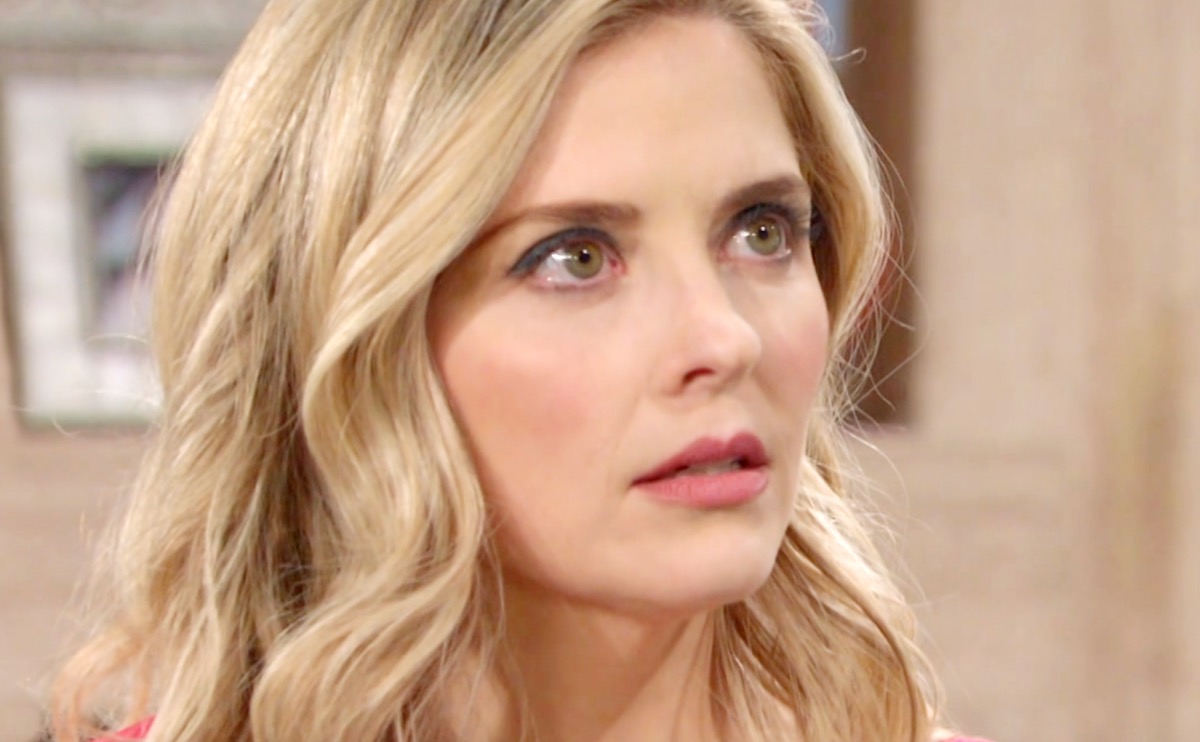 Days Of Our Lives spoilers for Friday, September, 22 indicate that Theresa Donovan (Jen Lilley) will confront Alex Kiriakis (Robert Scott Wilson). Brady Black's (Eric Martsolf) parenting is questioned. Justin Kiriakis (Wally Kurth) and Maggie Kiriakis (Suzanne Rogers) make a shocking discovery and more.
Days of our Lives Spoilers Highlights
Days of Our Lives Spoilers reveal Theresa confronts Alex and shares parental concerns with Brady. Alex was very eager to comfort Theresa after Brady's words to her before retiring for the night. Theresa and Alex got very cozy, after Brady's departure. Did Alex and Theresa sleep together? Did Alex back away instead? Where exactly are these two headed?
Theresa is not happy with Brady's parenting lately. How long has it been since Brady saw his son? Is Tate Black (last played by Colin and Kyle Shroeder) getting out of hand, much like Theresa when she was younger? Does Brady have to step in and take his son in hand before he creates a huge mess for himself and his parents?
DOOL Spoilers: Maggie Kiriakis And Justin Kiriakis Shocking Discovery
Justin and Maggie make a shocking discovery. Maggie will finally get her hands on Victor Kiriakis's (the late John Aniston) briefcase. Theresa has looked through part of the contents but is interrupted by Brady and Alex arriving. Theresa insists they wait until arriving in Salem to let Maggie look into the paperwork. Will Maggie and Justin find something to get rid of Vivian Alamain(Louise Sorel) once and for all?
Vivian has a proposition for Philip Kiriakis (John-Paul Lavoisier). Of course, Vivian probably needs Phillip to help by becoming CEO of Titan. After all, everyone who Vivian asked has turned her down so far. No one wants to work with Vivian, especially since Vivian plans to use illegal drugs to run the company now. Someone certainly needs to replace Vivian ASAP.
Days of Our Lives Spoilers: Wedding Plans Continue
Marriage is on the horizon for two couples. Sarah Horton (Linsey Godfrey) and Rex Brady (Kyle Lowder) hoped to be married before Sarah's baby arrived by that was not the case. Now that the baby is here, Sarah will move forward with her marriage plans. Can Sarah go through with this wedding or will she become a runaway bride?
Chloe Lane (Nadia Bjorlin) and Xander Cook (Paul Telfer) are planning to get married as well. Of course, things have been a little tense since Xander discovered that Sarah was pregnant. Sarah telling Xander to take care of their little girl didn't help matters either. Will Chloe learn the truth putting both ceremonies at risk? Will Xander finally learn about his baby girl?
Be sure to catch up on everything happening with DOOL right now. Come back here often for Days Of Our Lives spoilers, news, and updates.