Days of our Lives
Days Of Our Lives Spoilers: Jen Lilley Bids Farewell To Theresa Donovan Role
Days Of Our Lives spoilers reveal that after welcoming back some familiar faces, the soap opera will bid farewell to a fan favorite. And Jen Lilley shared on Instagram how she feels about spending her last week on Days Of Our Lives as Theresa Donovan.
Find out what Jen shared on social media. And keep reading to discovering how fans pleaded with the actress to stay on Days Of Our Lives.
Days Of Our Lives Spoilers – Jen Lilley Bids Goodbye To Theresa Donovan
Recent episodes of Days Of Our Lives have delighted fans by bringing back former stars. However, Jen Lilley just shared on Instagram that she spent her last week on the soap opera in the role of Theresa Donovan.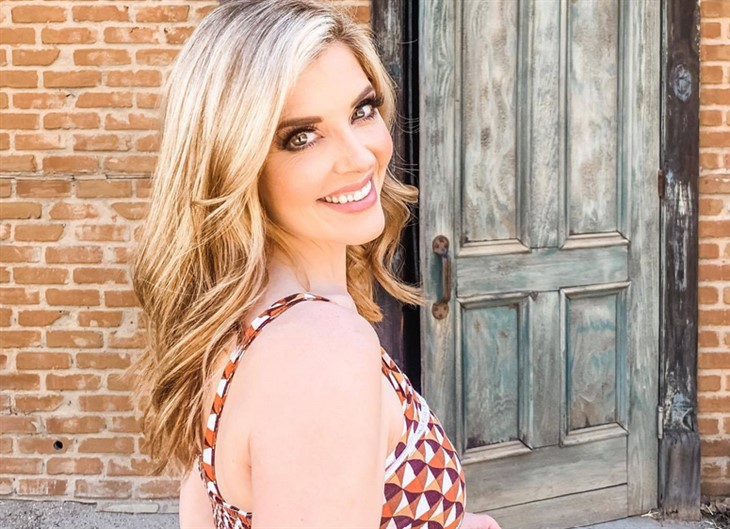 And Days Of Our Lives fans responded by asking Jen to change her mind and stay on the show. According to the Sun, Lilley has appeared on the soap opera since 2013. And her return came as a result of Days Of Our Lives' farewell to the late John Aniston's character, Victor Kiriakis.
But accompanying pics of her appearances on Days Of Our Lives, Jen told her Instagram followers about her final episodes. And the 39-year-old actress revealed, "Last week of me exploring this girl's shenanigans on screen. Playing Jeanne Theresa Donovan off and on for the last 10 years has taught me so much about empathy and grace. I have enjoyed every moment of her hilarious sass and ferocity, layered with brokenness."
DAYS's Jen Lilley Says Good-Bye @jen_lilley @DaysPeacock#JenLilley #Days https://t.co/5CqbEoStak

— Soap Opera Digest (@SoapDigest) September 20, 2023
DOOL Spoilers – Jen Lilley Thanks Fans And Cast
But Jen also expressed her gratitude to those with whom she worked as well as fans. "To the cast and crew at @dayspeacock, I love you forever. You're my family," wrote the actress. "And to the best fans a girl could ask or hope for: remember there is no pit so deep you could ever find yourself in where God's love cannot find you still."
The Days Of Our Lives star continued by thanking her fans for their support. And she wrote, "You are never beyond redemption. You are called by grace and marked with love. Thank you for supporting me on this decade long journey. #Days #RIPJohnAniston #ripvictorkiriakis #DOOL."
Jen previously shared that Days Of Our Lives recast her role so that the character will continue after Lilley leaves. But fans reacted by sharing that they want her to stay. For instance, one fan wrote, "Seriously, when thinking of Theresa Donovan, you are the only one I can think of playing her!!"
Days Of Our Lives Spoilers – Child Actors First Portrayed Theresa
And another Days Of Our Lives viewer shared, "It was nice to see you onscreen; too bad you couldn't stick around for a little bit longer. I hope someday you might be able to come back." But one emotional Instagram follower pleaded, "Nooooo don't leave forever! It has been such a joy to see you back on Days. Now we have to miss you all over again."
Days Of Our Lives first introduced Theresa in 1990. And different child actors played the role throughout the '90s. However, when Theresa returned more than 10 years later, Jen took on that role. And she has played Theresa in a recurring position. Her most recent appearance involved Days Of Our Lives' sentimental farewell to John Aniston's character Victor.
Tell us what you think. How do you feel about Jen Lilley's departure? And after you share your views, check back on our site for more Days Of Our Lives news.