Doctor Who
Fugitive Doctor Actor Comes Face To Face With Classic Doctor Who Villain At BBC
Jo Martin, the actor behind the Fugitive Doctor, faces down one of the deadliest beings in the Doctor Who universe during a recent visit to the BBC.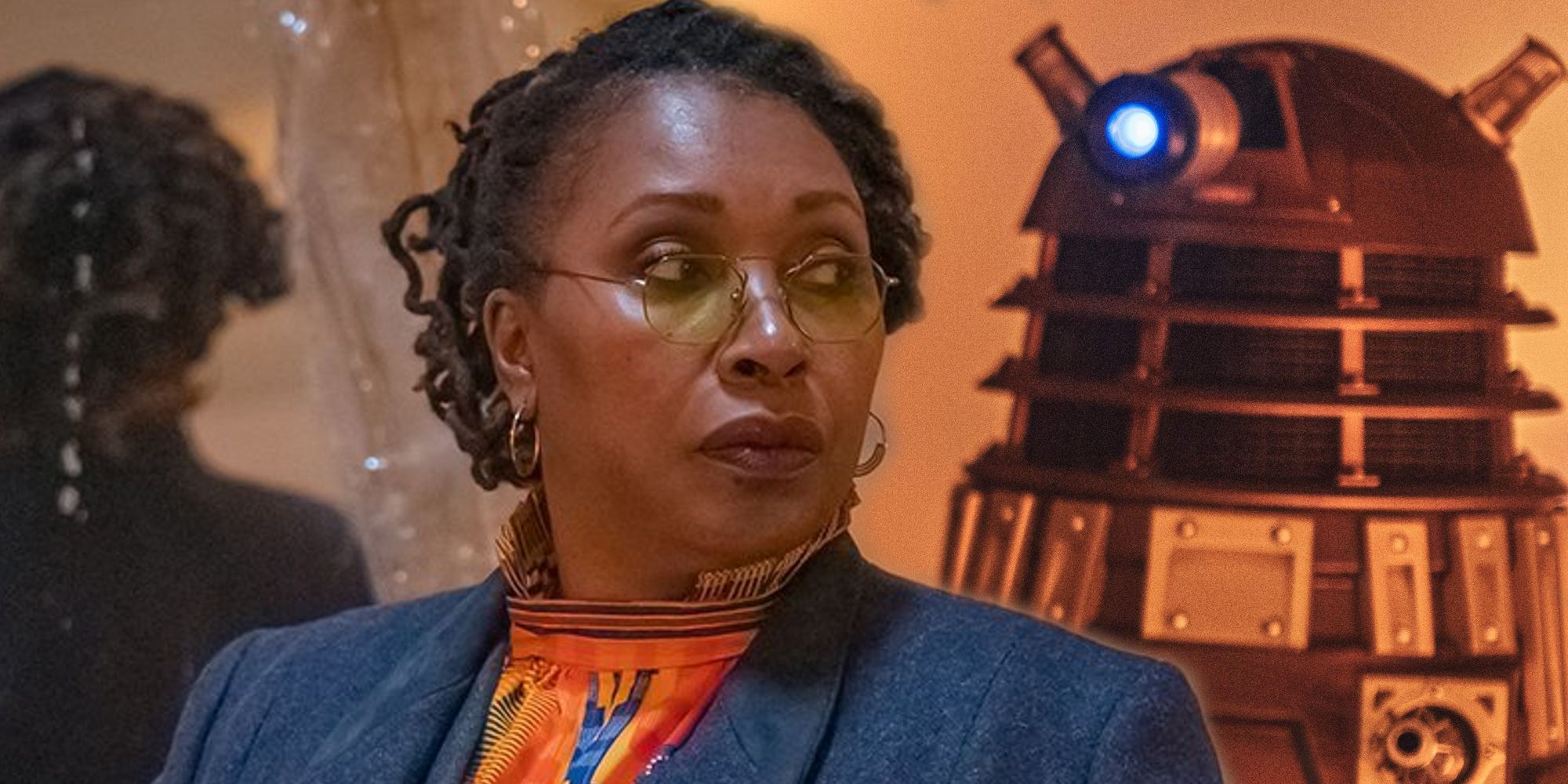 Fugitive Doctor actor Jo Martin comes face to face with a classic Doctor Who villain during a recent visit to the BBC. Martin made her Doctor Who debut in season 12's "Fugitive of the Judoon," where it was revealed that she was a previously unseen incarnation of the titular character who was hiding from Time Lord authorities on Earth. The Fugitive Doctor is a version who predates William Hartnell's original First Doctor, acting as an agent of the clandestine Division and taking on missions for Time Lords.
Through her Twitter account, Martin shared a photo that she took during a recent visit to the BBC of her standing alongside one of the bronze Time War-era Dalek props.
Minding my own business at the BBC Today and look who tried it, that Dalek was lucky I was in a good mood. pic.twitter.com/eeGZTQdIap

— jo martin (@therealjomartin) November 20, 2023
Though the Doctor tends to be one of the arch enemies of the beings from Skaro, Martin joked that no trouble came of the encounter as she was in a good mood at the time.
The Fugitive Doctor's Secretive Story Is Only Just Beginning
Martin's version of the Doctor remains the most mysterious incarnation of the Time Lord to date. Currently, there has only been one actual adventure involving the Fugitive Doctor in the main Doctor Who show, with that being her original appearance in "Fugitive of the Judoon." Other appearances by Martin's Doctor have either been through flashbacks experienced by the Thirteenth Doctor (Jodie Whittaker), or as constructs of either the Matrix or the Doctor's emergency hologram protocols.
Despite this, however, the Fugitive Doctor's tenure is getting explored in Doctor Who's expanded media, diving into her life before landing in the Totters Lane scrapyard. Written by Jody Houser with art by Roberta Ingranata, and released across four issues from June to September 2022, the Doctor Who: Origins comic series depicted the missions the Fugitive Doctor took for Division leading into her debut. A Big Finish audio drama series following the Fugitive Doctor is also in development, with Martin set to reprise her role.
The Fugitive Doctor's life is wrapped in mystery and a potentially murky morality due to her past with Division. As such, it will be interesting to see this unexplored corner of Chris Chibnall's time as Doctor Who showrunner fleshed out further. Though there are still no hints at when Martin will return to the franchise, her reunion with one of the Time Lord's deadly rivals is sure to spark interest in bringing her back someday.
Jo Martin's appearances as the Fugitive Doctor can be streamed as part of Max's Doctor Who collection.