General Hospital
General Hospital Spoilers: Cody Is Falling For Sasha, But Will She Return His Feelings?
General Hospital spoilers reveal Cody Bell (Josh Kelly) has clearly been falling for Sasha Gilmore Corbin (Sofia Mattsson) for some time, but Sasha seems far from ready for romance. After all that she's been through, who could blame her? It's unlikely that Cody will push Sasha to explore anything she's not ready for, but she's not going to stay so blind to his affection for her as she has been either.
Does her willingness to face Cody's romantic interest in her signal that Sasha is finally ready for more? Losing Brando Corbin (Johnny Wactor) devastated her, and the thought of getting attached to someone again when she seems to lose everyone she loves might keep her holding back.
General Hospital Spoilers — "It's Over"
When Dante Falconeri (Dominic Zamprogna) burst into the room at Ferncliff and stopped Dr. Damon Montague (Darin Toonder) in his tracks, the tension in the room was palpable. Sasha was so relieved to hear Cody tell her it was all over.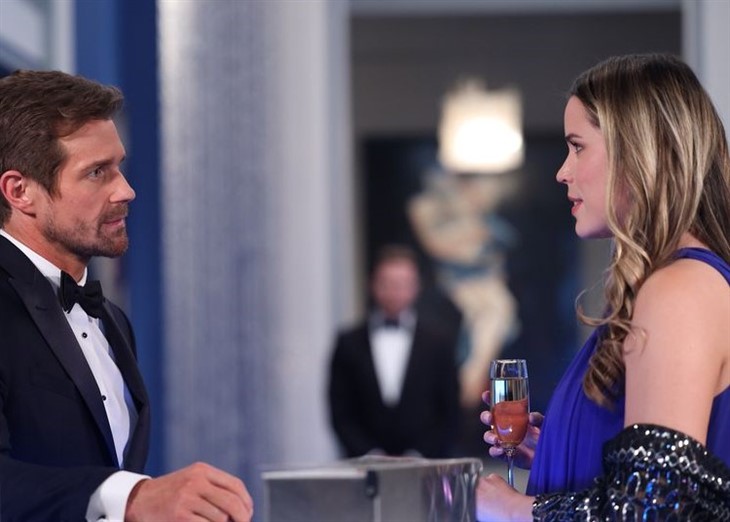 She sank into his arms, but it was still the kind of hug we would have expected to see Sasha give anyone. These two are by no means embracing each other as more than friends.
Now that it's all over and Sasha can put this disaster behind her, is she going to continue having to focus her whole life on processing what happened to her instead of getting on with it already?
GH Spoilers – Hint the Clean-Up Begins
Sasha's life has been a mess for some time now — some fans think for too long, and they're tired of her entire life's story being about rebounding from awful things that have happened to her.
Through the message of strength that the writers have been trying to signal, showcasing Sasha's ability to get through all of the hurdles she has overcome, she's also consistently painted as a victim who needs someone else to rescue her from herself.
This time around, we're hoping she bounces back from all the trauma a little faster. But we can't help but expect that Cody is going to be the next savior in Sasha's life, and his work by saving her from Ferncliff is just step one.
READ THIS: Find out what happens next on General Hospital.
General Hospital Spoilers — Cody Bell Comes Through Again And Again
Something tells us nothing but time and patience is going to bring these two together. Sasha lost her husband. She lost Liam Mike Corbin, her baby boy.
Now, she's lost her mother-in-law, the only family she felt she had left. Cody will have to show up continually and make Sasha feel sure she's not going to lose him before she can ready herself to let him into her heart. How soon will that happen?
Stay tuned for more GH news and spoilers to find out.
For more about what's happening on your favorite soaps and more ways to connect with us, join the conversation on our Facebook Page, check out our Twitter feed, look for an update on our Instagram, follow us on Threads , Always stay up-to-date with us on Google News, or drop us an e-mail HERE! See you there!