General Hospital
General Hospital Spoilers: Who's Setting Up Who-Sonny's Confession, Was The "Pikeman Shipment" Just Coffee?
General Hospital spoilers and rumors tease there may be a question of who's setting up who-Sonny Corinthos (Maurice Benard) will make a confession. Was this "Pikeman shipment" the FBI raided and arrested Sonny over really weapons, or was it part of a trap of his own-and the shipment only coffee?
General Hospital Spoilers – Sonny Corinthos Didn't Seem Upset
Sonny didn't seem upset when the raid happened and he was arrested at the Metro Court-in fact, he told Kristina Corinthos-Davis (Kate Mansi) not to worry, he had it handled.
How could he already have it handled if there was anything to the arrest-and what about the raid that Dex Heller (Evan Hofer) narrowly escaped at the docks?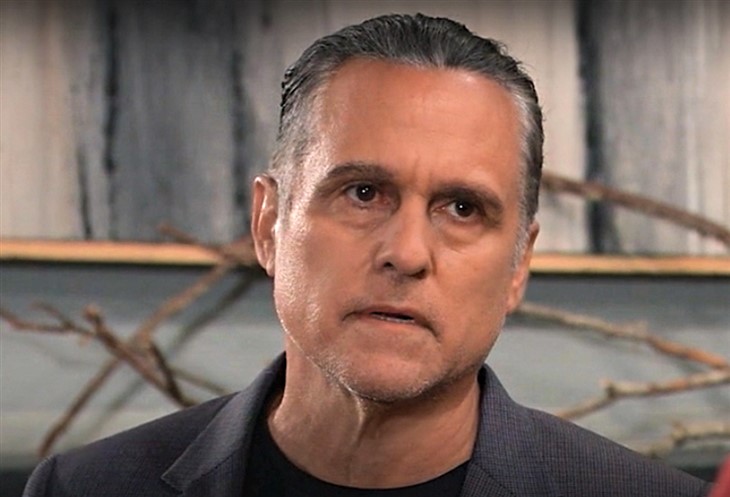 The rest of his men that were there were arrested by the FBI and some by the Coast Guard; Dex and Sonny's men obviously were taken by surprise!
Would Sonny really set up a fake shipment based on fake intel he left for Betty Rutherford (Ella Lentini) that wound up with Cyrus Renault (Jeff Kober) to set a trap?
It's possible-he wanted to cut off the head of the snake, and to get to a hidden head, you have to start at the tail.
GH Spoilers – If Sonny Corinthos Is Using Pikeman To Ship Coffee Beans, That's Not Illegal
If Sonny's using Pikeman to ship coffee beans, possibly a rare imported bean, that's not illegal unless he didn't pay his import tax and tariffs.
That's not a case for the FBI, and possibly not even the Coast Guard, it would be the government entity over imports and exports.
And if the shipment is illegal weapons or weapons of mass destruction, the FBI and Coast Guard would have no legal standing to arrest Sonny.
That would be the Bureau of Industry and Security, under the jurisdiction of the Export Administration Regulations.
Customs and Border Security would also have a hand in seizing such a shipment, but they wouldn't be able to arrest someone.
READ THIS: Find out what happens next on General Hospital.
General Hospital Spoilers – A Raid Was Never Expected
Granted, a raid was never expected but Sonny and Brick (Stephen A. Smith) could have set up a fake Pikeman shipment to attract Mason Gatlin's (Nathanyael Grey) boss.
Sonny was trying to help Ava Jerome (Maura West) who is being blackmailed over Nikolas Cassadine's (Adam Huss) body, who she thinks she murdered. But if the crates in the shipment are opened, and all they are is coffee beans or maybe even just packing material, the Feds won't have a case!
Sonny even has a clue from Carly Spencer (Laura Wright) who saw Austin going into the prison carrying a bag while she was visiting Drew Cain (Cameron Mathison).
That could be coincidence or as happens, purposeful, since it was Austin who was tasked with delivering the fake intel to the boss-Cyrus!
Be sure to catch up on everything happening with GH right now. Come back here often for General Hospital spoilers, news, and updates.
For more about what's happening on your favorite soaps and more ways to connect with us, join the conversation on our Facebook Page, check out our Twitter feed, look for an update on our Instagram, follow us on Threads , Always stay up-to-date with us on Google News, or drop us an e-mail HERE! See you there!