Celebrity
Helen Mirren Disagrees that Older Women Shouldn't Have Long Hair – At 77 She Proves Beauty Is Ageless With Latest Appearence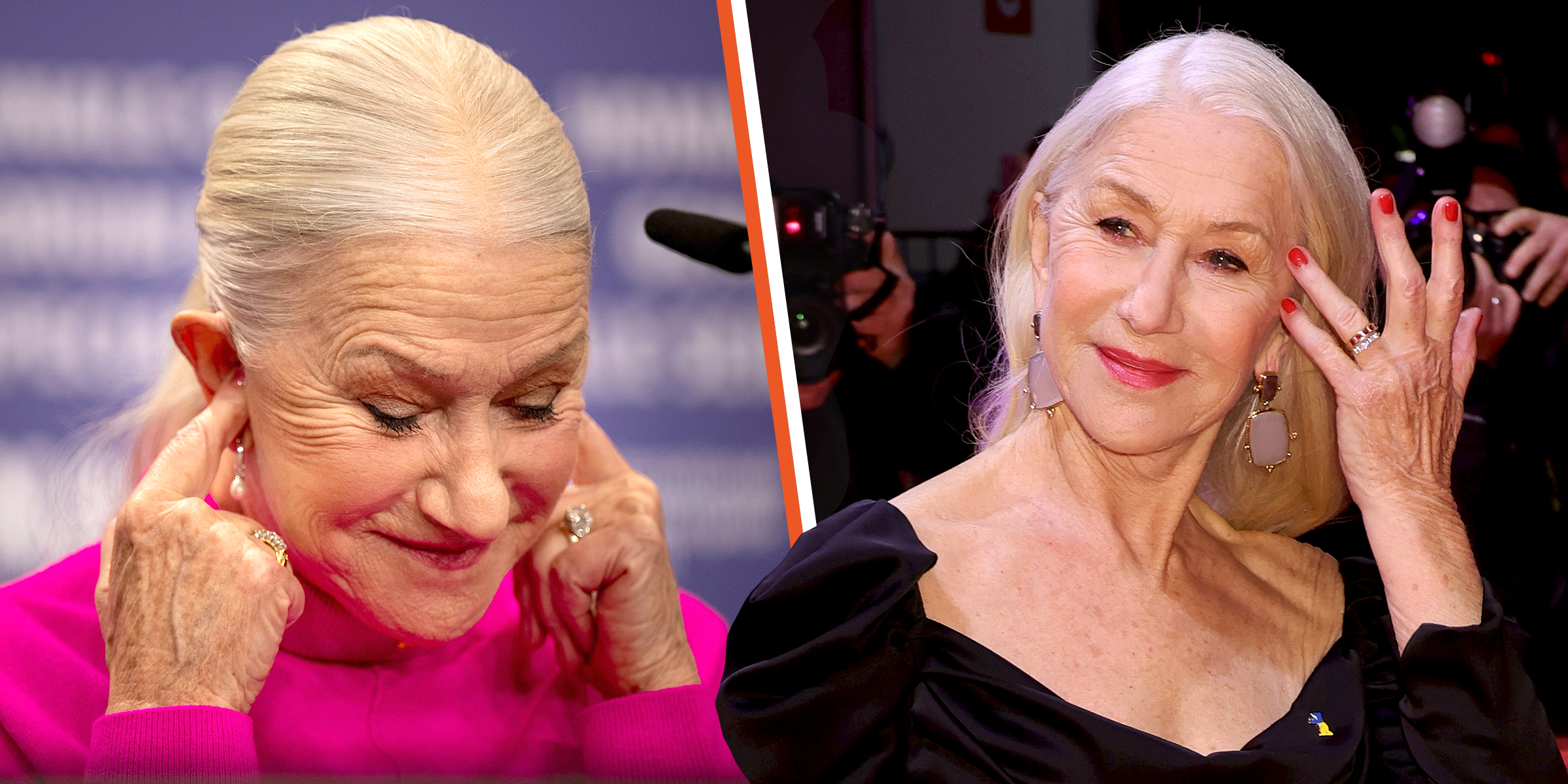 Helen Mirren is 77, but she's still young inside and goes at her own risk, seamlessly changing her haircuts. But her recent appearance at Cannes stole the spotlight, as no one anticipated witnessing Mirren sporting such a radical look.
Helen Mirren, a living legend in the entertainment industry, has earned her reputation as one of the most versatile actresses of our time. While she has delivered countless remarkable performances, one role that stands out is her portrayal of Queen Elizabeth II in the acclaimed film "The Queen" (2006), a performance that garnered her an Academy Award for Best Actress.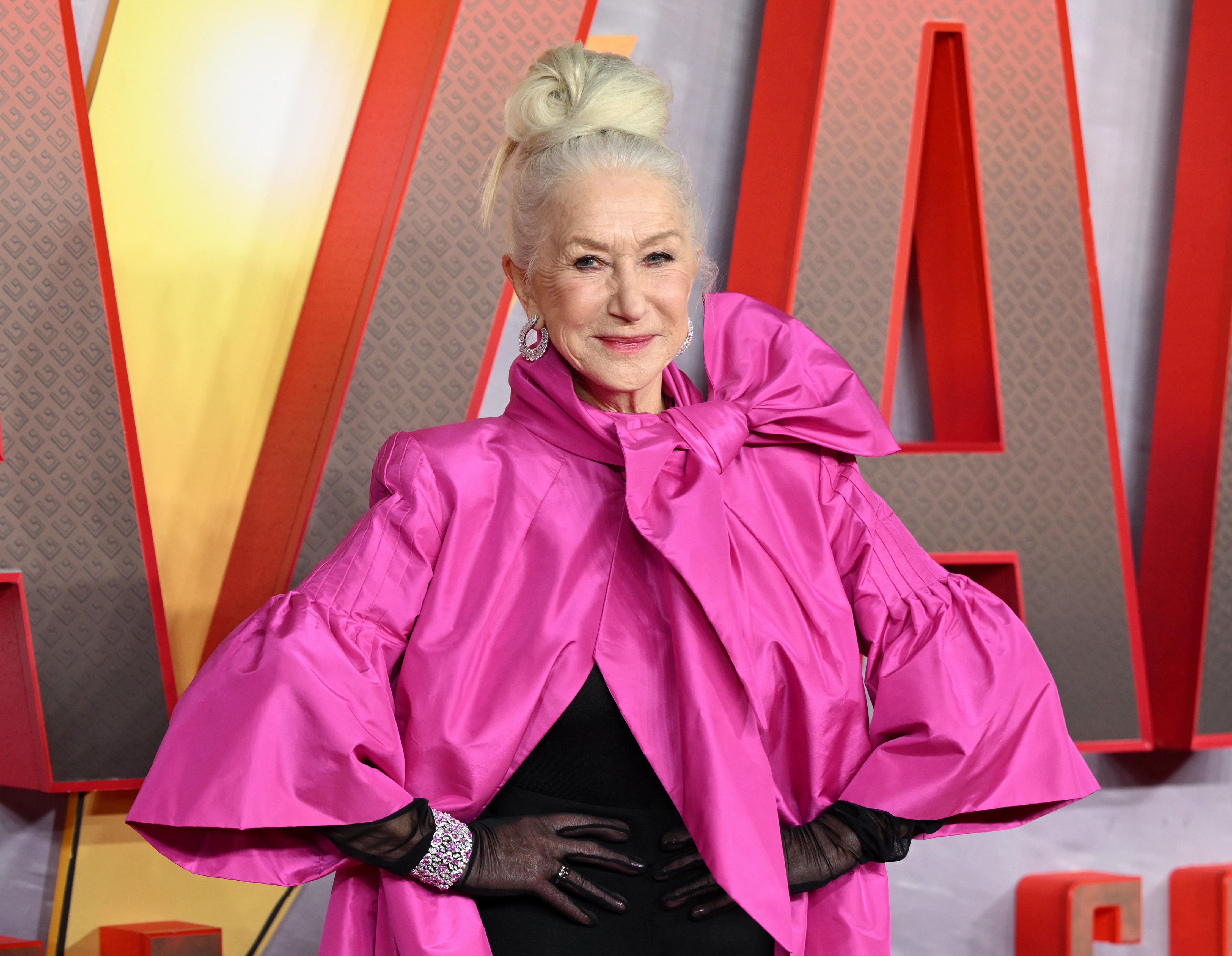 Dame Helen Mirren attends the "Shazam! Fury of the Gods" UK Special Screening at Cineworld Leicester Square on March 07, 2023 in London, England | Source: Getty Images
In addition to her on-screen talent, Mirren's real-life persona is equally captivating. At the age of 77, she fearlessly wears extravagant looks and effortlessly changes the color of her hair, akin to the pace of scenes in blockbuster films.
Unfortunately, Helen Mirren battled a lot of her own monsters before becoming so confident.
 

Xem bài viết này trên Instagram

 
Mirren can be likened to the queen of chess in Hollywood, captivating audiences with her every move, constantly evoking admiration and surprise. Her presence on the red carpet is a masterclass in confidence and grace, a testament to her years of experience and unwavering self-assurance. It is important to note that such self-confidence did not come overnight, but has been cultivated throughout her illustrious career.
Helen Mirren as No One Knows Her
It may come as a surprise to many that behind the bright, provocative, and incredibly talented star of films such as "Gosford Park" and "The Madness of King George," there lies a deep well of self-doubt, deeming herself even "ugly."
In a candid interview with The Telegraph, Mirren revealed that she has long grappled with acute insecurity, unable to fully embrace or believe the praise that comes her way. The actress revealed,
"I have experienced insecurity all my life, and I still do on a daily basis."
 

Xem bài viết này trên Instagram

 
Mirren's journey with insecurity traces back to her teenage years, when she experienced the debilitating effects of panic attacks. "There were so many things I didn't like: my legs were too fat and all sorts of other issues," the actress admitted. "I have never felt beautiful," she added.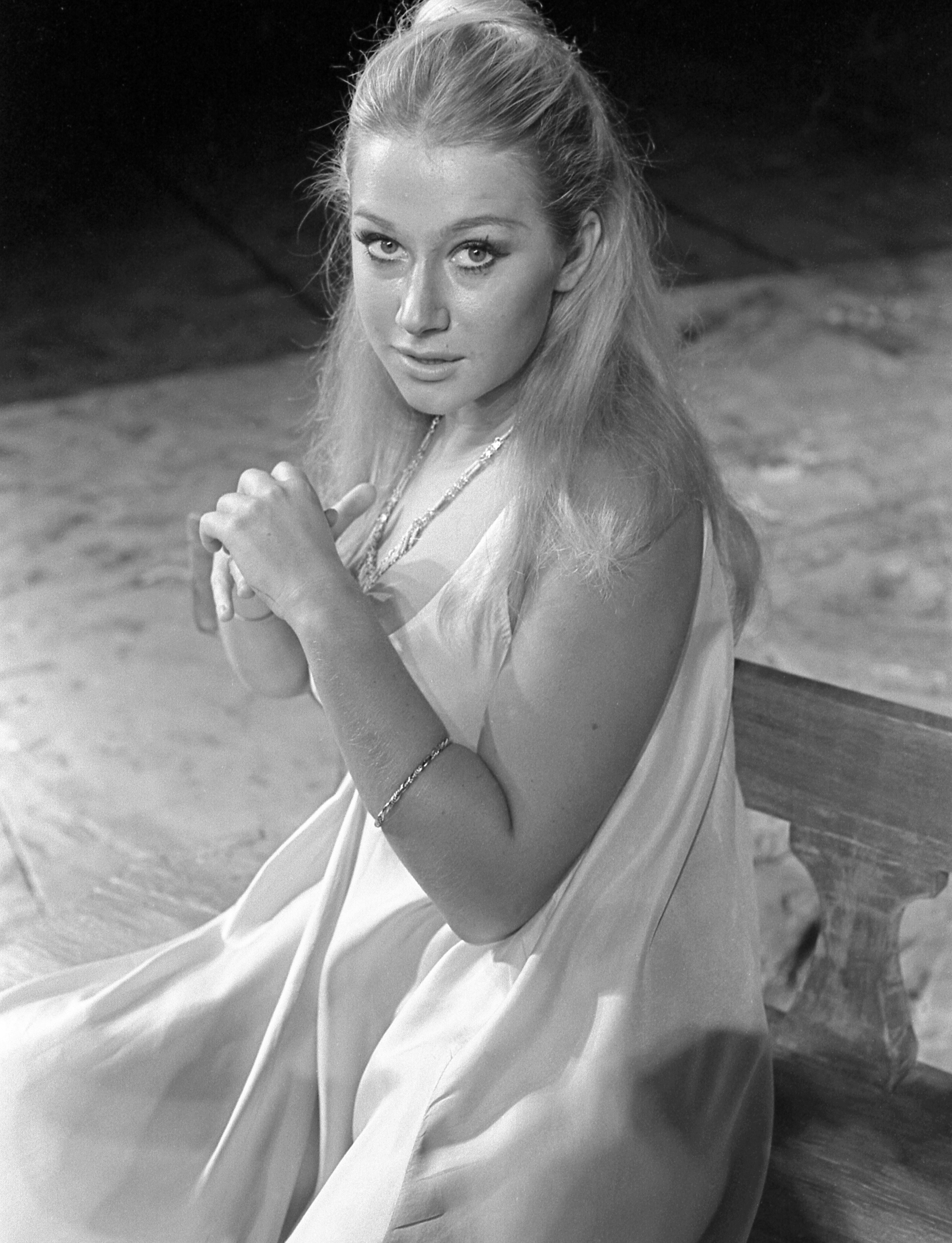 Actress Helen Mirren as Cressida, in a scene from "Troilus and Cressida" at the Royal Shakespeare Theatre in Stratford, 1968. | Source: Getty Images
In another interview, Helen made a radical statement, admitting that the word "beautiful" makes her sick to her stomach. She revealed, "I hate that word. Kate Moss is beautiful, so is David Beckham, and I can appreciate a beautiful girl walking down the street. Young is beautiful. But the majority of us are something else, and I wish there was another word for it."
 

Xem bài viết này trên Instagram

 
When confronted with compliments suggesting that she has only become more attractive with age, Mirren approaches them with skepticism. "Oh no, I definitely don't look better now than when I was young. Definitely not. Of course, I looked better then," she laughed.
Helen Mirren's Experiments with Appearance and Self-Acceptance
Throughout her life, Mirren held the belief that she would never marry. However, fate had other plans when she crossed paths with Taylor Hackford in 1986. The meeting marked the beginning of a remarkable love story that has endured for over 30 years. Hackford, Mirren's husband, has become her steadfast support system, cherishing her for who she truly is.
 

Xem bài viết này trên Instagram

 
As Helen has aged, she openly acknowledges a shift in her attitude towards herself, particularly in relation to her appearance. With the passing years, she has become less preoccupied with how she looks.
"I don't look that good, but I don't care," the actress joked.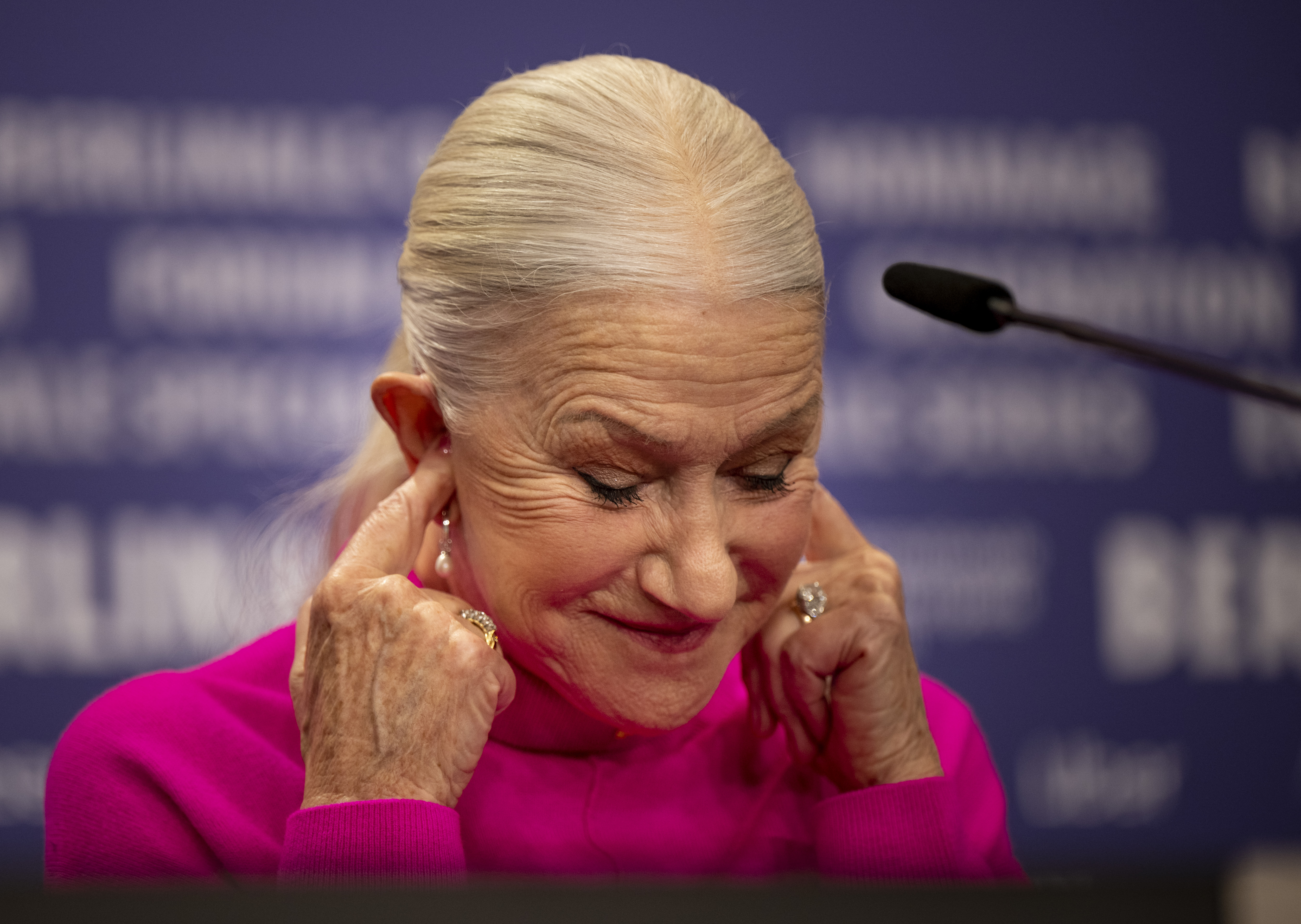 Helen Mirren covers her ears at the press conference for the film "Golda". The film is screening in the Berlinale Special Gala section, 2023. | Source: Getty Images
During the lockdown period, Helen Mirren, renowned for her signature short haircut, allowed her hair to grow for her role in "Shazam! Fury of the Gods." However, what started as a practical decision soon led to a personal revelation. Mirren found herself enjoying the look of her long tresses and subsequently decided against cutting it. "I thought, you know what, it's pretty cool, I think I'll stick with it for a little while. It will come off eventually… but I'm kind of enjoying it, it's quite radical," said the actress.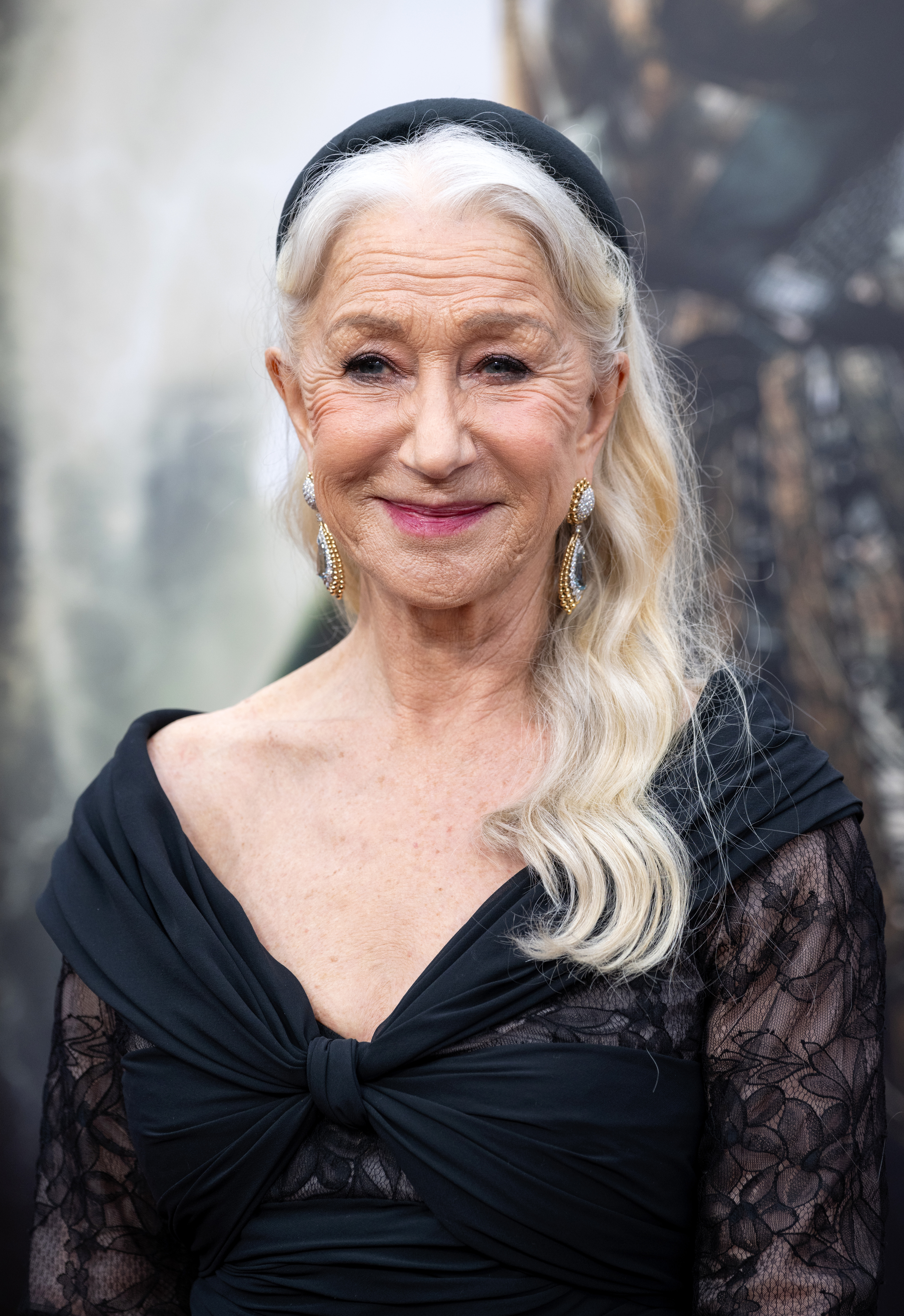 Helen Miren attends the Los Angeles Premiere Of Warner Bros.' "Shazam! Fury Of The Gods" held at Regency Village Theatre on March 14, 2023 in Los Angeles, California.| Source: Getty Images
During a recent television appearance, Mirren boldly questioned the prevailing notion that older women should refrain from having long hair, saying that she "couldn't be bothered' to cut it." The acclaimed actress took a stance against this opinion, refuting the idea that age should dictate one's hairstyle choices.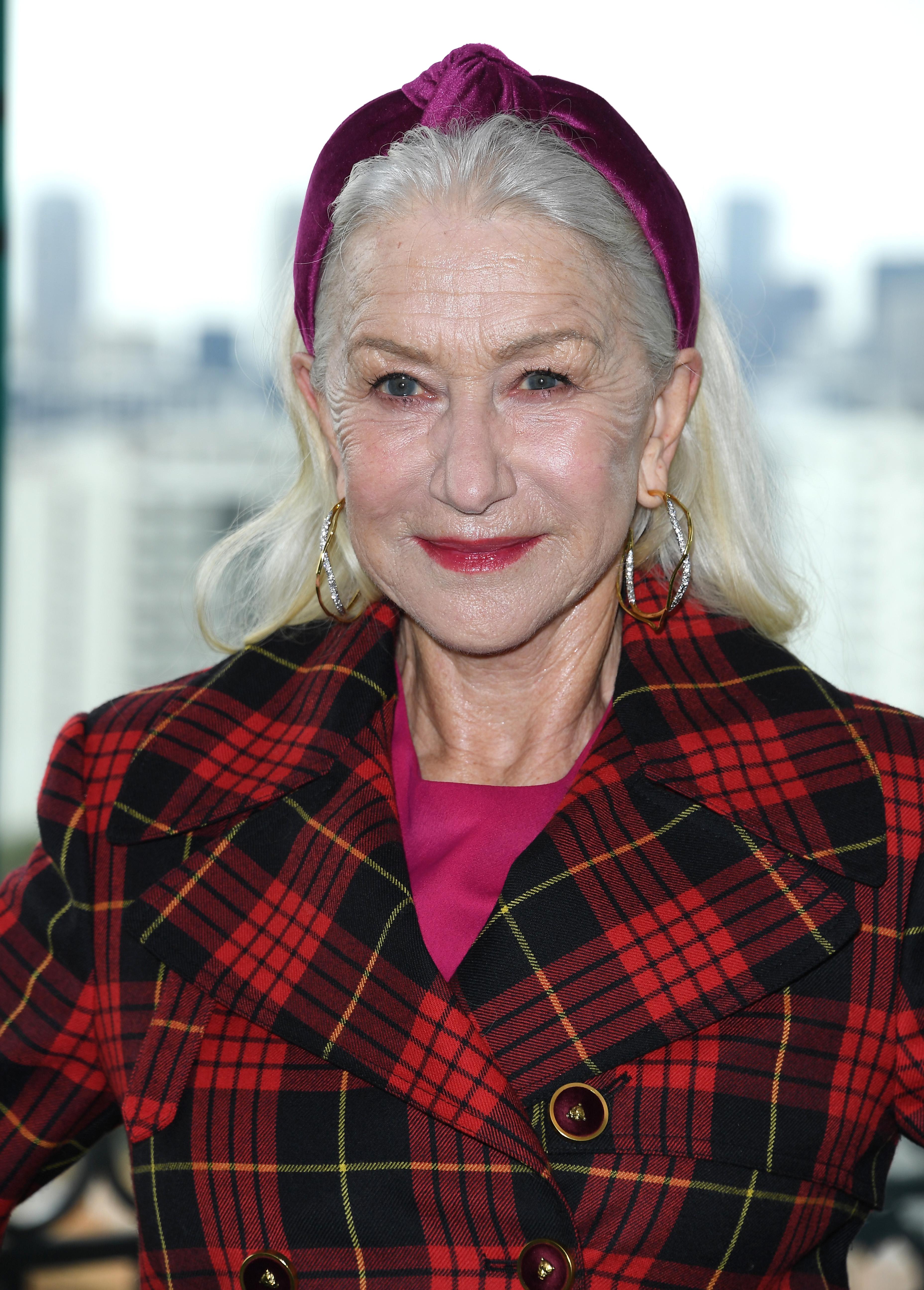 Helen Mirrenposes at the Photo Call For Warner Bros. "Shazam! Fury Of The Gods" at The London West Hollywood at Beverly Hills on February 27, 2023 in West Hollywood, California. | Source: Getty Images
It has been revealed that Helen hasn't worn her hair long since she was twenty, adding another layer of significance to her decision to wear it long. In expressing her pride in representing women over 60, Mirren underscored the notion that age should not be a barrier to creativity, passion, and energy. "So it's just self-motivated, really, and never give up. And find enjoyment, if it's possible in your life."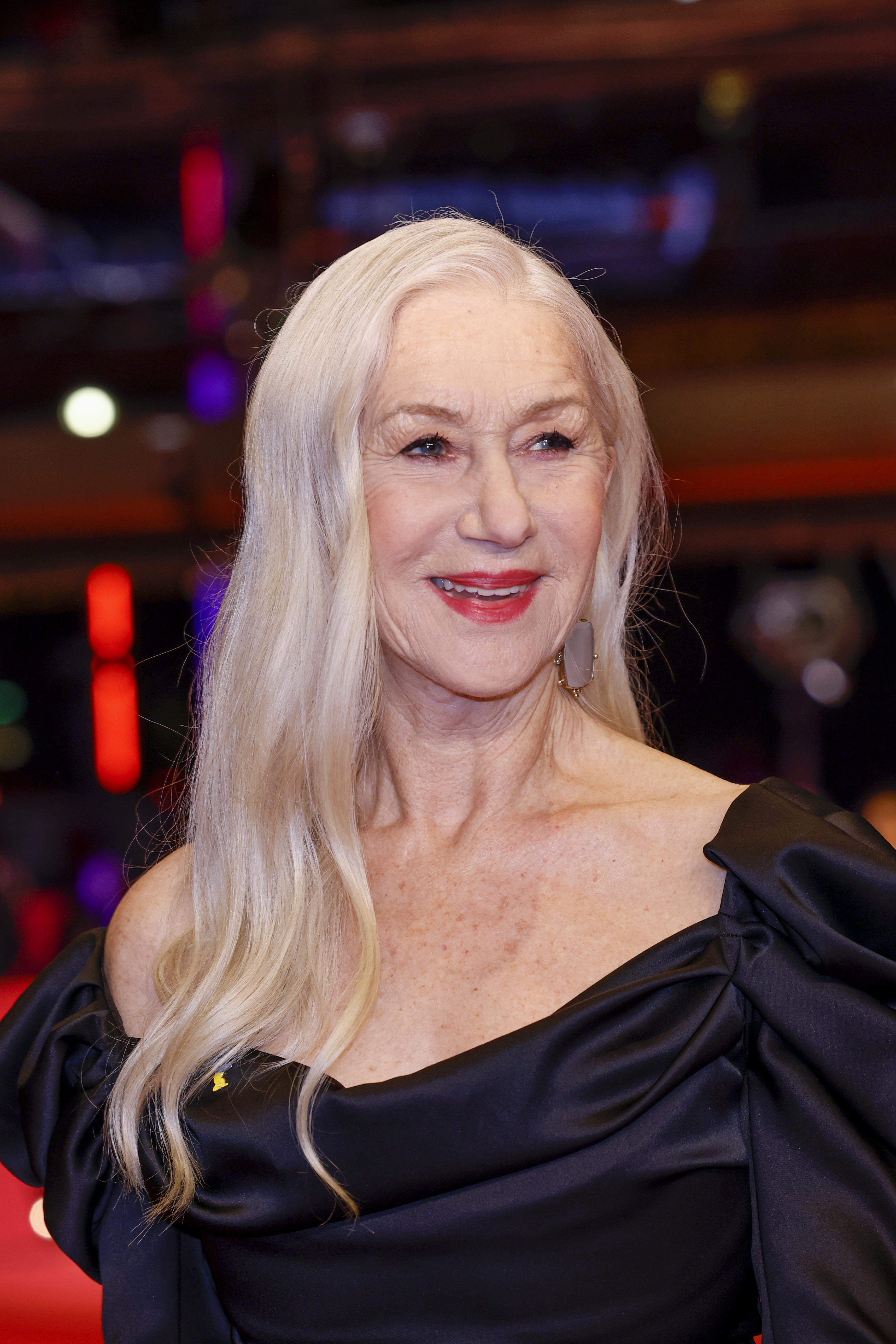 US actress Helen Mirren at the "Golda" premiere and European Shooting Stars 2023 red carpet during the 73rd Berlinale International Film Festival Berlin at Berlinale Palast on February 20, 2023 in Berlin, Germany. | Source: Getty Images
The last Helen Mirren's outing just made everyone speechless.
In a powerful display of self-acceptance, Helen Mirren has reached a point in her life where she embraces herself as she is. She no longer feels the need for her photos to be retouched, proudly showcasing her natural appearance.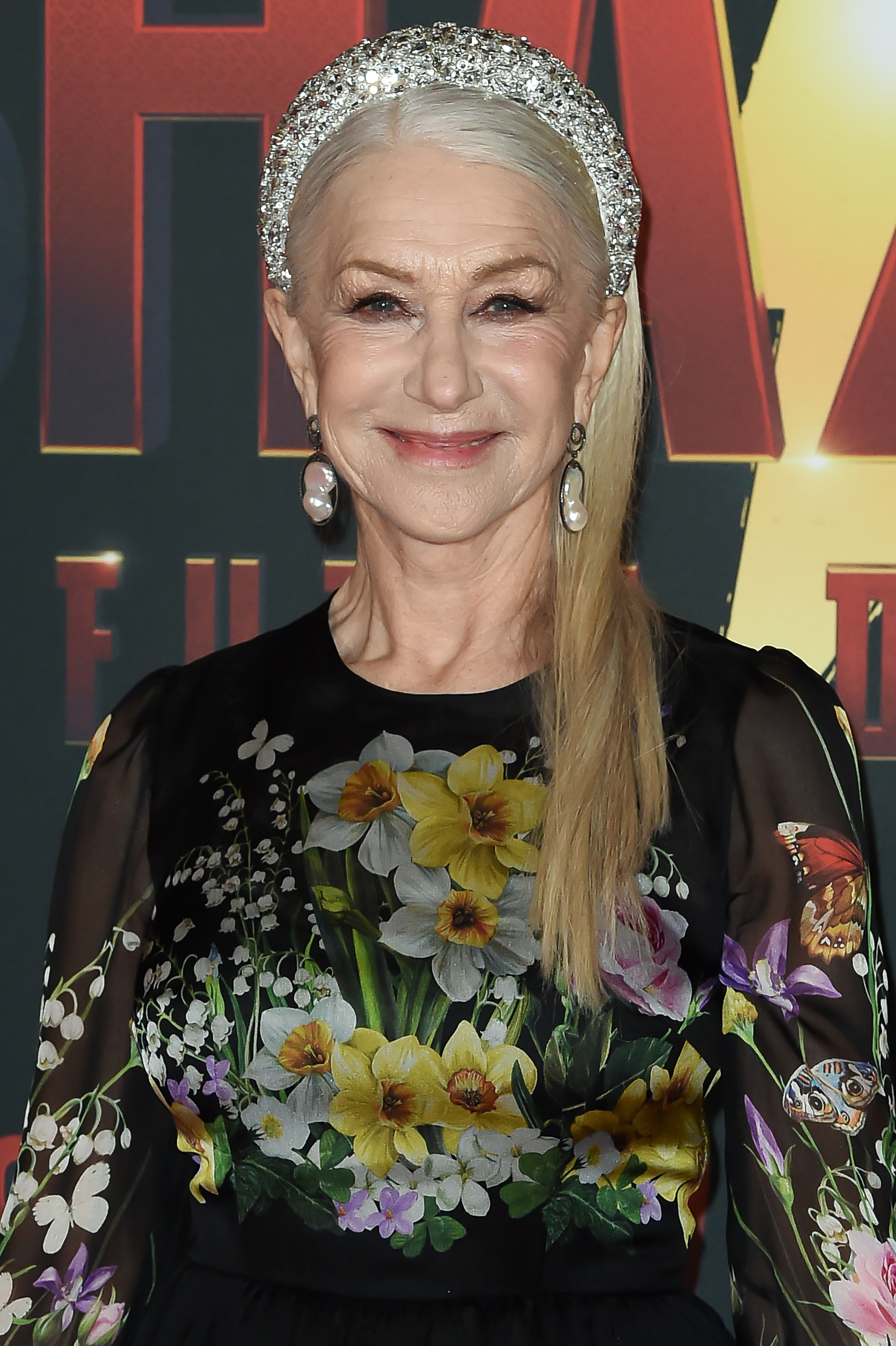 British naturalized American actress Helen Mirren attends the premiere for Shazam! Fury Of The Gods at The Space Cinema Moderno, Rome (Italy), March 3rd, 2023. | Source: Getty Images
Mirren's decision to age gracefully reflects her resilience, as she refuses to let societal pressures dictate her self-worth.
"You either die young or you get older. That's the reality. I don't want to die young. I never did want to die young. I'm too curious about life," Mirren said.
 

Xem bài viết này trên Instagram

 
During the opening of the Cannes Film Festival, Mirren confidently checkmated the idea of a traditional hairstyle. The 77-year-old actress made a bold fashion statement by dyeing her hair a vibrant combination of bright blue and purple. This unconventional and eye-catching updo perfectly complemented her stunning dress, showcasing her unique sense of style.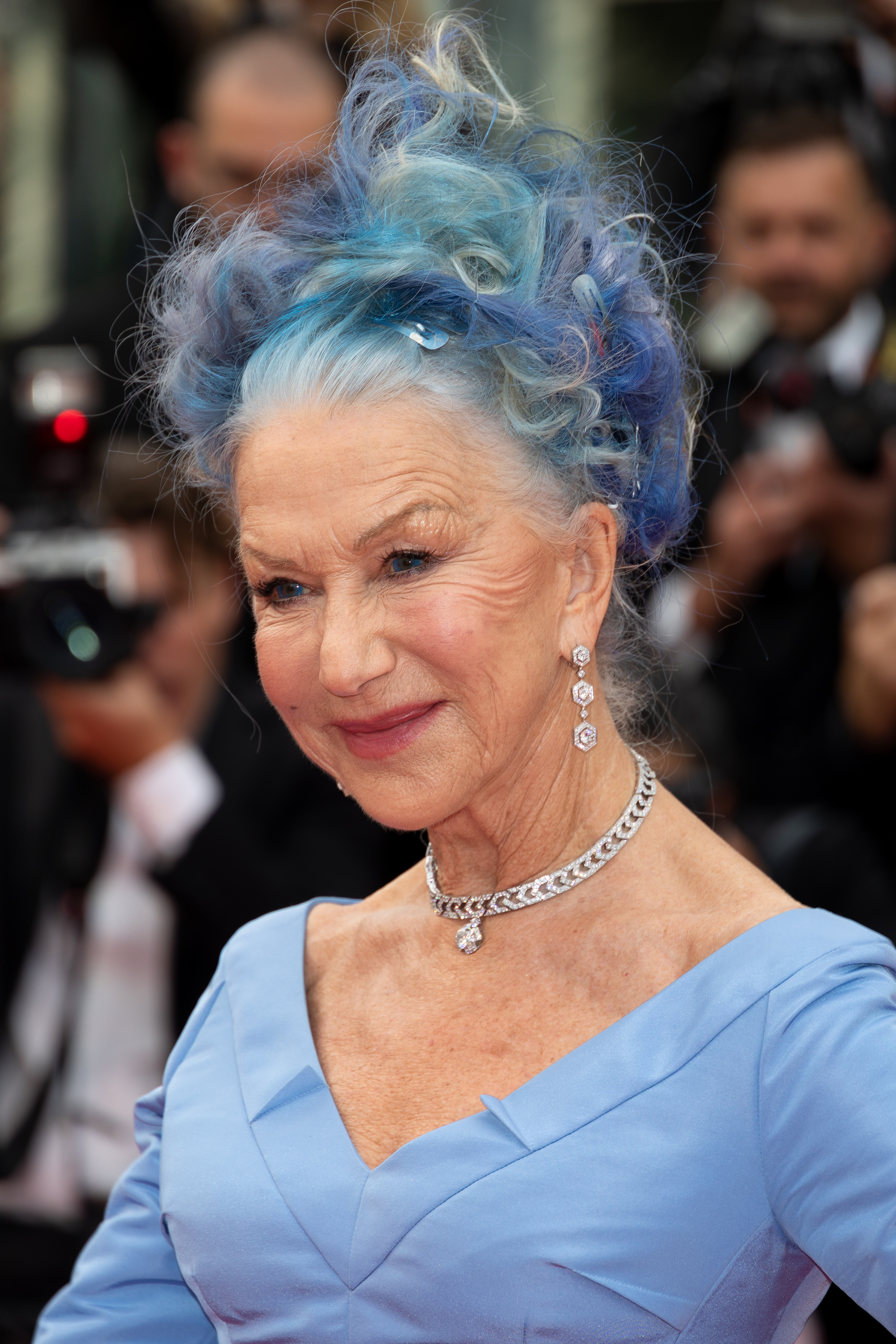 Helen Mirren attends the "Jeanne du Barry" Screening & opening ceremony red carpet at the 76th annual Cannes film festival at Palais des Festivals on May 16, 2023 in Cannes, France. | Source: Getty Images
Helen Mirren firmly believes that actors should not be solely judged by their appearance, as this narrow focus overlooks the richness and complexity of real-life individuals. Mirren emphasized that true beauty and talent lie in the vast range of human differences.
"On the movie screen, your face is 10ft high and 6ft wide. It's huge. And I, as a cinemagoer, like to see beautiful faces up there – it's a pleasure. But there's also story and entertainment, and one wants variety in that. You also want, as an audience member, to see people that you recognize and can identify with," she stated.
 

Xem bài viết này trên Instagram

 
Helen has found a positive side to her constant doubts and self-deprecation, calling imposter syndrome her superpower. Mirren believes that her insecurities actually serve as a catalyst for personal growth and improvement in her craft as an actress.