Celebrity
'I'm at a Loss for Words': Helen Mirren Stunned Fans Posing for Spouse in Swimsuit in her 60s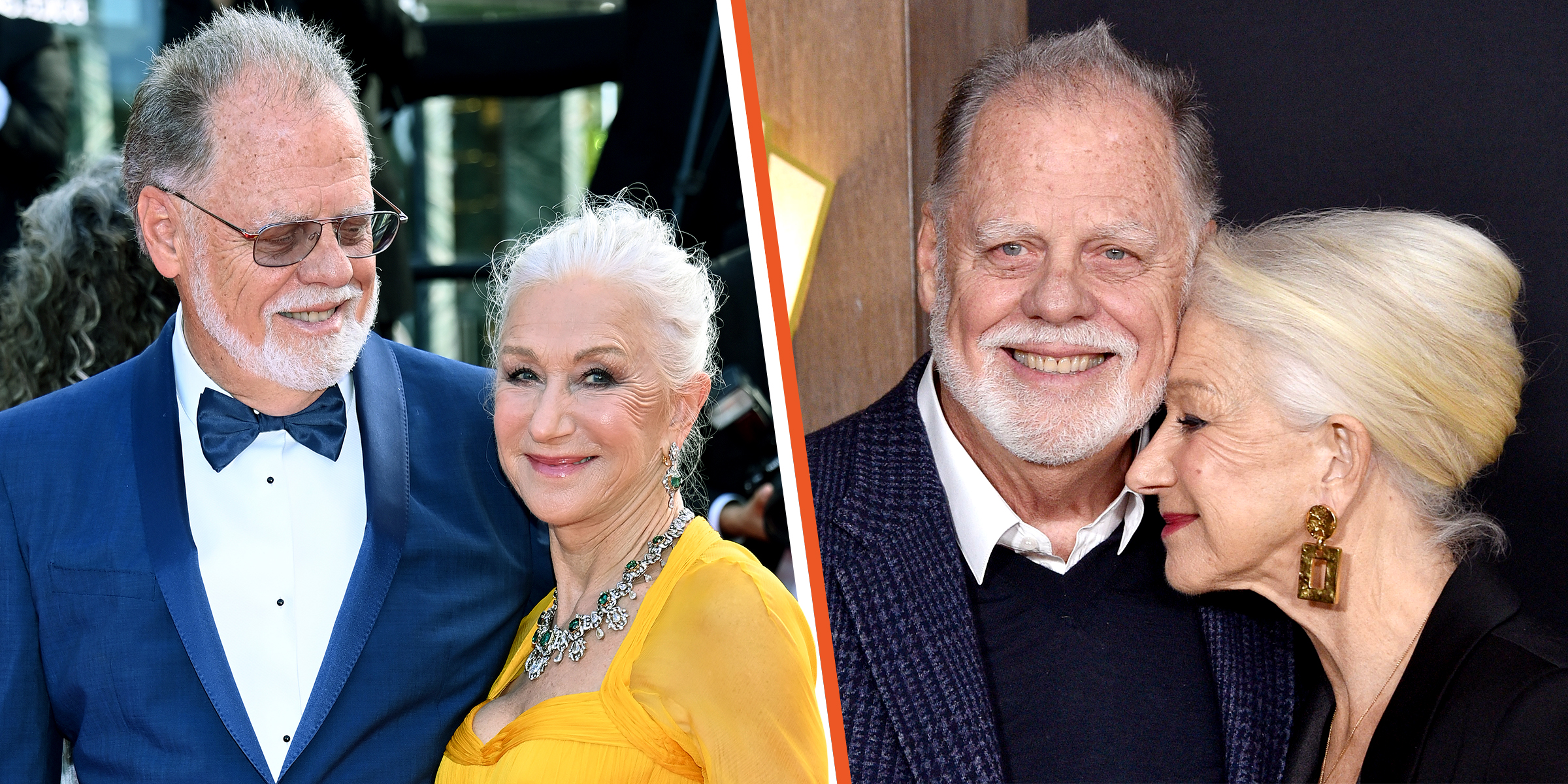 Helen Mirren used a food metaphor to describe how her views on marriage changed.
"Now this is what aging gracefully means… " a fan wrote nearly a decade after an infamous bikini photo of the Brit first came to light.
The dame has not been shy to express her feelings about what the viral sensation means to her.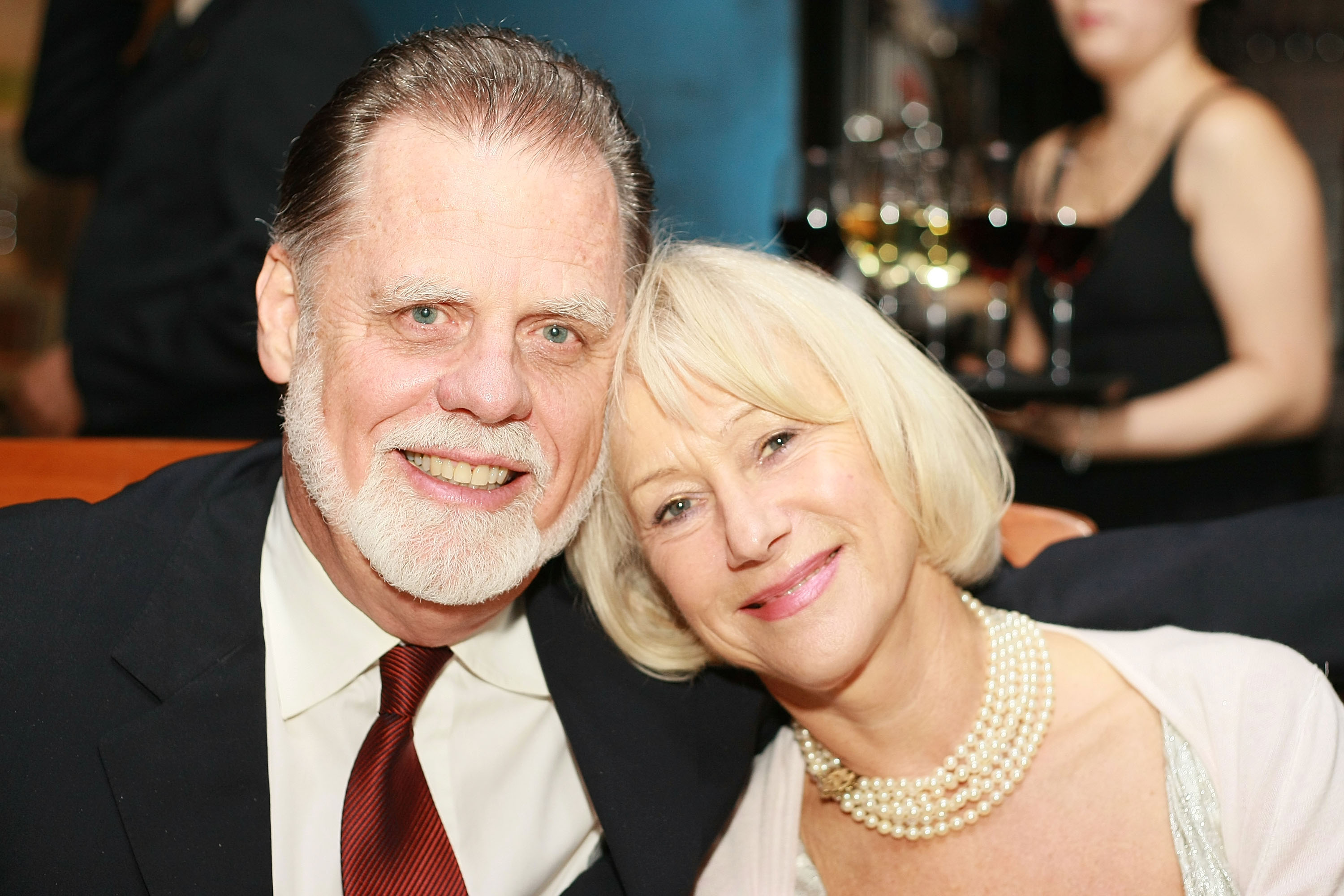 Director Taylor Hackford and Dame Helen Mirren attend the 7th Directors Guild of America Honors after-party at Nobu, on October 16, 2008, in New York City. | Source: Getty Images
If a photo is worth 1000 words, Dame Helen Mirren has more than met that quota by going on the record to multiple outlets to explain the viral photo of her posing in a red bikini with a white trim in 2008.
The actress has performed since her teens, but she is a late bloomer, only becoming a household name and finding love when she was older. The star consciously chose work over relationships, that is, until she met Taylor Hackford.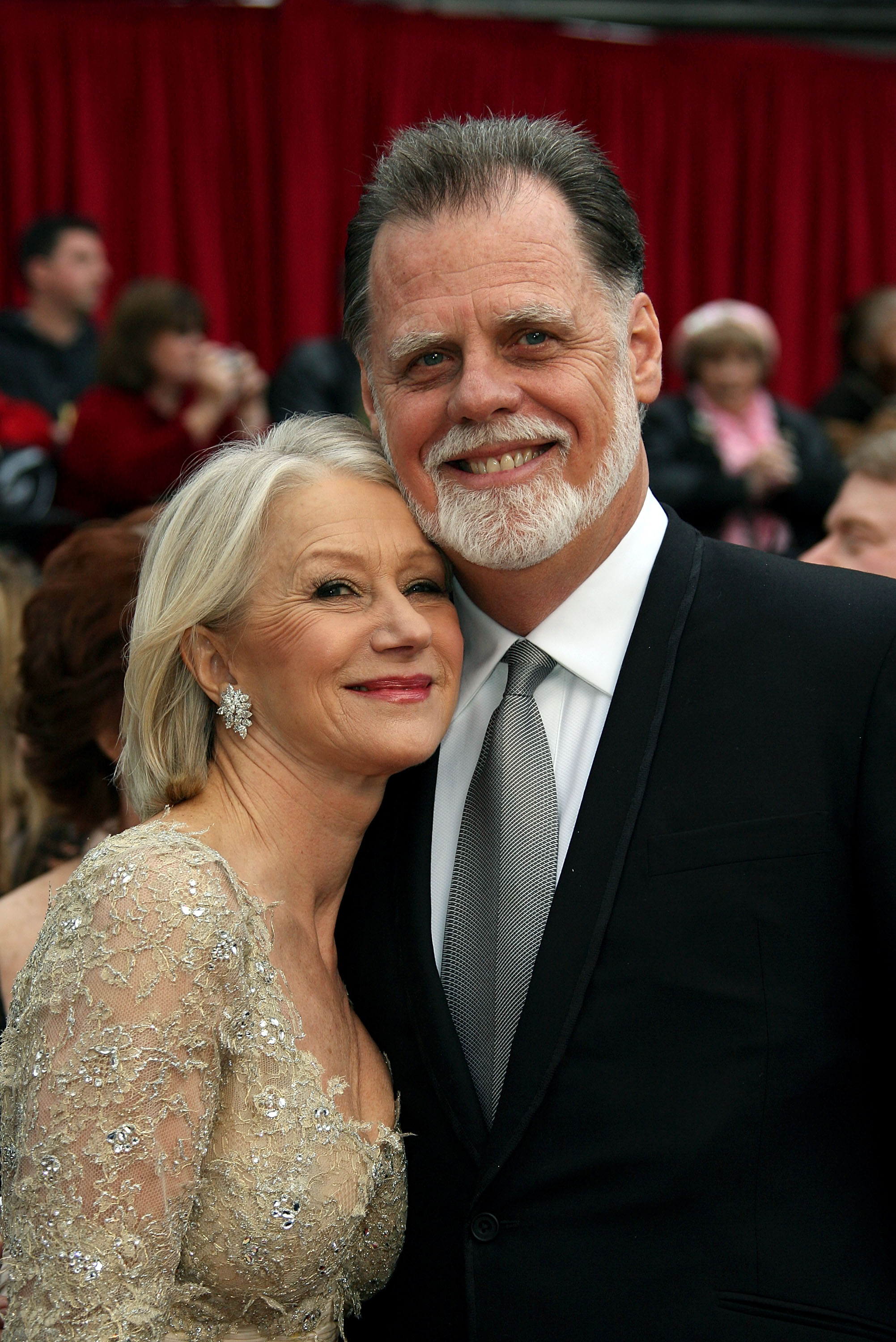 Dame Helen Mirren and husband Taylor Hackford attend the 79th Annual Academy Awards held at the Kodak Theatre, on February 25, 2007, in Hollywood, California. | Source: Getty Images
"I was 38 when I met Taylor, pretty late in life," she mused in a 2016 AARP interview. The first time they met, she was furious as the director had kept her waiting for her "White Nights" audition. She landed the part, and their relationship improved considerably as they got to know each other.
The couple bonded over their working-class backgrounds, love for adventure travel, and a similar outlook on storytelling. While her support for his two kids from previous marriages did not change her stance on becoming a mother, his being an excellent parent endeared him to her. She explained.
"I have to say that the thing I loved most about Taylor was his absolute, total commitment to his children."
The couple were in a committed relationship for 12 years before Mirren, then 52, tied the knot with the greatest love of her life in 1997. "We got married in the end because we realized that we were going to be together forever," she shared.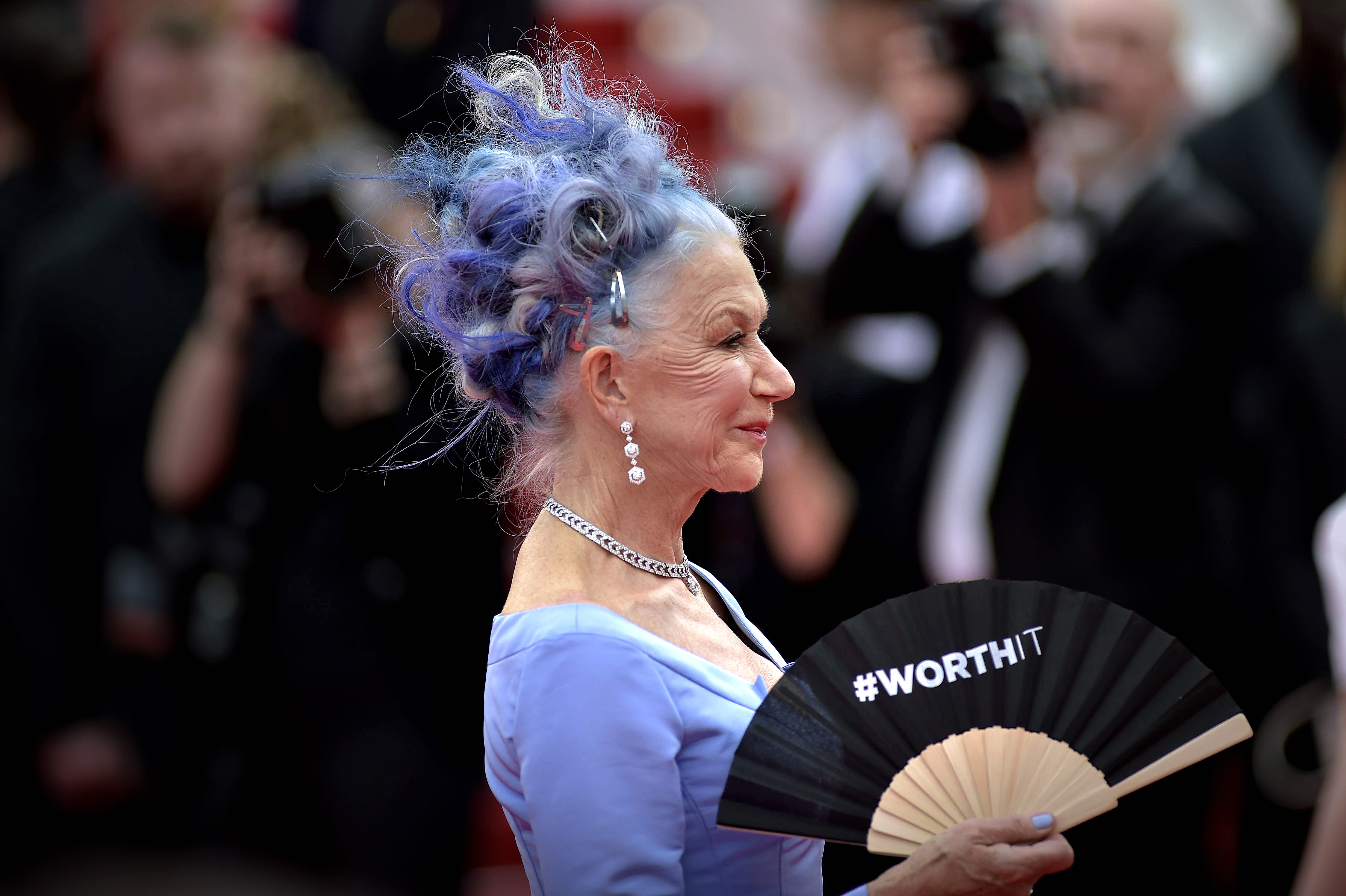 Helen Mirren at the Cannes Film Festival 2023 opening ceremony and red carpet for the film "Jeanne du Barry," in Cannes, France, on May 16th, 2023 | Source: Getty Images
Some factors that contributed to the decision were the legal ramifications, like estate planning, and that they sensed their families wished for them to do so. She elaborated:
"I always said I have nothing against marriage; it just wasn't to my taste, like turnips. It took me a very long time to come around to acquiring the taste. I just had to meet the right turnip."
During a press junket for the "Yellowstone" spinoff "1923," in which she reunited with Harrison Ford to play a married couple, she opened up about her marriage.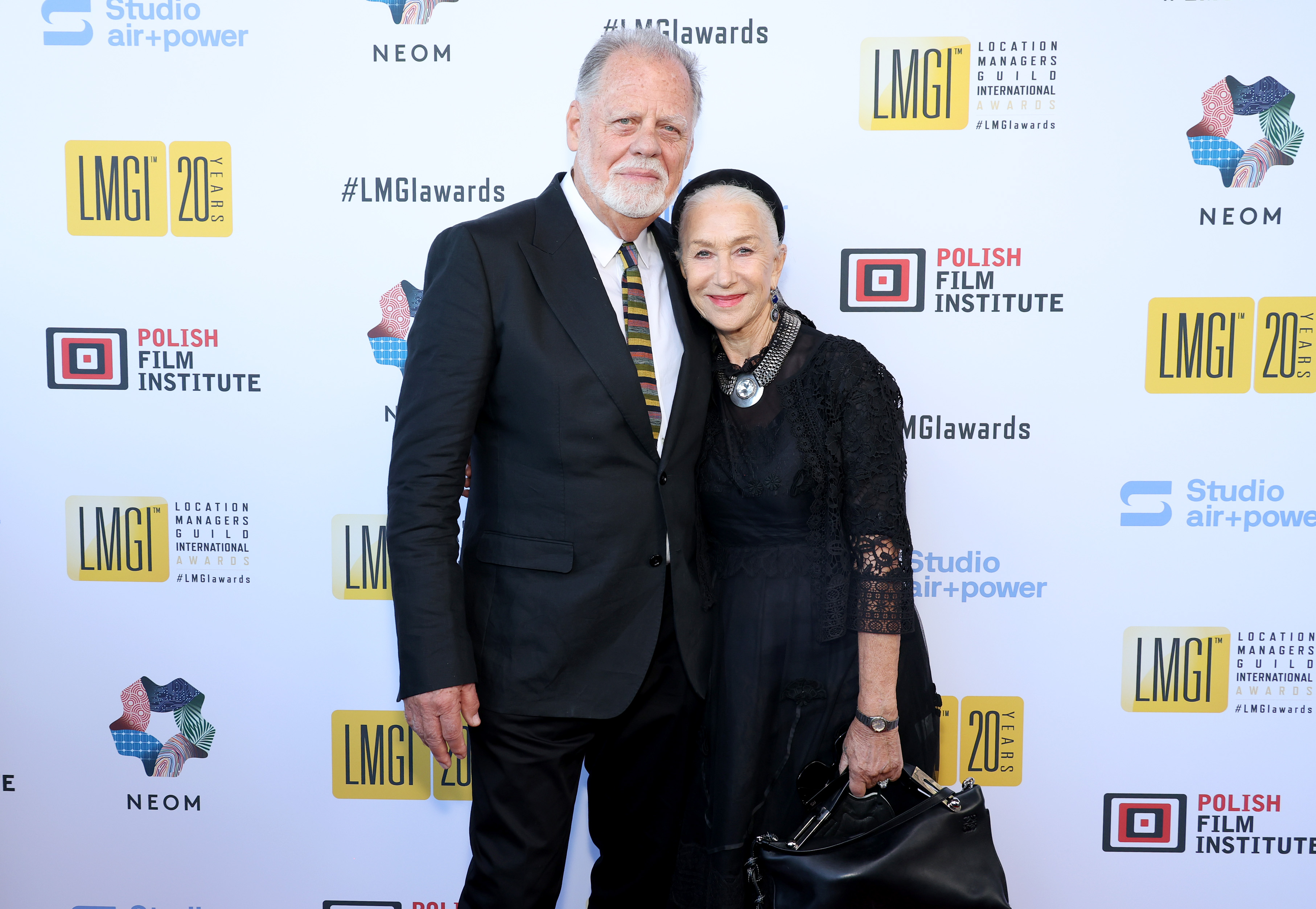 Taylor Hackford and Helen Mirren attend the 10th Annual LMGI Awards Honoring Location Managers at The Eli and Edythe Broad Stage, on August 26, 2023, in Santa Monica, California. | Source: Getty Images
The actors had previously played opposite each other in 1986's "The Mosquito Coast." "It's an equal partnership," she said on working with Ford, "and I know from being with my husband." The star added:
"We've been married now for, I've completely forgotten how long we've been married for. But, you know, quite a long time."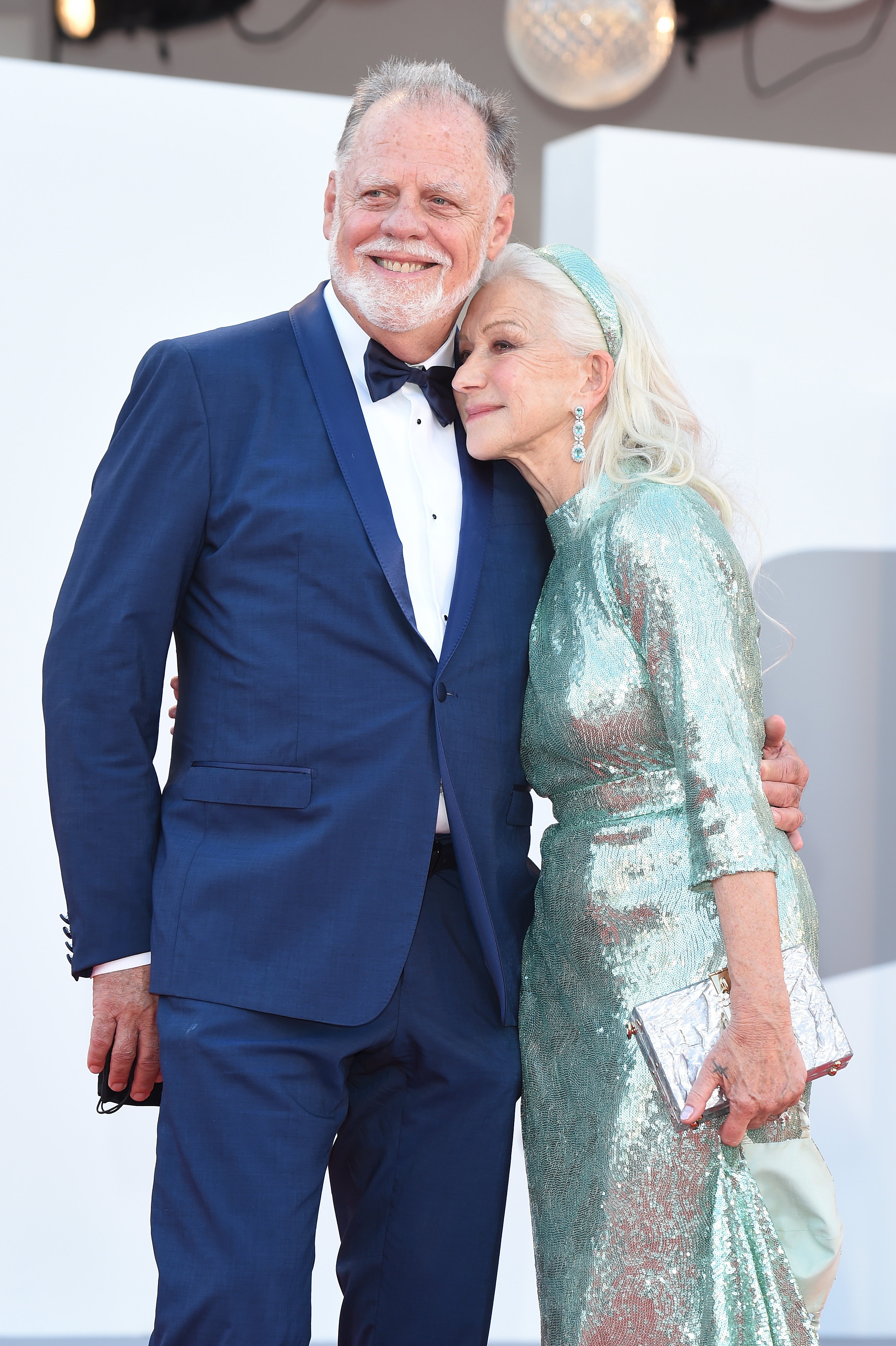 Taylor Hackford and Helen Mirren at the red carpet for the movie "Madres Paralelas" during the 78th Venice International Film Festival, on September 1, 2021, in Venice, Italy. | Source: Getty Images
The Famous Swimsuit Photo
In 2008, Mirren and her husband were having a wonderful Italian beach vacation. She said they trekked over cacti just to get to a swimming spot with nobody else around, just as her hubby liked it.
She took a snap of the director and, in turn, struck a pose for him. The moment she sucked in her stomach, she saw a flash in the distance in the hills and went down "spread-eagle" on the rocks to get out of the shot of a perceived paparazzo.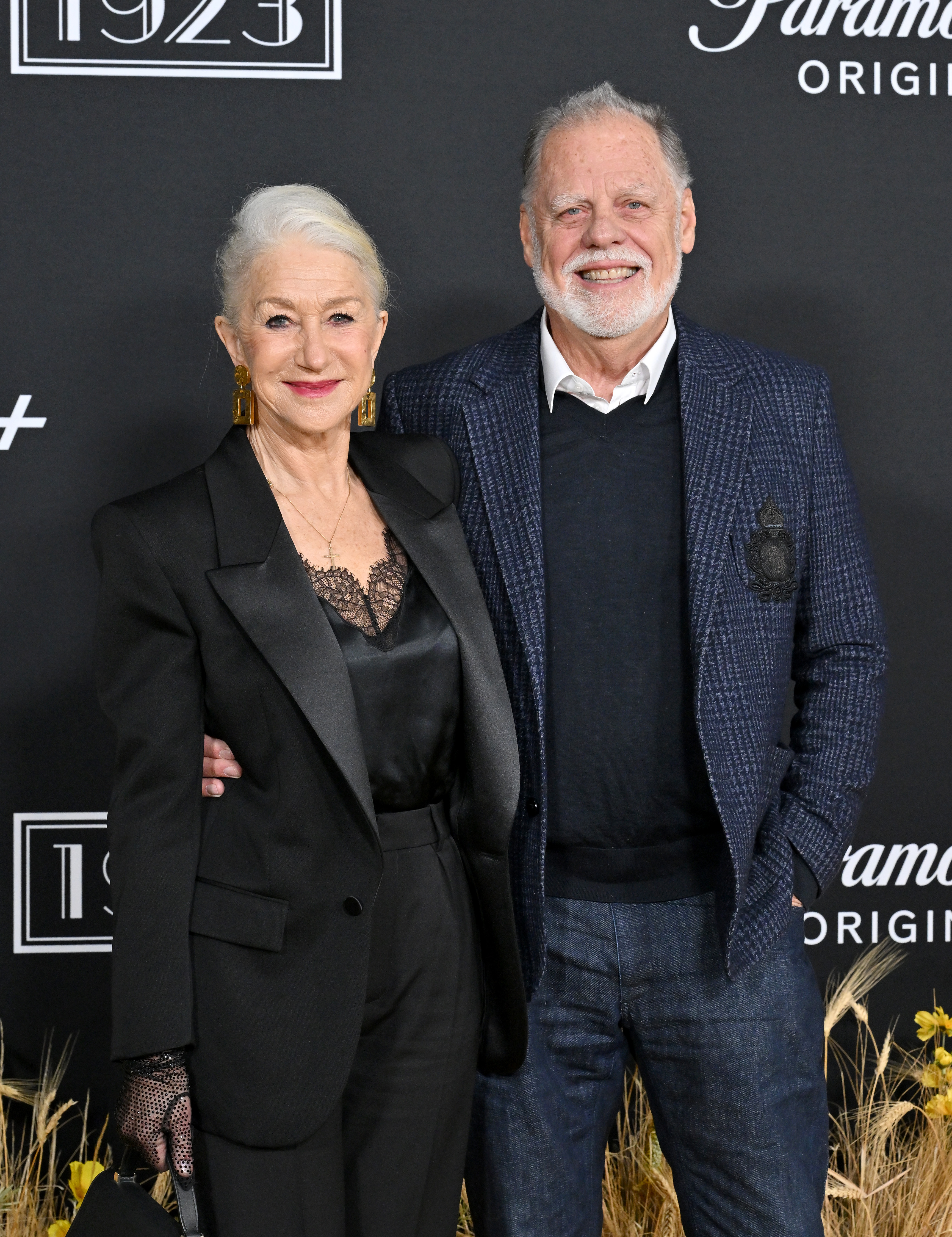 Helen Mirren and Taylor Hackford attend the Los Angeles premiere of Paramount+'s "1923" at Hollywood American Legion, on December 2, 2022, in Los Angeles, California. | Source: Getty Images
When her husband turned around, the photographer was effectively hiding, and he called his wife "paranoid." Three days later, a photo of a 63-year-old Mirren looking into the distance in her bikini, hand held over her brow, was posted by a tabloid and went viral.
Recounting the event on season seven of "Ellen" a few years later, the dame said the shot was "pure luck." She deadpanned, "I look at that picture and say, god, I wish I look like that. But I don't."
The actress explained that just a week before, she had been on a public beach with hundreds of people around in France, and no one bothered to take her photograph. Ellen DeGeneres joked that now we know why she was in such great shape, with her "scaling cactuses and mountains."
The Helen Mirren effect: Bikini sales soar with women over 50. http://t.co/r4FtCv8Tvk pic.twitter.com/NIUGjzmxz2

— Independent Style (@Indo_Style_) July 13, 2015
Fans Were Stunned after Seeing Helen Mirren's Famous Pic in Two-Piece
Years later, people were still thrilled and inspired by the photo. There was a resurgence of the snap when she was asked about it on television in 2019. Once again, she clarified how she had postured for her husband:
"I tried to suck my cheeks in. I tried to look… good."
In the comments of a Daily Mail post, readers expressed their appreciation for the stolen moment. "I can only hope that I look that good at 74!!" one gushed.

A Daily Mail reader comments on Helen Mirren's viral photo. | Source: Daily Mail
"I would love to look that good now – let alone when I'm in my 70s!" another seconded. It should be noted that she was in her mid-sixties when the photograph was taken, which is by no means unimpressive.
"She looks fantastic. If I sucked my stomach in, I still wouldn't look that good in a bikini, and I'm 20 years younger than her," an admirer pointed out. "WOW, she looks amazing. I could only wish to look that good at that age," one said. A second agreed:
"I'm at a loss for words. She looks gorgeous!"

A Daily Mail reader comments on Helen Mirren's viral photo. | Source: Daily Mail
"Now this is what aging gracefully means….. " a reader ruminated, "natural with no plastic bits. She knows her age and appreciates it and doesn't hide from it. Good for her!"
"Finally, someone I can complement who actually deserves it!" a commenter wrote. "She's fantastic. And to all the other fake boob & booty gals out there, take a page from Helen's book!"

A Daily Mail reader comments on Helen Mirren's viral photo. | Source: Daily Mail
The Oscar winner has turned down all opportunities to monetize the viral photo. She said in 2014, on the dawn of her 68th birthday, "The truth is I don't really look that good, it was just a flattering picture:
"I am beyond the bikini-wearing age, really. I wouldn't normally wear one. I look like a woman in her 60s. I've always looked awful in a bikini, even when I was young."
Likewise, on her reputation for being "sexy," she conceded on another occasion, saying, "I think it's probably going to follow me to my grave." However, Helen Mirren is likely to keep making headlines with her view on rules. "It's good to break your own rules on a regular basis," she says.