Days Of Our Lives alum Lisa Rinna has responded to the workplace misconduct scandal. And Rinna shared in an Instagram Story that she agreed with allegations of misconduct on the Days Of Our Lives set. However, the Real Housewives Of Beverly Hills alum then deleted her Instagram post.
Find out about the Days Of Our Lives workplace misconduct claims. And learn how Lisa reacted. Get all the details below.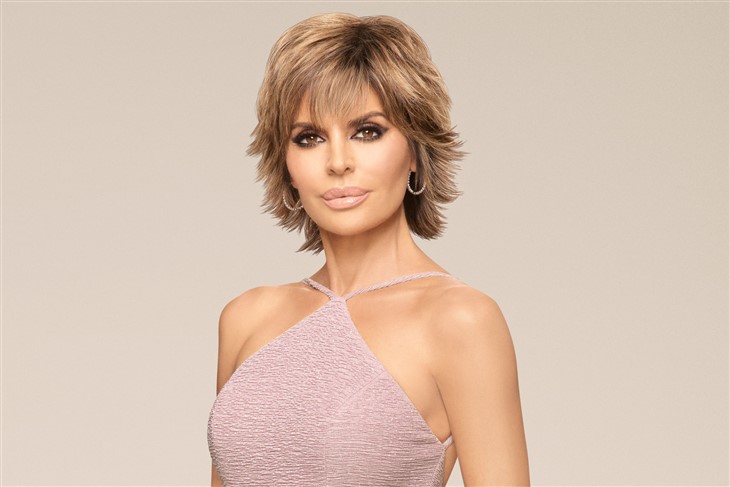 Lisa Rinna Reacts To Days Of Our Lives Scandal
Days Of Our Lives alum Lisa Rinna quickly reacted to the allegations of workplace misconduct on the set. And Rinna also referred to the Days Of Our Lives co-executive producer/director Albert Alarr, who is allegedly responsible for the misconduct. Lisa turned to Instagram to offer her views on an investigation about problems on Days Of Our Lives ranging from gender disparity to abuse, according to TV Insider.
The report to which Lisa reacted involved nine weeks of investigation about claims that gender disparity played a role in cast reductions. As a result of staff cuts, execs either fired or demoted seven women. However, Alarr, held responsible for the actions, also faces accusations of "abusive" behavior that left "people uncomfortable and humiliated."
And Lisa, who portrayed Billie Reed on Days Of Our Lives since 1992, appeared to support the allegations. But she also claimed that workplace misconduct had occurred for years. "Well, this took a long time. Let's see, when's the last time I went over there and did that week on Peacock?" Rinna wrote in her Instagram Story. She referred to her appearance on the Days Of Our Lives spin-off Beyond Salem in 2021. But Rinna later deleted her post.
Lisa Rinna Slams #DaysofOurLives' 'Disgusting' Work Environment in Wake of Bombshell Misconduct Report https://t.co/6vPE2FPml1

— TVLine.com (@TVLine) July 26, 2023
Lisa Rinna Calls Days Of Our Lives Environment 'Disgusting'
As the Days Of Our Lives alum reflected on her experiences on the set, she shared, "I couldn't believe the work environment. It was disgusting. I was shocked. I let many people know how I felt — Albert included."
However, Days Of Our Lives producer Corday Productions said it "engaged Sony Pictures Television, which distributes Days of our Lives, to conduct an impartial investigation into this matter. After a two-month investigation, the independent investigator produced a report with its findings. Based on those findings, Corday Productions has taken a series of actions designed to ensure a safe and respectful work environment."
But thus far, the outcome of that investigation remains unclear. However, in the wake of the investigation, Alarr received a written warning. And the Days Of Our Lives producer also received a request to take training classes. But thus far, he has held onto his positions as both co-executive producer and director. And that decision reportedly "sparked outrage among cast and crew."
Tell us what you think. How do you feel about Lisa Rinna supporting the allegations? And after you share your views, check back on our site for more Days Of Our Lives news.