Celebrity
See rare photos of Charlie Sheen's twin sons, Bob and Max
Combining a Hollywood lifestyle with being a present father can be challenging – we have seen many examples of this over the years.
Due to the demanding nature of the entertainment industry and the lifestyle that often accompanies it, some celebrity parents suffer – and that, of course, affects their children as well.
But superstar Charlie Sheen, 57, finally seems to handle his father role well – and his twin sons are growing up fast…
Charlie Sheen, perhaps best known for starring as Charlie Harper in Two and a Half Men, has been married three times.
Today, the 57-year-old actor has five children and one grandchild.
Sheen has a few daughters, including Cassandra (born in 1984 to Sheen and ex Paula Speert), Sami (born in 2004 to Sheen and ex-wife Denise Richards), and Lola (born in 2005, again with Richards). However, it is with his ex-wife Brooke Mueller that Sheen had his two twin sons, Bob and Max.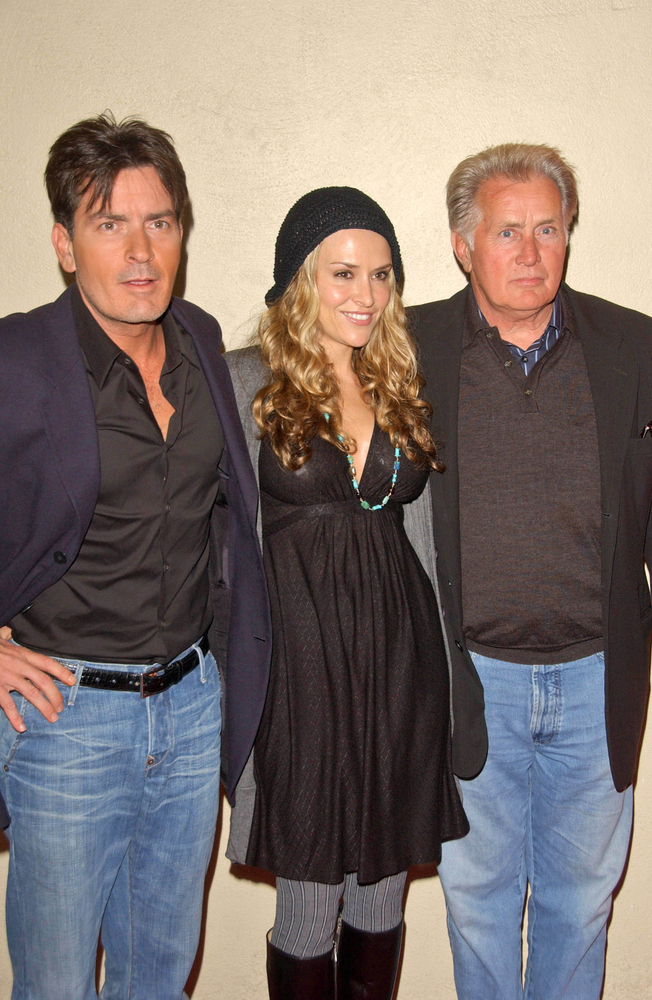 Brooke Mueller and Charlie Sheen may no longer be married, but they are still very proud parents to their two sons.
"They've made me a better man," the Two and a Half Men alum told In Touch Weekly in May 2009. The boys had been born just two months prior.
Mueller and Sheen were still together at the time. They were married from 2008-2011, and the birth of their boys seemed to truly bring them together.
 

Xem bài viết này trên Instagram

 
"I do see him being a better man now that the boys are here," Mueller said of Sheen in 2009. "He's totally involved."
However, both stars also struggled with substance abuse issues and went on to have a tumultuous marriage. Both parents entered treatment more than once and were open about their addictions.
Denise Richards, Sheen's previous wife, was openly supportive of the family. In 2012, she explained to Access Hollywood why she would always be there for Sheen's new wife and children.
"They're our family, and they're Sam and Lola's brothers," the actress said. "I can't imagine growing up without my sister, so anytime [Brooke] needs help, I'm there for the boys. [Sam and Lola] are the best big sisters to [the boys], and they love them."
In 2017, Mueller entered rehab and Bob and Max were sent to live with their maternal grandparents.
"Between myself and the boys' two amazing sets of grandparents, we continue to seamlessly love, shelter and protect Bob and Max from the haphazard choices and unsightly behavior their mom refuses to extinguish once and for all," Sheen told The Blast in August 2019. "These wonderful boys need their mom, and hopefully one day soon they will finally have one. Until then, on every front, we got this."
 

Xem bài viết này trên Instagram

 
A few years later, the former partners seemed to reach a truce after years of conflict. They finally came to an agreement about the placement and custody of the two boys.
 

Xem bài viết này trên Instagram

 
"Mr. Sheen and Ms. Mueller recognize together the great benefit to their children in peacefully, privately coming to terms focused on the family's overall best interests," Sheen's attorney, Gregory J. Pedrick, Esq., told Us Weekly in a statement in April 2022. "They should be applauded for making that happen."
In March of 2023, in photos obtained by Page Six, the boys and their father made headlines.
Rarely seen in publications or photographs, Bob and Max were pictured eating out in Malibu with Sheen. Clearly grown up now, the twins are about the same size as their father.
 

Xem bài viết này trên Instagram

 
What do you think of Bob and Max? Let us know in the comments!