News
Tom Selleck Sacrificed Career to Raise Daughter Out of Public Eye: 3 Times He Stepped Out with Her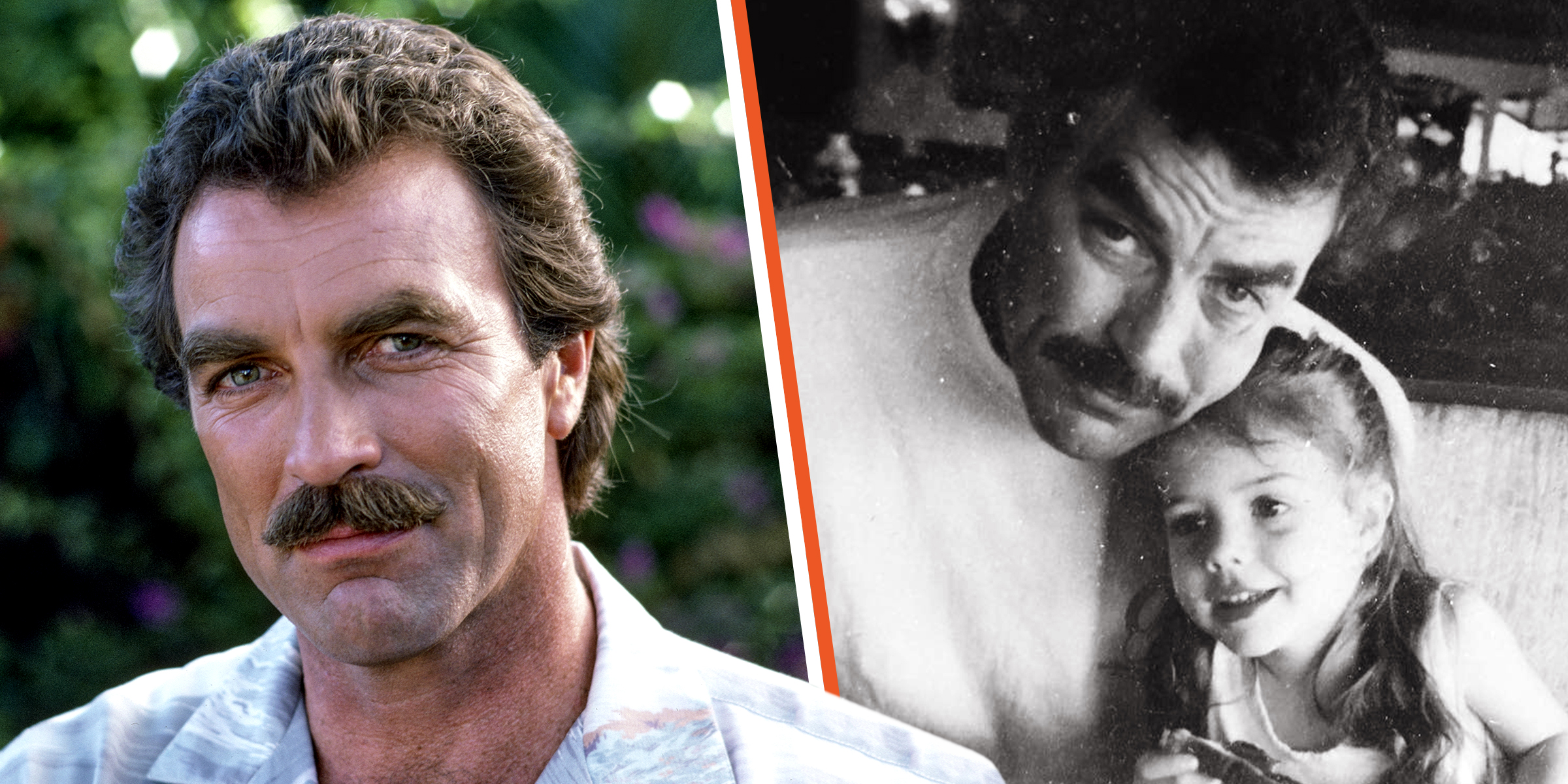 Tom Selleck once surprised fans by marrying Jillie Joan Mack in a secret wedding.
After they wed, Mack and Selleck secretly welcomed a daughter, which led to the end of Selleck's tenure on "Magnum P.I."
Selleck's daughter's life has been extremely private, but he has stepped out with her a few times.
Tom Selleck was one of the most-beloved TV heartthrobs of the 1980s, known for his role in "Magnum P.I." Selleck fast became a household name, and fans worldwide enjoyed his many parts in Hollywood.
While Selleck had a thriving career in Hollywood, he preferred to keep his personal life much more private than his Hollywood persona. For this reason, not much was known about Selleck's life until he wanted to share it.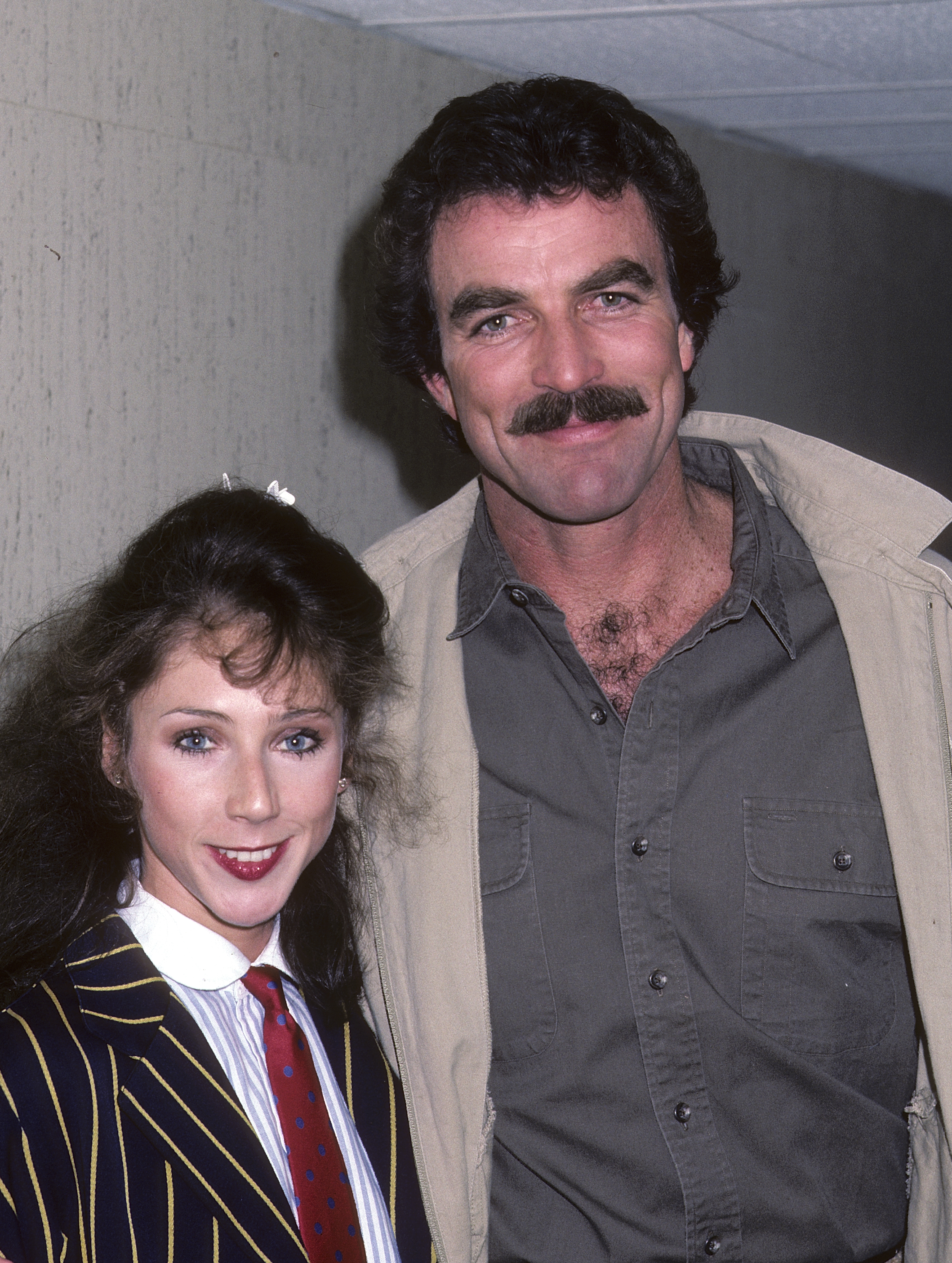 Tom Selleck and Jillie Joan Mack leaving "The Late Show with David Letterman" in New York in 1985 | Source: Getty Images
In September 1987, news broke that Selleck had married Mack. They wed secretly in Lake Tahoe on August 7, 1987. They exchanged vows at the Dreammaker, a 24-hour Incline Village, Nevada wedding chapel.
The couple tied the knot at 9:20 p.m. after meeting four years before. While Selleck was a renowned American actor, Mack was an English actor and dancer. A source close to the couple explained how their relationship had progressed, saying:
"They had dinner one night, and it went on from there."
Because the couple wanted so badly to have their wedding be a secret, they had Selleck's brother, Bob, a real estate executive, plan the entire thing. Selleck's brother made the arrangements under "Tom Jenkins and Suzie Mark," hiding the couple's identity. Selleck even had their wedding photos taken on Polaroid, so there was no chance for images to be developed from negatives. Bob only told the minister of the couple's identity minutes before the ceremony.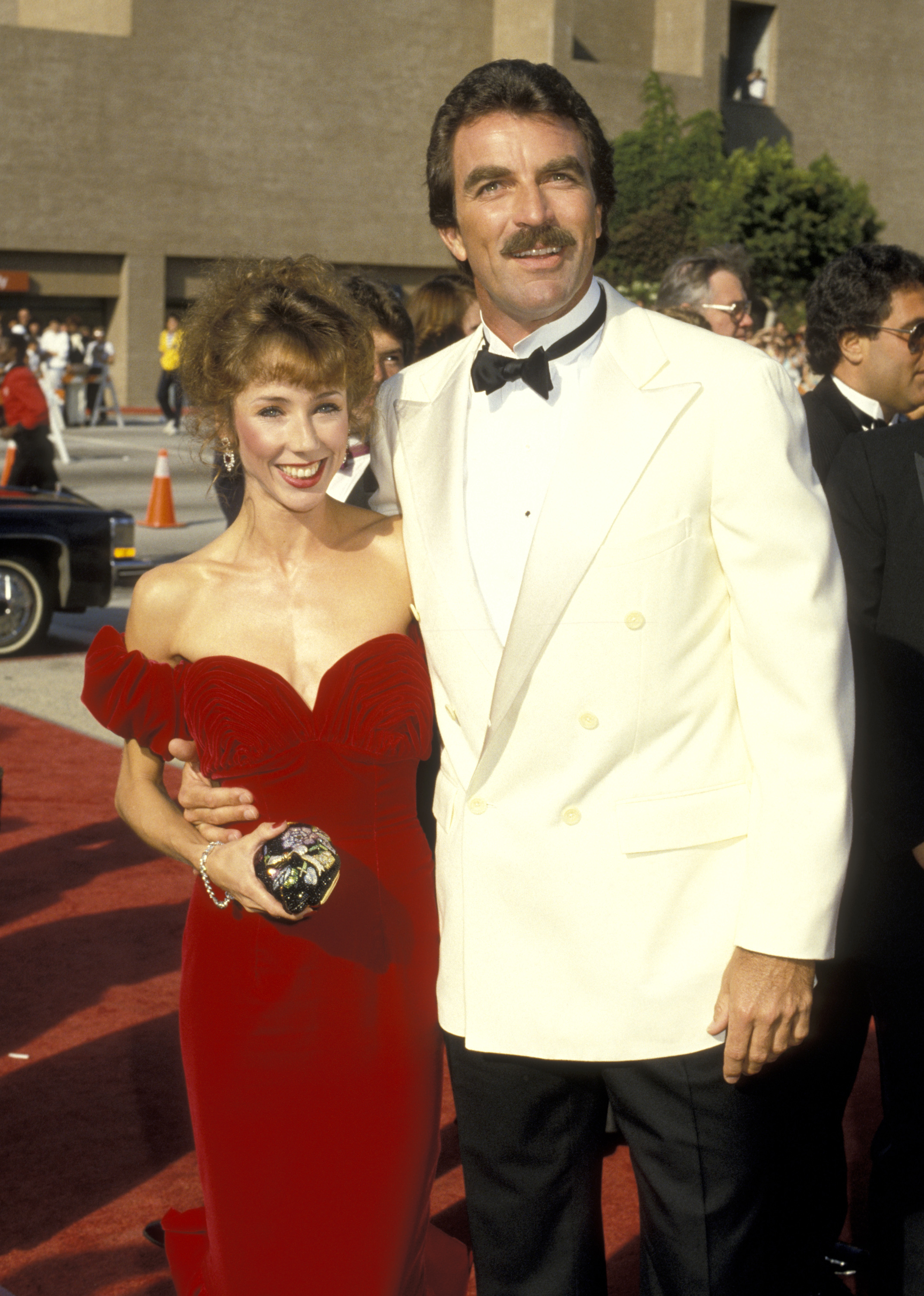 Jillie Joan Mack and Tom Selleck at the 38th Annual Primetime Emmy Awards in 1986 | Source: Getty Images
Twenty-seven days later, news of Selleck and Mack's marriage broke, and Selleck's publicist initially denied it. However, hours after saying the couple had not exchanged vows, Selleck's publicist confirmed it had indeed happened but that she would share no further details.
Shortly after the couple married, breaking the hearts of the public who had previously named Selleck one of the most attractive men in the world, the pair expanded their family.
Why Did Tom Selleck Quit "Magnum P.I." After Welcoming His Daughter?
Mack and Selleck's daughter, Hannah, was born on December 16, 1988, over a year after the couple wed. Shortly after Hannah's arrival, Mack and Selleck moved to a ranch in California.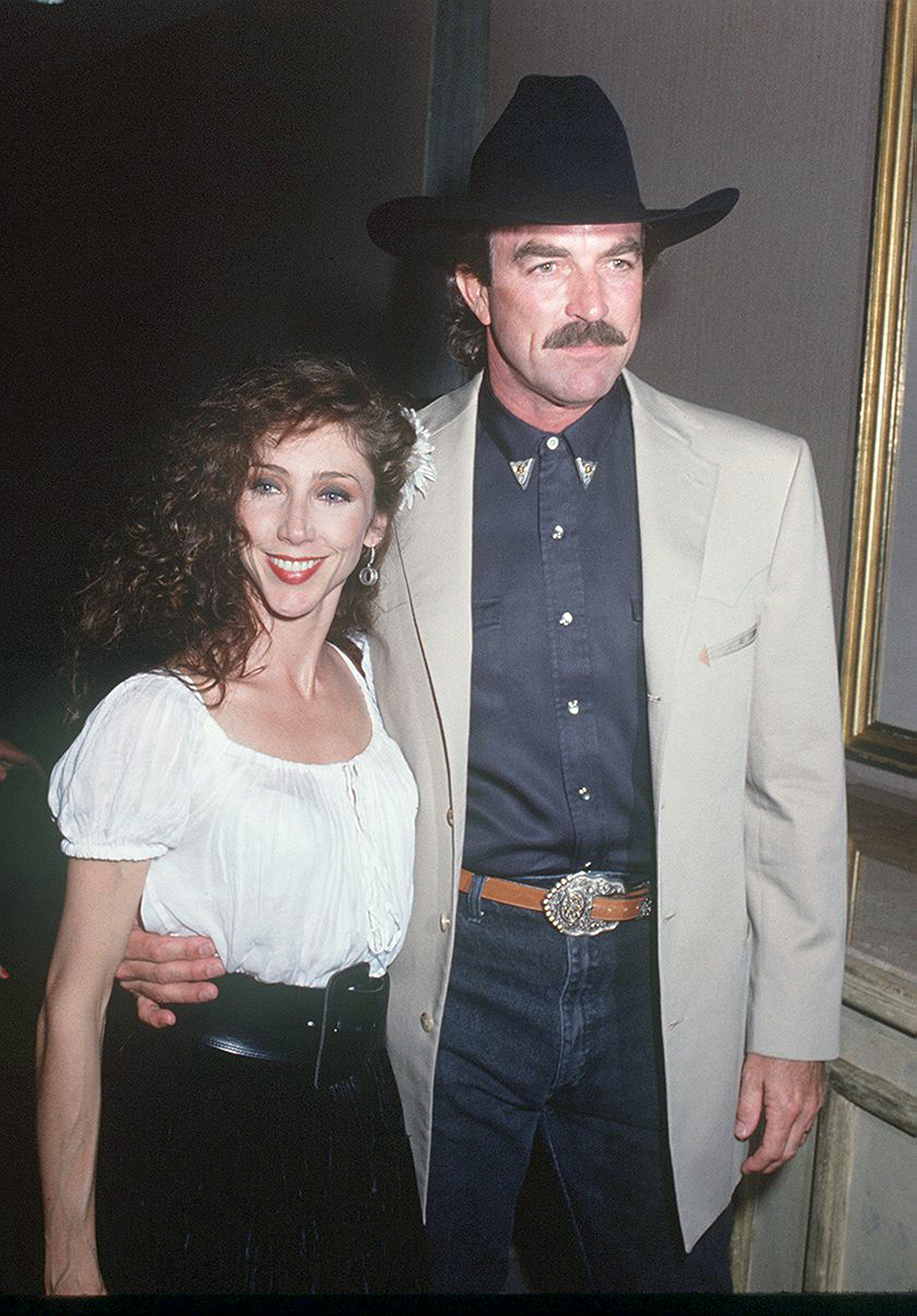 Jillie Joan Mack and Tom Selleck, circa 1992 | Source: Getty Images
The ranch comprises 65 acres of land, and the house that stands upon it was originally built in 1926. The property is also home to a horse corral and a 20-acre avocado farm, which is still in working condition.
Talking about his avocado crops, which are harvested in late spring, Selleck lamented, "It's hard to make a living, let alone a profit." Yet he still feels like his private ranch has been a blessing to him and his family.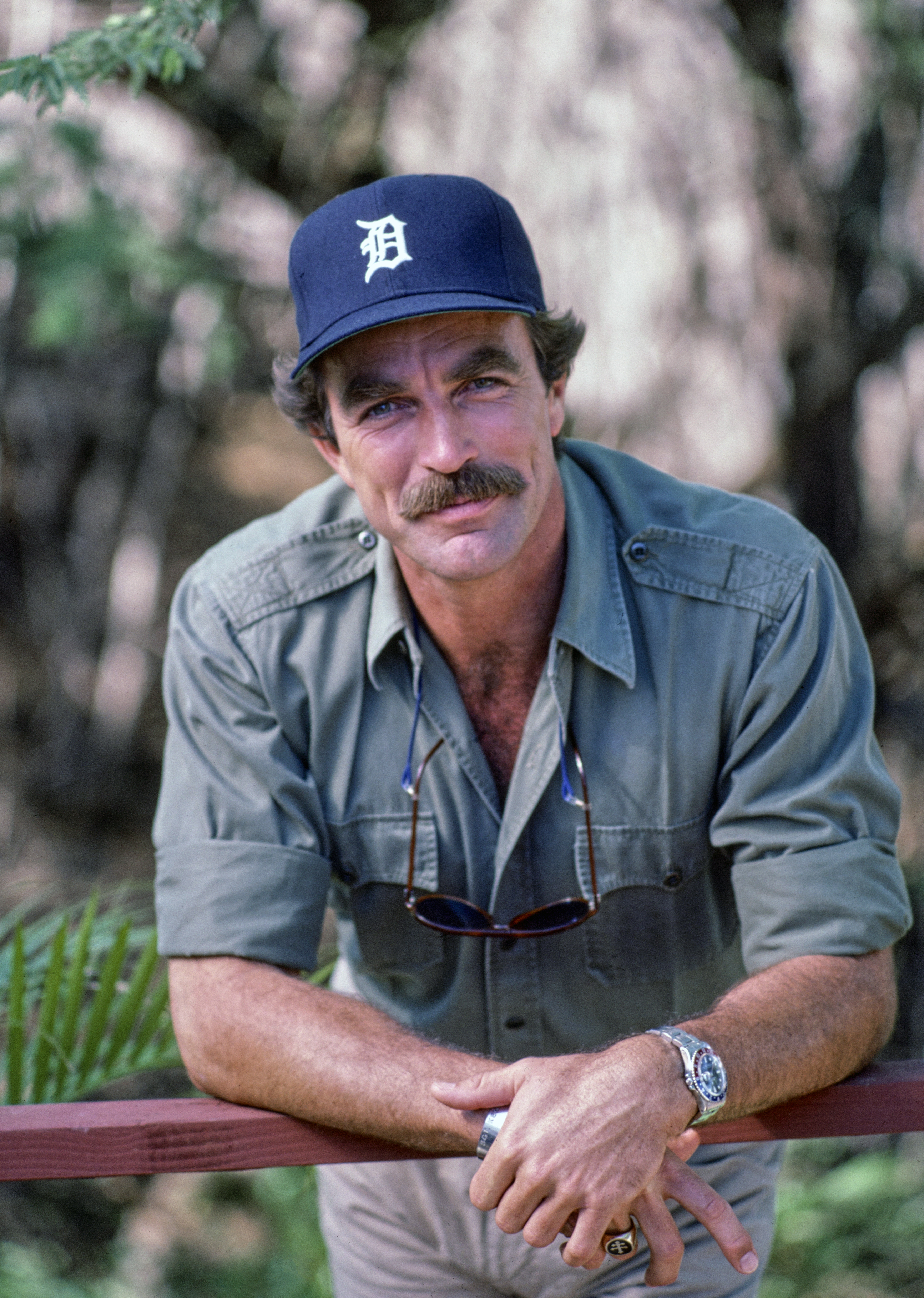 Tom Selleck in "Magnum P.I." in 1986 | Source: Getty Images
While the ranch may not have been profitable for Selleck, it was still the perfect place for him and his family to escape the prying eyes of Hollywood. Selleck once shared that he worked 90 hours a week on "Magnum P.I." and filmed movies in every break he had from filming the show. When he quit the show, Selleck announced:
"I quit ["Magnum P.I."] to have a family."
He admitted that it had not been easy for him to leave his role in the show but said he was trying to find balance in his life and that the ranch was helping him to do just that. His priority at that point was time with his family.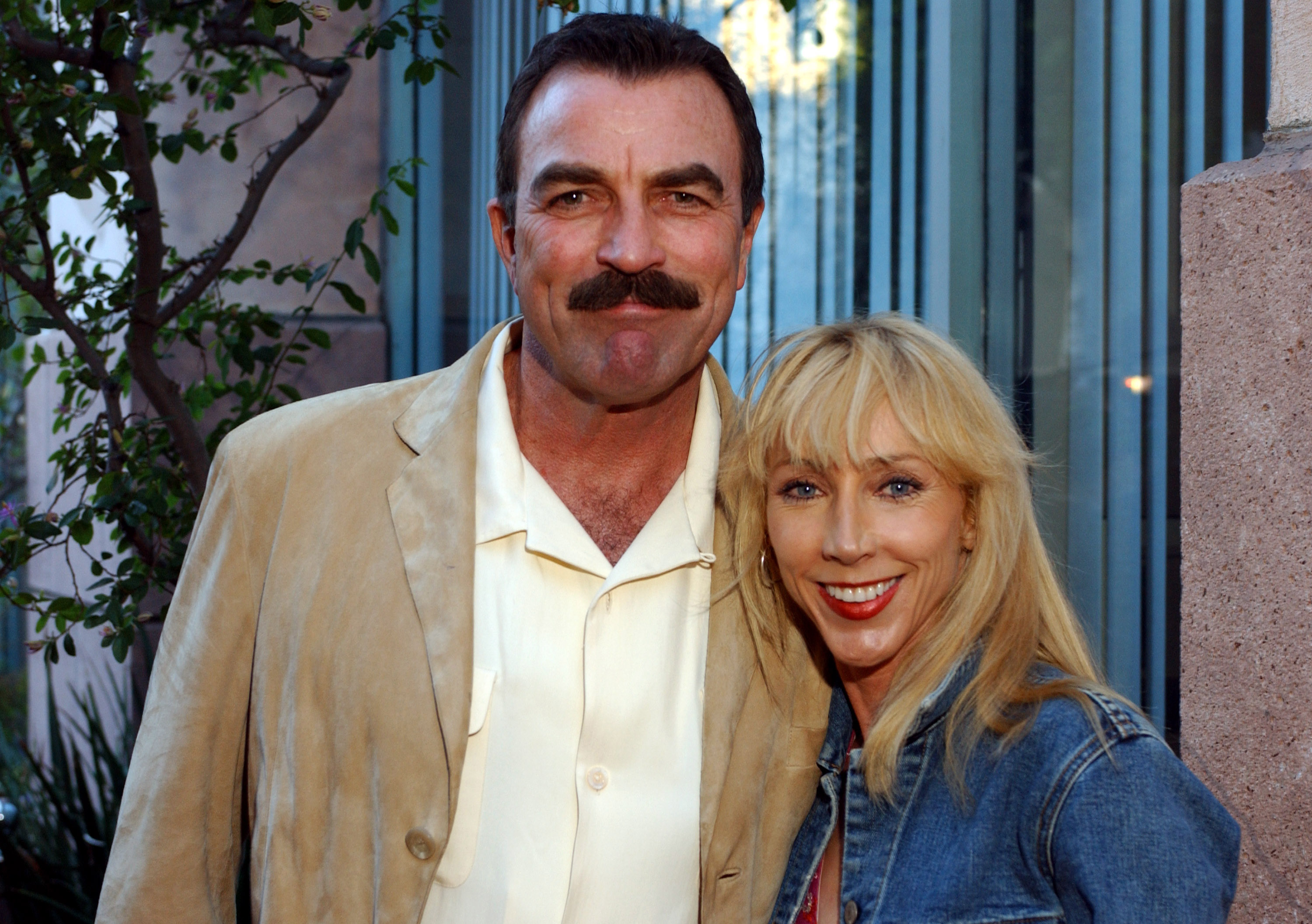 Tom Selleck and Jillie Joan Mack at the 8th anniversary celebration of the Grand Havana Room and the Premiere of James Orr's Documentaries on the Fuente Family in 2003 | Source: Getty Images
When asked how he and Mack had maintained their marriage through the years, Selleck shared that he found it essential to nurture his marriage, which time off work had helped him do. The couple also agreed on many things, like the fact that their ranch was the best place to raise Hannah.
Talking about why he loved his ranch so much, Selleck clarified: "I'm a fairly private person. And I've always treasured the balance between work and time with my family. It's always about them."
Selleck found that fame could be "stifling," but the ranch gave him the privacy he needed to be himself and not worry whether anyone was watching him. Selleck has passed on his love of privacy to his daughter.
Three Times Selleck Stepped Out with His Daughter
Selleck and Mack kept their lives and their daughter's upbringing private on their ranch, hardly ever being seen in public unless it was a red carpet event or something like that for Selleck or Mack.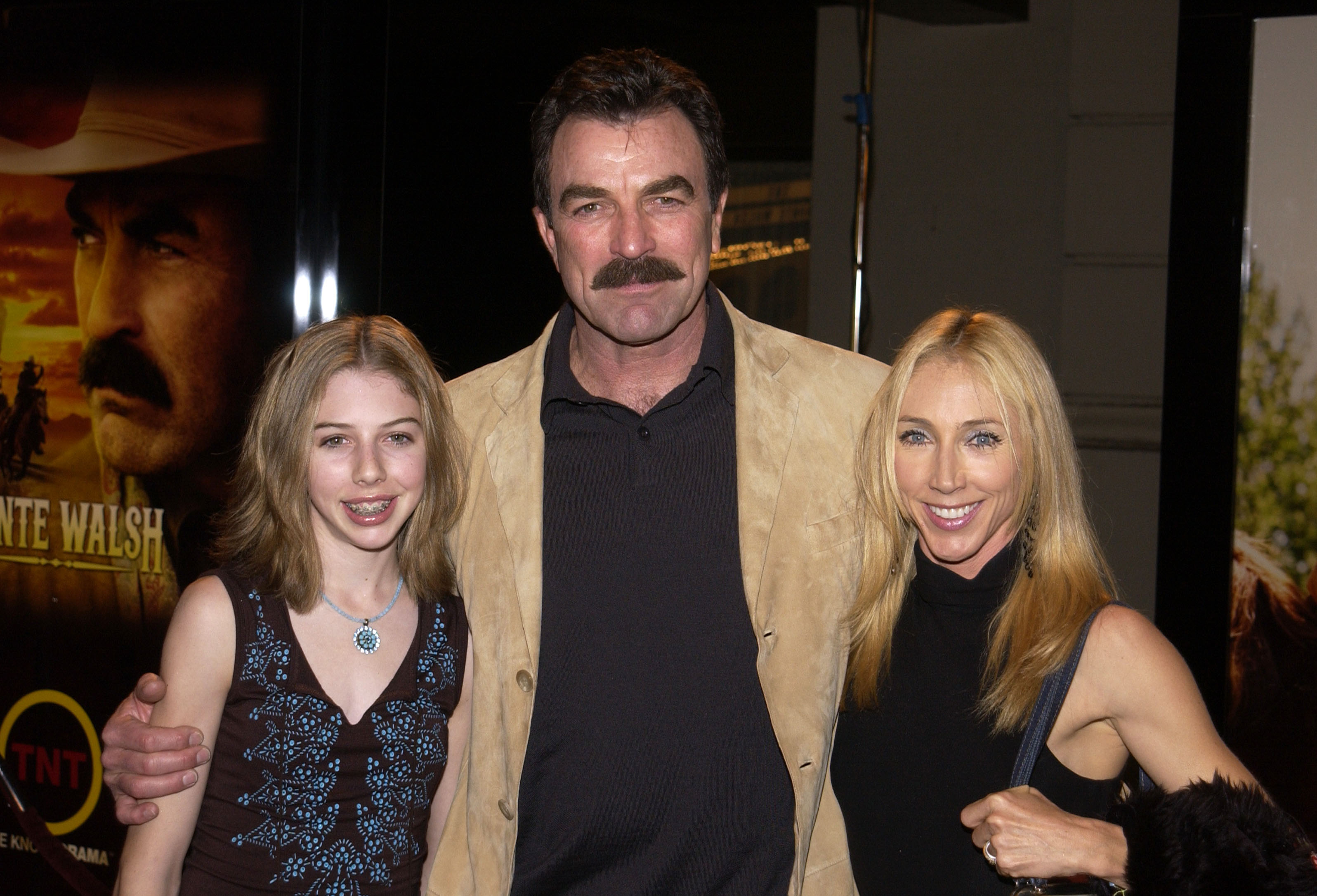 Hannah and Tom Selleck with Jillie Joan Mack at TNT's "Monte Walsh" premiere in 2003 | Source: Getty Images
However, over the years, there have been a few times when Selleck and Hannah have stepped out together. Although not often, the father-daughter duo has interacted with paparazzi and fans on a few occasions.
One of the only times fans saw Hannah out with her parents was in 2003 when a 14-year-old Hannah attended the premiere of "Monte Walsh" alongside her parents and walked the red carpet with them.
Four years later, Hannah once again attended a red-carpet event with Mack and Selleck. This time, it was the Primetime Emmy Awards, and Hannah looked decidedly more grown up than the last time she had walked the red carpet with her parents.
Hannah and Tom Selleck with Jillie Joan Mack at the the 59th Primetime Emmy Awards in 2007 | Source: Getty Images
Most recently, Hannah, who is now an equestrian, accompanied her father to Washington, D.C., when Selleck was honored for his work by the Horatio Alger Association of Distinguished Americans. This appearance took place in April last year.
Hannah shared the event on social media, showing her and her father standing outside the Capitol building as Selleck donned a medal, and Hannah was dressed in formal attire to mark the occasion.
 

Xem bài viết này trên Instagram

 
The young woman said she was privileged to be there with her father and witness him being honored with the prestigious award. Fans left messages of congratulations on Hannah's post, noting how good Selleck and his daughter looked. They are a lovely duo, indeed.