News
David Soul Celebrates 80 Years after Getting Palliative Care & Surviving with the Support of His 'Magnificent' Wife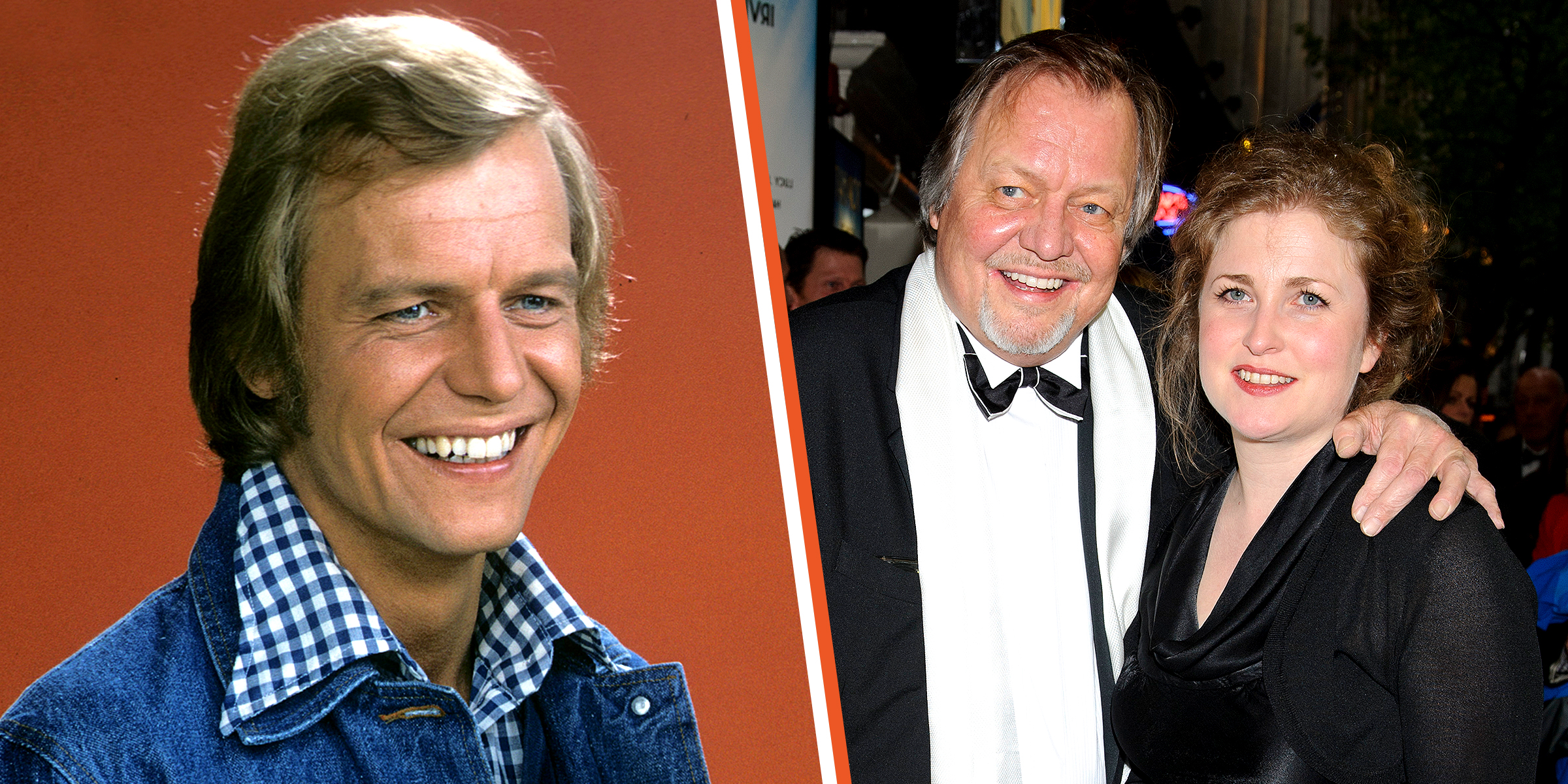 David Soul, the iconic actor renowned for his role as Hutch in the acclaimed TV series "Starsky & Hutch," has turned 80. His journey to this remarkable age has not been easy, overcoming severe health trials that posed life-threatening challenges. Throughout his struggles with coma, lung cancer, and COPD, Soul attributes his survival to the unwavering support of his "magnificent" wife, Helen Snell, and the lifesaving care of the NHS.
"Starsky & Hutch" star David Soul, renowned for his iconic role in the beloved television series, has reached a remarkable milestone as he celebrates his 80th birthday. The actor's journey to this milestone, however, has been marked by a series of health challenges that tested his strength and incredible resilience.
Despite enduring a period of severe illness and facing numerous medical setbacks, Soul's determination and the unwavering support of his devoted wife have helped him navigate these trials and find a renewed appreciation for life.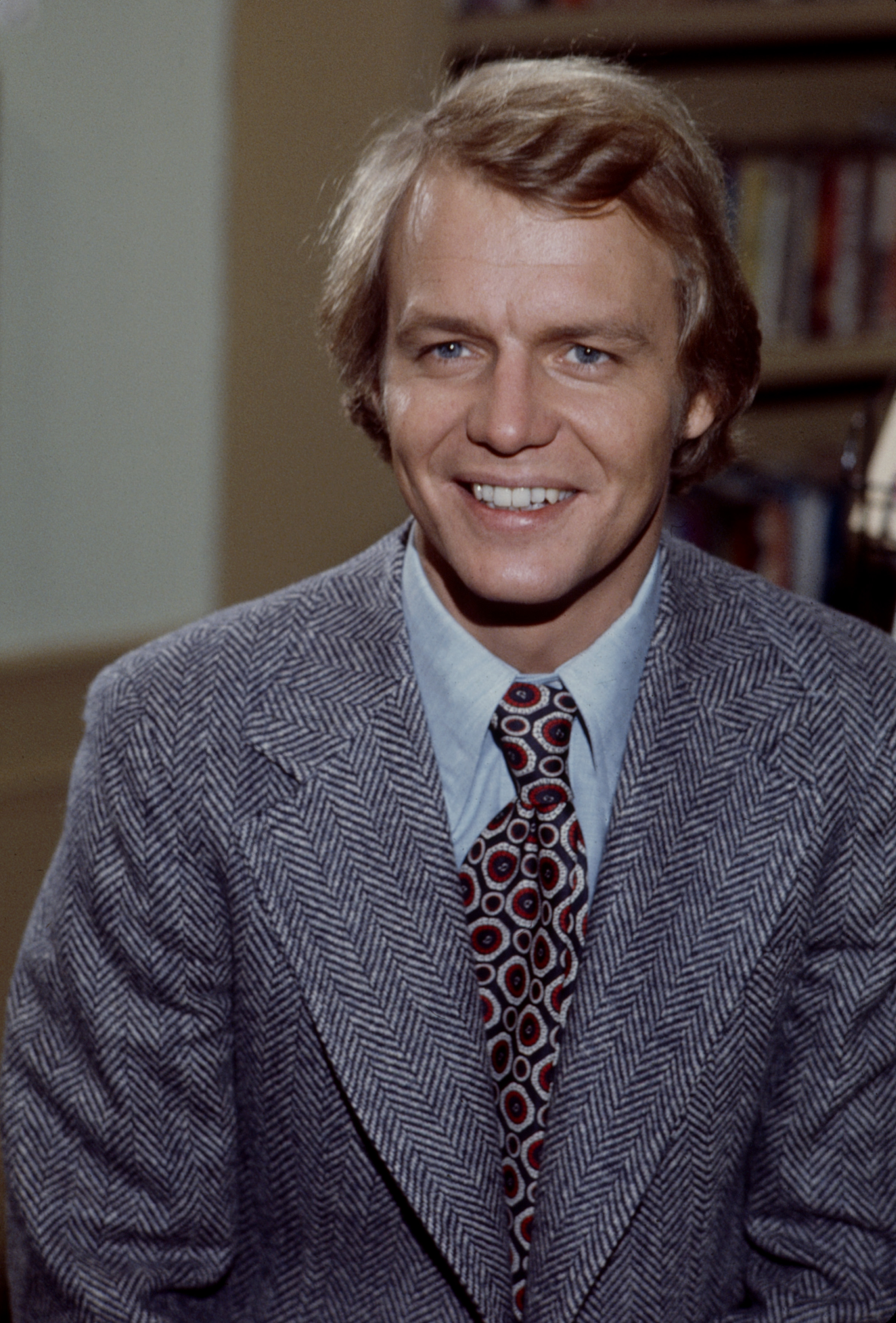 David Soul on the "Owen Marshall, Counselor at Law" set in 1974. | Source: Getty Images
In 2017, Soul underwent a hip replacement surgery that unexpectedly led to a critical health crisis. Following the procedure, he slipped into unconsciousness and spent an astonishing 10 weeks in intensive care. Medical professionals held little hope for his survival and transferred him to palliative care. Reflecting on those trying days, Soul shared:
"I spent 72 days in intensive care, including twice being put on a ventilator and undergoing a tracheostomy… I couldn't walk, I couldn't do anything, I was in delirium."
The situation was dire, and it seemed like the odds were stacked against him. During this dark period, the actor's indomitable spirit shone through. Moved to the Royal Free Hospital as a last resort, Soul underwent treatments that defied the odds and ultimately saved his life.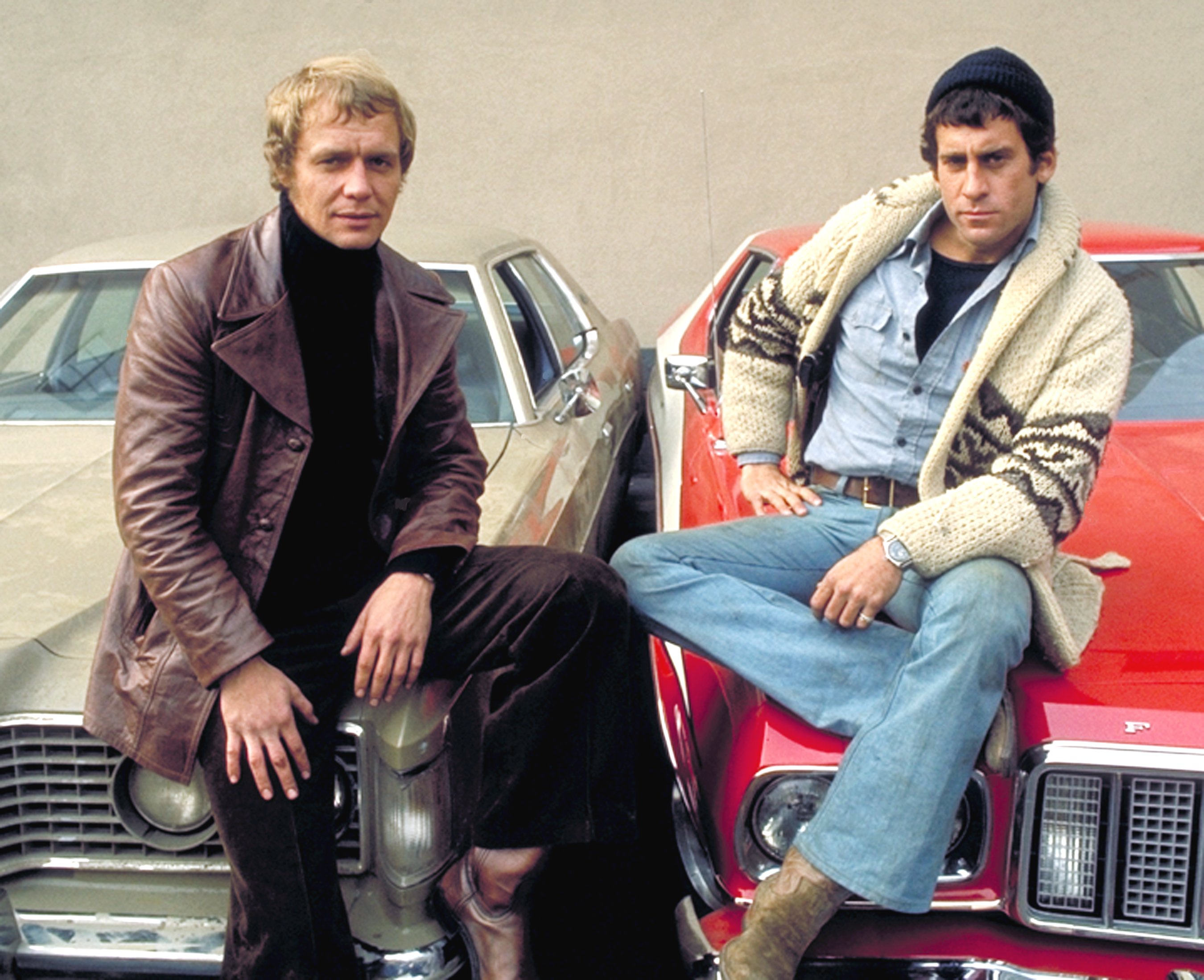 David Soul as Kenneth "Hutch" Hutchinson and Paul Michael Glaser as David Starsky on September 3, 1975. | Source: Getty Images
Grateful for the care he received, he expressed his admiration for the National Health Service (NHS), describing it as "just the best." Soul's health struggles extended beyond the aftermath of his hip surgery. He battled lung cancer, undergoing surgery to remove a tumor from his left lung.
At one point, he even relied on a wheelchair for mobility.
Additionally, he faced the uphill battle against chronic obstructive pulmonary disease (COPD), a lung condition often linked to smoking. Soul acknowledged that decades of smoking, up to three packs a day at the peak, had taken a toll on his health. Although he quit smoking around a decade prior, he candidly admitted that the condition couldn't be reversed.
Helen Snell and David Soul on January 14, 2015 in London, England. | Source: Getty Images
The toll on his health was evident in other aspects of his life as well. A once-vibrant singer, Soul found that his voice had been significantly impacted, leaving him unable to pursue his passion for singing or work in the theatre. The loss of vocal range and power was a difficult blow, but Soul's resilience continued to shine as he adapted to these changes.
Their love story began twelve years ago, as the actor recounts.
In his journey towards recovery, Soul has undergone multiple surgeries, including hip replacements, decompression surgery on his spine, and the implantation of prosthetic discs in his neck. Nerve damage that led to arm paralysis and prevented him from playing the guitar further highlighted the challenges he faced. At one point, he even relied on a wheelchair for mobility.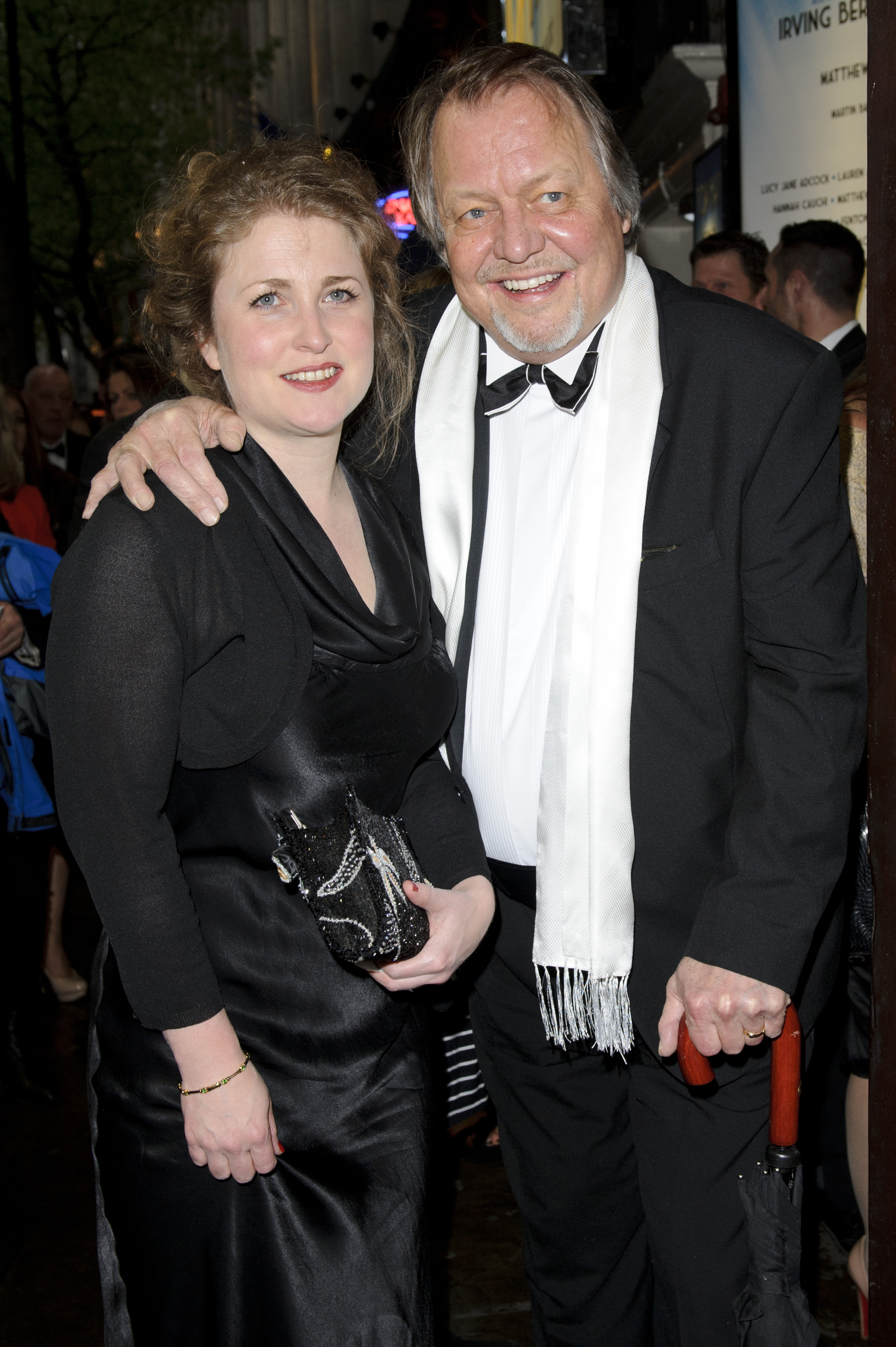 Helen Snell and David Soul on May 9, 2012 in London, England. | Source: Getty Images
David Soul Overcame His Health Trials with His 'Magnificent' Wife's Support
Amid these health trials, one constant source of strength has been Soul's wife, Helen Snell, who he affectionately praised as having played an equal part in his recovery as his doctors. Her unwavering support, strength, and companionship played an instrumental role in Soul's battle to overcome the odds. He stated:
"I am a fighter, and I did fight my way through this thing. There is no question about it, but without Helen, I never would have made it. She's magnificent."
Their love story began twelve years ago, as the actor recounts. Snell, who initially served as his public relations contact during his play "Deathtrap" tour in Britain, would evolve into his life partner. They had a rocky start due to Soul's aversion to PR tactics, but their connection grew stronger over time.
You won the wheelchair race last year, you old fart, and I got a free ride. Press was onto it. They called it the "deathbed reunion"! Weird. How 'bout we use your chair this year? The red one with the white tape?@paul_m_glaser #StarskyandHutch#SHCFOF pic.twitter.com/daiUbYgoTz

— David Soul (@DavidRSoul) March 13, 2023
As Soul got to know Snell beyond her professional role, he found himself falling for her deeply. This evolution culminated in their marriage on June 26, 2010, in Devon, England. Her role in Soul's life was so transformative that it influenced his decision to become a British citizen. His connection to England runs deep, stemming from childhood memories of visits with his parents.
Over the years, he had built a significant relationship with the country through his work and experiences. In 2004, driven by his commitment to Snell and his desire to call the United Kingdom home, Soul obtained British citizenship. This step solidified his connection to the country he cherished and the woman who had captured his heart. He expressed:
"Helen is my life, and I want that our love continues to fulfill her, wherever and forever. She's an incredible woman, a truly wonderful person. I'm a lucky guy."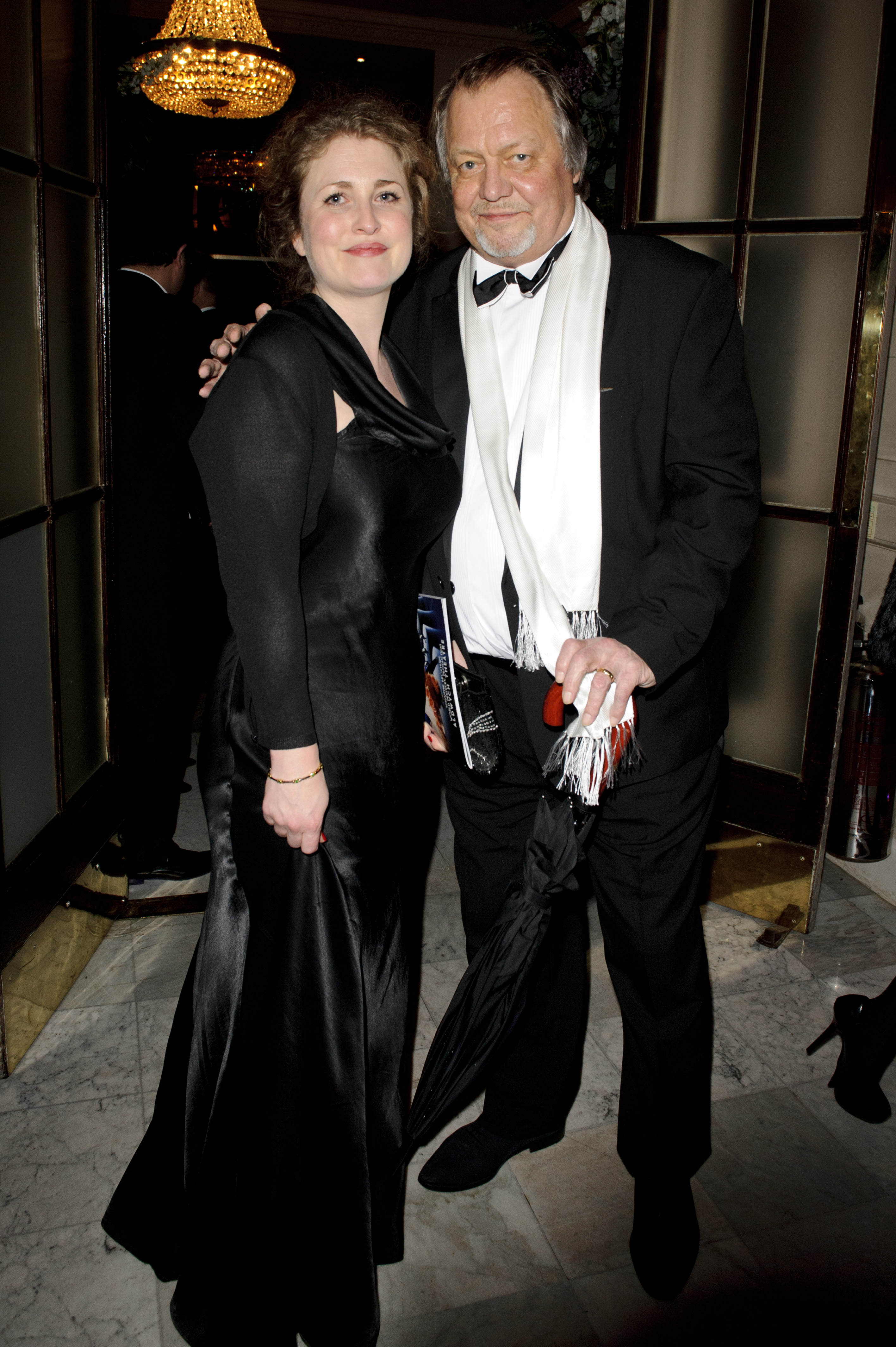 Helen Snell and David Soul at The Waldorf Hilton Hotel on May 9, 2012 in London, England. | Source: Getty Images
Navigating Life's Currents from Hollywood to the British Shores
In 1993, Soul found himself bidding farewell to America, a year marred by financial difficulties that saw his opulent LA home slip through his fingers. This pivotal moment marked the commencement of a fresh chapter in his life, and he ended up on the shores of Britain. Yet, this transatlantic transition was not devoid of challenges.
Soul's wealth, he now declares, lies not in material possessions but in the love he shares with his family.
Soul found himself wrestling with the weight of financial obligations and undertakings that occasionally failed to yield substantial rewards. With six children from four previous marriages, Soul's financial responsibilities were substantial. This, coupled with his involvement in ventures like unprofitable documentaries, created financial strain.
 

Xem bài viết này trên Instagram

 
But this phase also brought about a newfound sense of purpose and a commitment to using his platform for meaningful contributions. His desire to go beyond his handsome looks and delve into projects that had a social impact drove him to explore film themes with a deeper message, aligning with his upbringing as the son of a Lutheran minister.
Financial difficulties persisted, and Soul candidly admitted that money remained tight in his life. Selling his share of the rights to "Starsky & Hutch" for a modest sum years ago was a decision that he reflected upon, especially as the show's resurgence in popularity brought about a global wave of nostalgia and reruns. Despite this, he held no regrets, stating:
"You don't cry over spilled money… I don't have a lot of cash on hand, but I have enough to live on."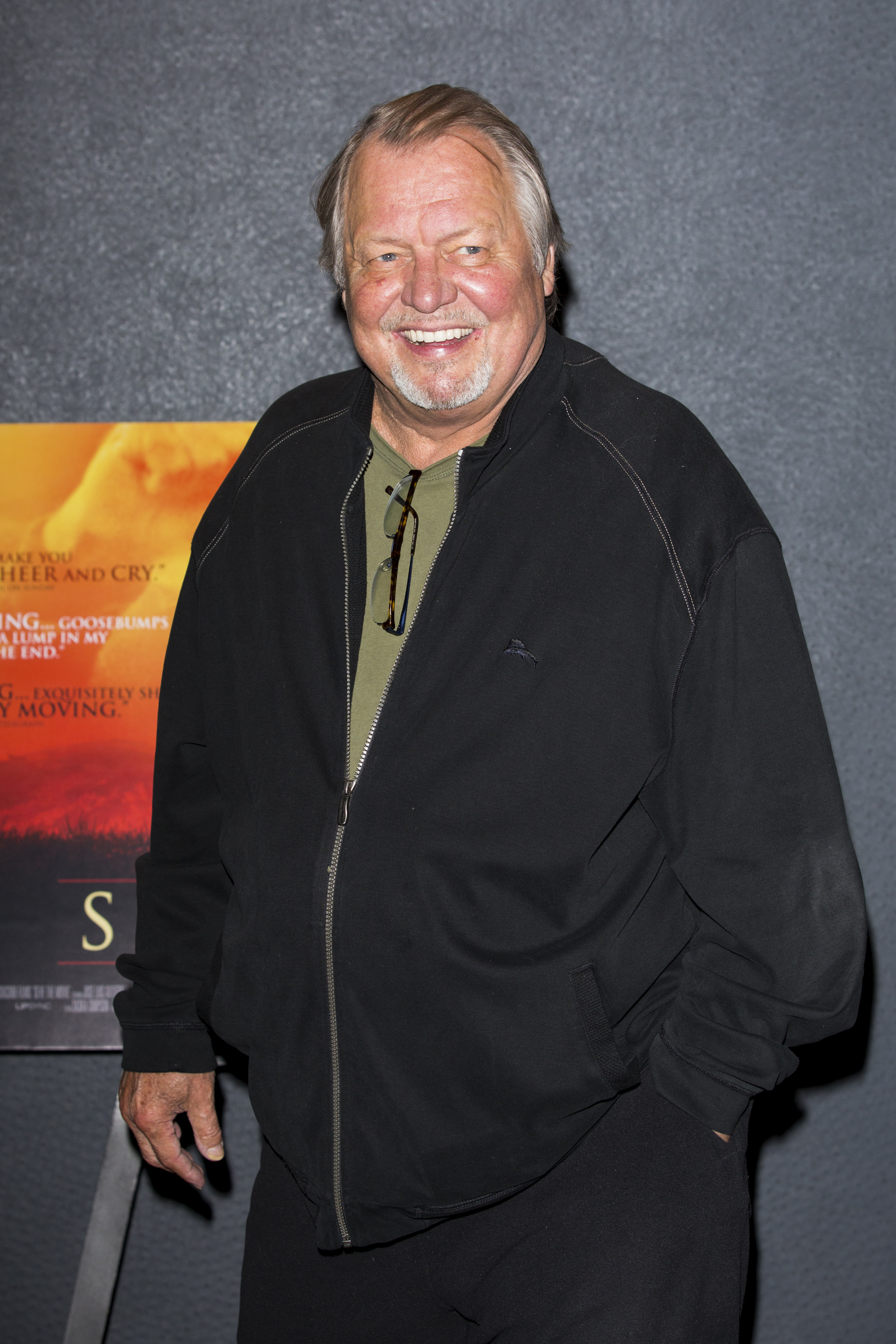 David Soul on June 23, 2014 in London, England. | Source: Getty Images
A significant factor in his financial challenges was his principled stance. When the world of reality TV and quick money beckoned, Soul turned down lucrative offers to appear on shows like "Big Brother" and "I'm a Celebrity." He expressed his skepticism toward the modern concept of celebrity and the ease with which anyone can achieve fame in the current entertainment landscape.
After settling in Britain, Soul found a new avenue for his talents. He graced the stages of West End plays, taking on lead roles that showcased his acting prowess. He embraced television dramas, with appearances in shows like "Holby City" and "Dalziel and Pascoe," demonstrating his versatility as an actor.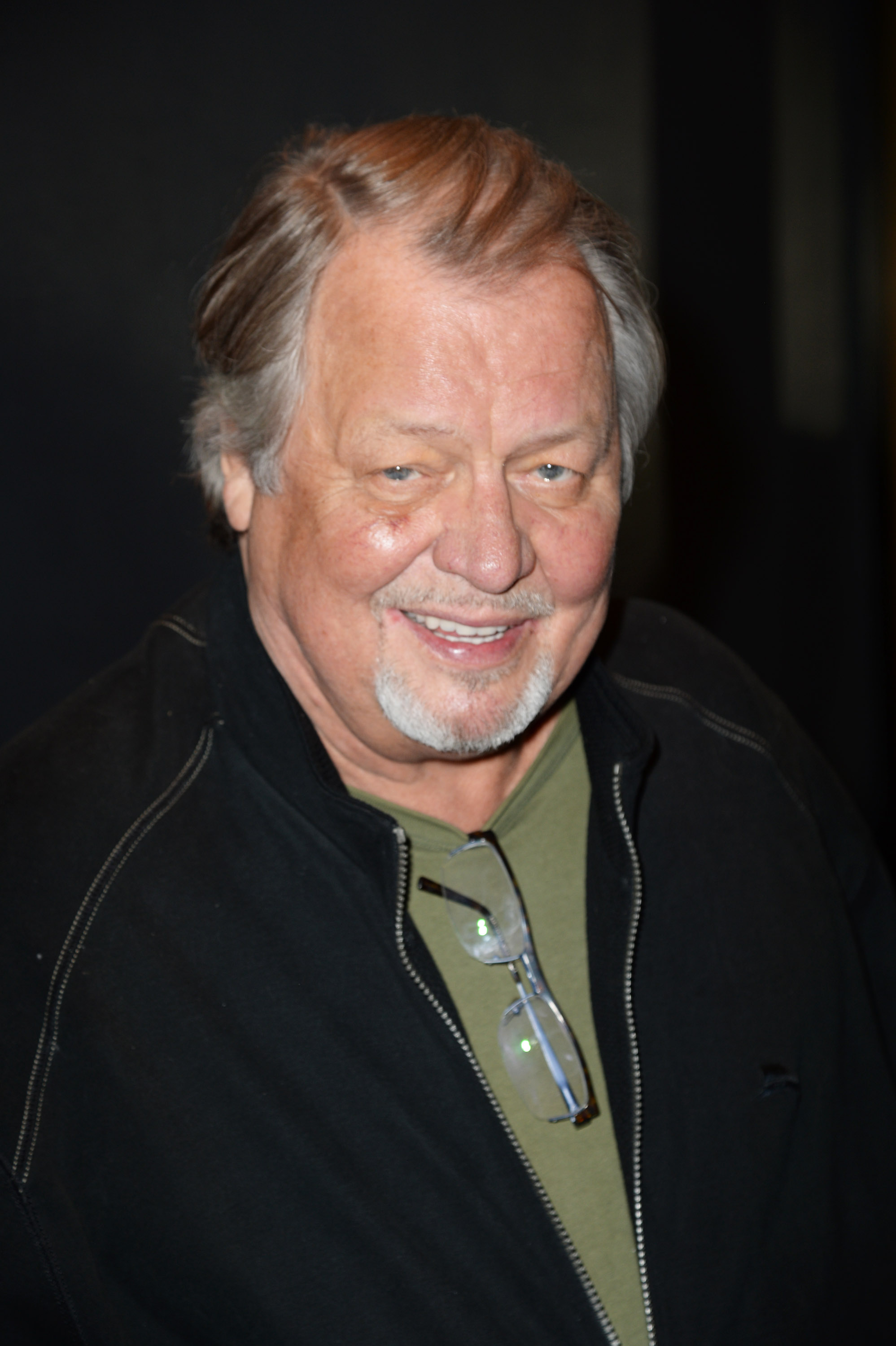 David Soul at The Empire Leicester Square on June 23, 2014 in London, England. | Source: Getty Images
He has also been featured in advertisements for brands like the National Express coach company and was a guest competitor on BBC's "Top Gear." He left his mark even if it meant inadvertently breaking the show's Reasonably Priced Car's gearbox twice. This misadventure reflected his lighthearted approach to life and willingness to embrace challenges head-on.
Soul's wealth, he now declares, lies not in material possessions but in the love he shares with his family. He confessed, "When I'm surrounded by my six children, I feel rich." Soul believes it is the intangible riches of love and support that have carried him through his health struggles and life's challenges.
Glasses up as the world celebrates Soul's 80th birthday and his indomitable spirit!