Days of our Lives
Days Of Our Lives Spoilers Next 2 Weeks: Sonny & Theresa Return, Dick Van Dyke Appears, Revelations & Repairs
Days of Our Lives spoilers for the next two weeks are in. From August 21 to September 1, fans can expect several returns. Some of these include Sonny Kiriakis (Zach Tinker), Theresa Donovan (Jen Lilley) and Philip Kiriakis (John-Paul Lavoisier). Plus, Dick van Dyke makes an appearance. There will be romance, rifts, revelations and repair attempts. So, let's get started on what is coming up in the Peacock soap opera.
Days Of Our Lives Spoilers – Death Aftermath & Returns
DOOL spoilers for the week of August 21 reveal that Salem will continue reacting to Victor Kiriakis' (John Aniston) plane crash and death.
Marlena Evans (Deidre Hall), Nicole Walker (Arianne Zucker) and Kristen DiMera (Stacy Haiduk) had volatile histories with Victor. So, expect some flashbacks featuring Victor with Marlena, Nicole as well as Kristen.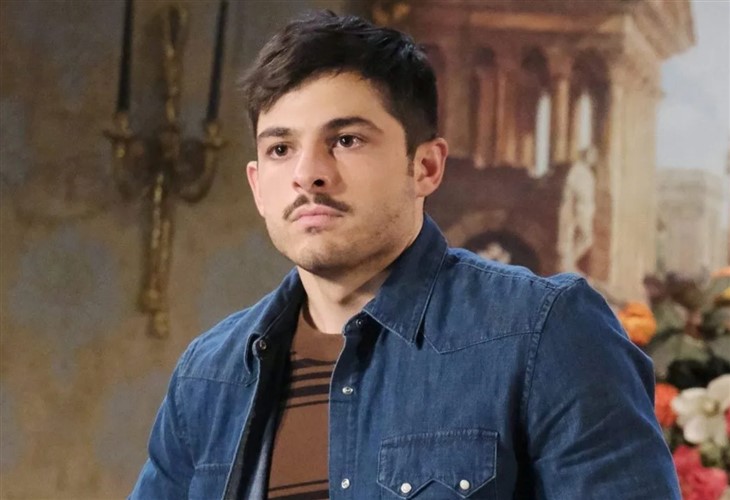 On the other side, there are people in Salem who are mourning. This will prompt the return of some more characters. These include Philip Kiriakis, Theresa Donovan as well as Sonny Kiriakis.
DOOL Spoilers – Week of August 21
During the week of August 21, fans can expect Shawn Brady (Brandon Beemer) to blame himself for Victor's death. With Shawn fresh from suspension and taking Rafe Hernandez's (Galen Gering) job, the pressure is on.
Plus, Shawn is trying to kick the bottle. So, Shawn will likely use Victor's death as an excuse to relapse. It is teased that Shawn does hit rock bottom, but not toward the end of the month.
From rock bottom, Shawn has nowhere to go but up, so look for some kind of redemption story as we get closer to the end of summer.
Days Of Our Lives Spoilers – What Else to Expect
Days of Our Lives spoilers for the week of August 21 reveal that Xander Cook (Paul Telfer) faces a pregnant Sarah Horton (Linsey Godfrey).
Sloan Petersen (Jessica Serfaty) is rushed to the hospital, where she collapses. It is suggested that Sloan might lose the baby.
Over at Bayview, Ava Vitali's (Tamara Braun) reliability is questioned. Ava will also break down, which leads Harris Michaels (Steve Burton) to console the mob princess.
Plus, Gwen Rizczech (Emily O'Brien) interrupts an intimate moment. Is this when Gwen finally catches Dimitri von Leuschner (Peter Porte) and Leo Stark (Greg Rikaart) together?
DOOL Spoilers – Next 2 Weeks
During the week of August 28, Chloe Lane (Nadia Bjorlin) is stunned to see Philip in Salem. Sarah is rushed to the hospital. Kate Roberts Brady (Lauren Koslow) fears that Rex Brady (Kyle Lowder) is setting himself up for heartbreak.
Paulina Price's (Jackee Harry) bombshell affects Rafe and Jada Hunter (Elia Cantu). Steve "Patch" Johnson (Stephen Nichols) advises Abe Carver (James Reynolds). Stefan DiMera (Brandon Barash) and Gabi Hernandez-DiMera (Camila Banus) investigate.
Plus, Leo bumps into Sonny as Alex Kiriakis (Robert Scott Wilson) is consumed with guilt. Fans will also see Dimitri trying to sort out the validity of his marriage.
 By September 1, expect to see Dick van Dyke. Shawn tries to make amends after hitting rock bottom. Brady Black (Eric Martsolf) has a surprise visitor, which could be Philip. Plus, Rafe makes a big decision about his career.
Be sure to catch up on everything happening with DOOL right now. Come back often for Days of Our Lives spoilers, news, and updates.