Days of our Lives
The Days Of Our Lives Co-Stars Arianne Zucker Has Married And Dated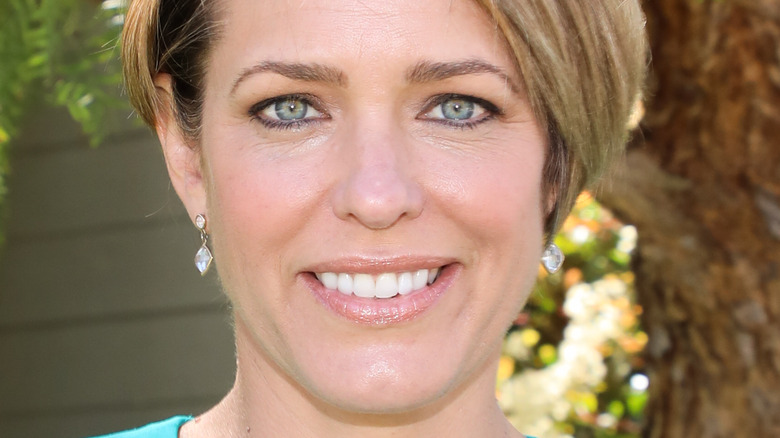 Arianne Zucker is no stranger to relationship drama on screen. Zucker's "Days of Our Lives" character, Nicole Walker, has been through so many romances that it's hard to keep count. Nicole first made her Salem debut in 1998 and quickly fell in love with legacy character Eric Brady — previously portrayed by "Supernatural" star Jensen Ackles, per Soaps in Depth. After a painful split with Eric, Nicole moved on to a marriage of convenience with Lucas Horton (Bryan Dattilo) and later married the much older Victor Kiriakis (John Aniston). However, it was long before Nicole began to have feelings for Victor's grandson, Brady Black (then Kyle Lowder), but the pair couldn't make their friendship turned romance work.
Finally, Nicole seemed to find happiness with EJ DiMera (then James Scott), and the pair tied the knot and looked forward to starting a family together. Sadly, Nicole's dreams of marriage and motherhood were dashed when her plan to steal Sami Brady's (Alison Sweeney) baby was foiled and she was sent to prison, via Soap Central. After being released, Nicole went on to get engaged to Daniel Jonas (Shawn Christian) and was heartbroken when he was tragically killed in a car accident. She also had a fling with Deimos Kiriakis (Vincent Irizarry) and walked down the aisle with both Eric and Rafe Hernandez (Galen Gering).
In reality, Zucker's love life hasn't been quite as dramatic, but she has had some high-profile romances with her co-stars.
Arianne Zucker married and divorced Kyle Lowder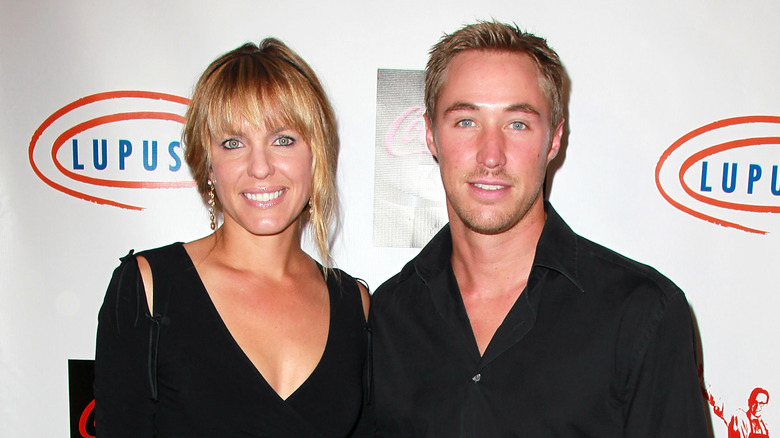 "Days of Our Lives" fans may remember Nicole Walker and Brady Black's romance in the early 2000s. However, Arianne Zucker and her co-star Kyle Lowder imitated their characters when they also fell in love. According to Fame 10, the couple met on set and began dating, before eventually tying the knot in 2002. Lowder went on to leave "Days of Our Lives" in 2005, although his marriage with Zucker continued. By 2007, Zucker and Lowder made headlines with rumors of a split. Speculation began to circulate that the pair had broken up and that a possible reason for the separation was that Zucker wanted to start a family and Lowder didn't.
However, the couple resolved their issues and soon after welcomed their daughter Isabella in 2009. The pair raised their little family together until announcing their plans to divorce in 2014. "In response to our ongoing inquiries, we would like to announce that with respect to our privacy, we quietly separated awhile ago and are officially divorced. We continue to remain great friends and loving parents to our daughter," the couple said in a joint statement at the time, via Soap Opera Network.
The couple went their separate ways, but have remained staples in each other lives, via Soap Opera Digest). The duo has stayed close friends in addition to co-parenting their daughter in the years since their divorce. Meanwhile, Zucker has now moved on to another former co-star.
Arianne Zucker is currently engaged to her former co-star Shawn Christian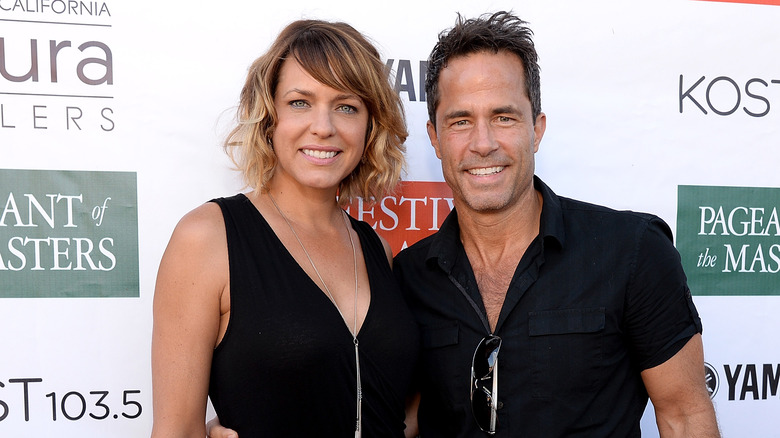 Arianne Zucker also met her current love interest on the set of "Days of Our Lives." The actress crossed paths with actor Shawn Christian when he came to Salem in the role of Dr. Daniel Jonas, via Fame 10). The pair hit it off and began dating following Zucker's split from Kyle Lowder. The pair have been open about their relationship, and have even shared special moments with their fans on social media. Over the years, the duo has blended their family together, which includes Zucker's daughter and Christian's son, whom he shares with his ex, model Deborah Quinn.
In the summer of 2022, Christian finally popped the question to Zucker. According to Soaps in Depth, Zucker was completely surprised by the proposal and of course, agreed to marry her longtime love. "This man has an unbelievably beautiful heart and he always seems to know how to make me feel so wonderful! I am blessed to join him on this next adventure," Zucker said via social media following the engagement.
Shortly after their engagement, Soaps reported that the pair were scouting wedding venues around Lake Tahoe and that the couple is planning a fun party-like bash for their special day.